INTERNATIONAL DRAG RACING HALL OF FAME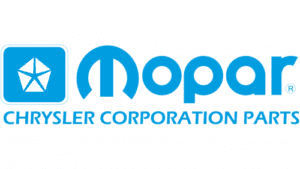 The Inaugural International Drag Racing Hall of Fame Ceremony was held on Friday, March 15th in the Grand Ballroom of the Ocala Hilton, in Ocala Florida.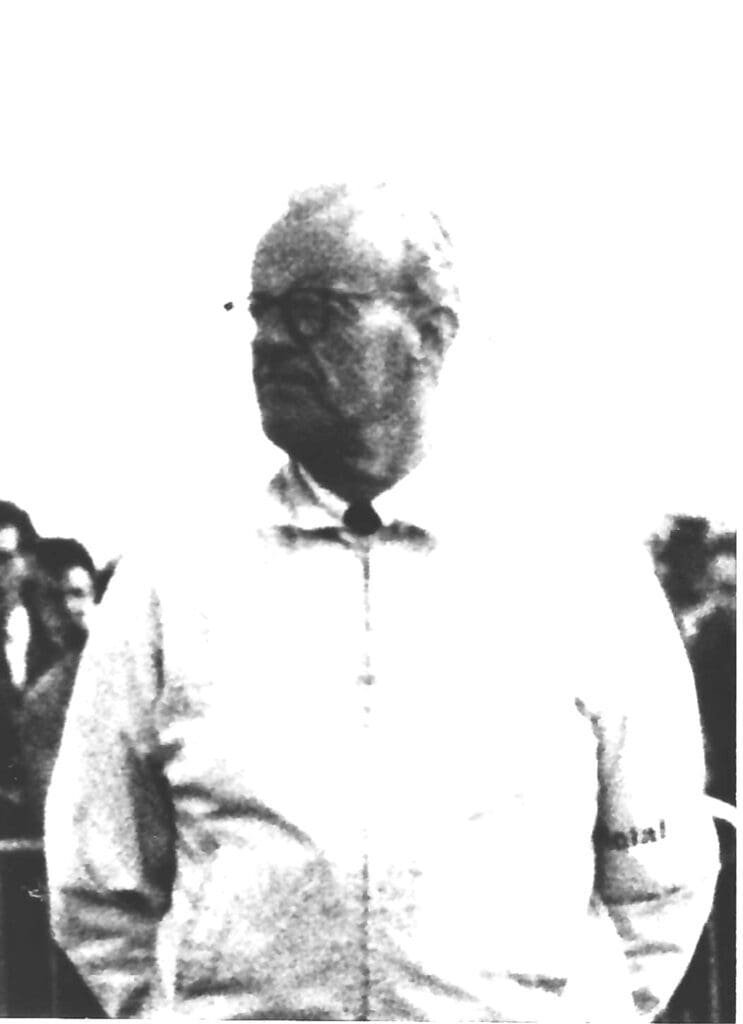 Sydney Allard
(1910 -1966)
Instrumental to the introduction of drag racing to the British Isles. Sydney owned, built, and drove his own blown fuel dragster in the 50's. He won the Monte Carlo Rally in the famed Allard sports car of his manufacture. A Royal Auto Club Director, Sidney coordinated the corporate involvement for the First Annual International Dragster Challenge, known as the British Drag Festival, at which time United States Drag Team competed on British soil.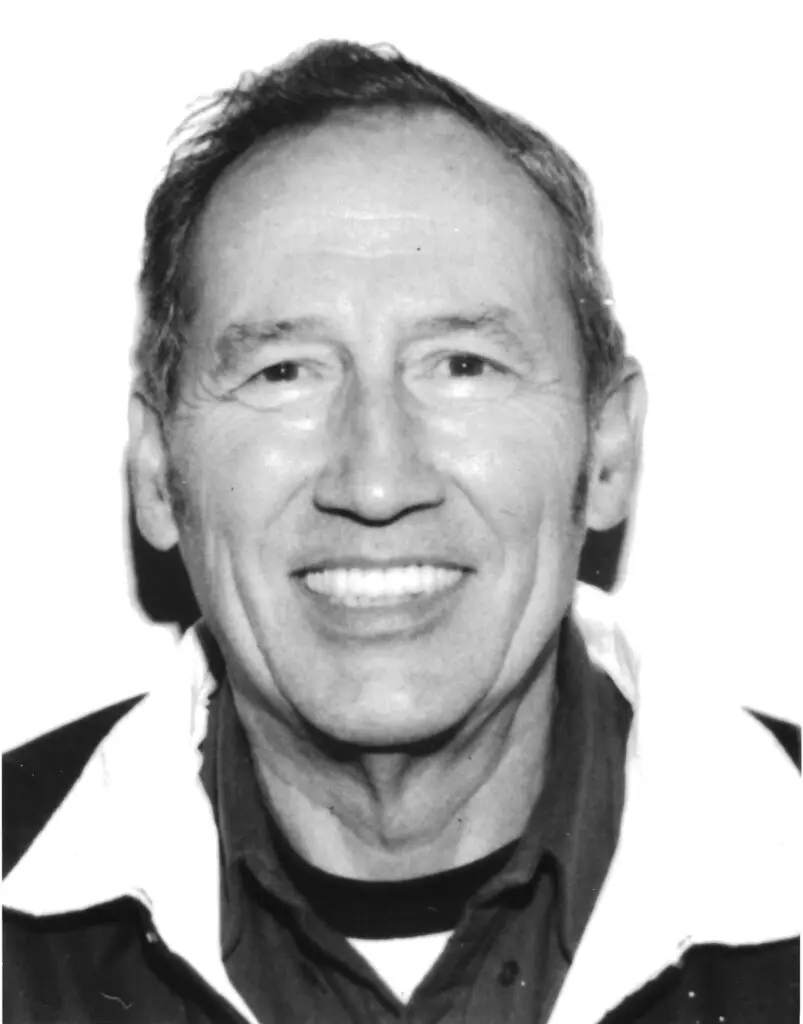 Instrumental to the introduction of drag racing to the British Isles. Sydney owned, built, and drove his own blown fuel dragster in the 50's. He won the Monte Carlo Rally in the famed Allard sports car of his manufacture. A Royal Auto Club Director, Sidney coordinated the corporate involvement for the First Annual International Dragster Challenge, known as the British Drag Festival, at which time United States Drag Team competed on British soil.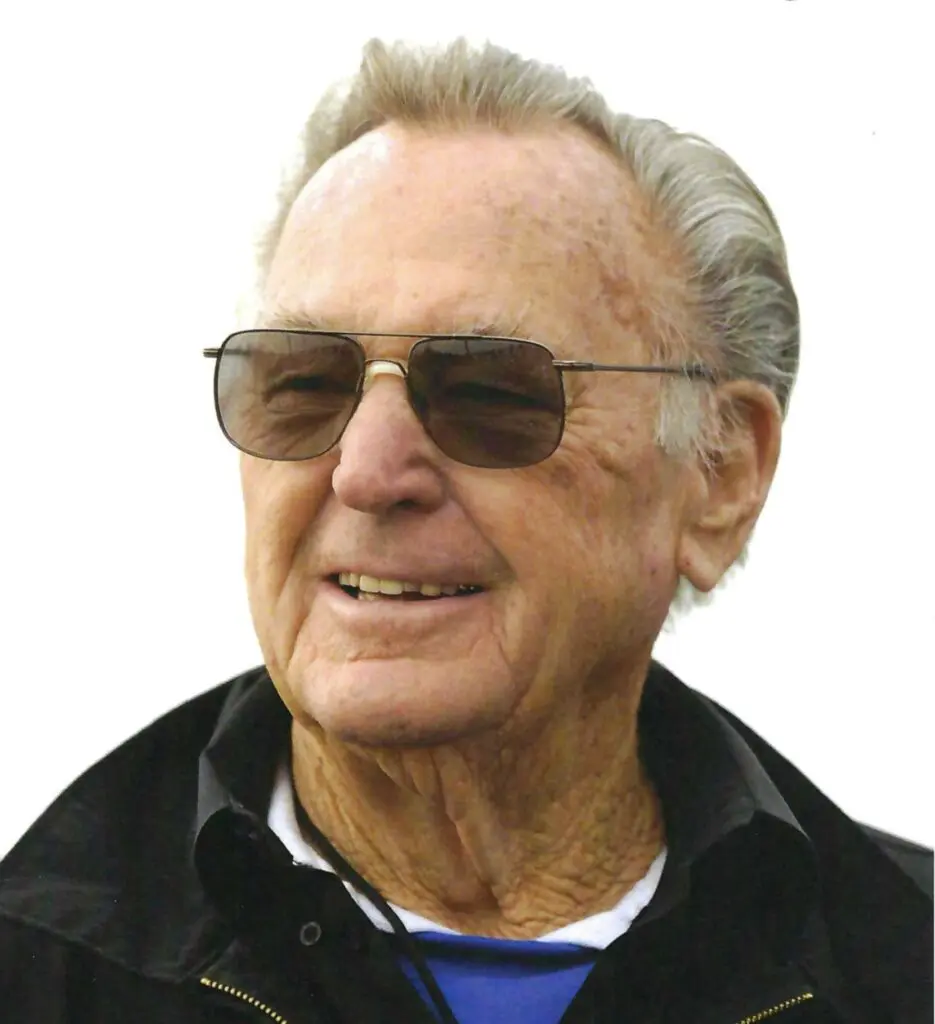 Any high school student who starts off with three cars can best be described in the yearbook as the guy most likely to succeed in racing. This was the case for Art Chrisman a member of the Saints car club in Compton, California, and co-operator of the fabled Chrisman and Son's Garage. Art made the first pass ever at the National Hot Rod Association Nationals in 1955 in Great Bend, Kansas. In 1959, Art's Hustler won the first Bakersfield race, considered by many to be the birth of professional drag racing.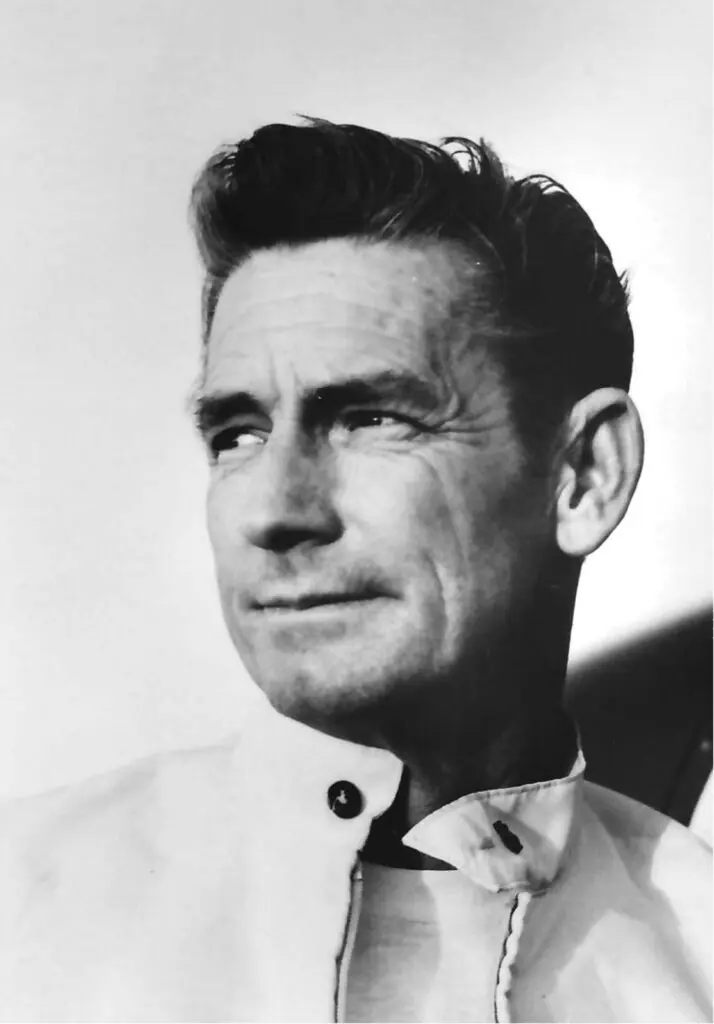 Jack Chrisman
(1928 – 1989)
One of the greatest natural drivers in drag racing history, Jack experimented with single and double-engine gas dragsters, fuel dragsters, rear-engine sidewinder dragsters, and eventually sidewinder funny cars. The twin-engine, small block Chevrolets of the Howard's Cams Twin Bear, brought national attention to the sport and Jack. His contributions to organizing drag racing are many and meaningful; however, Jack's single most significant contribution was the successful operation of the world's first fuel funny car. The stock-bodied 1964 Mercury Comet, which became known simply as Chrisman's Comet, changed the face of drag racing forever.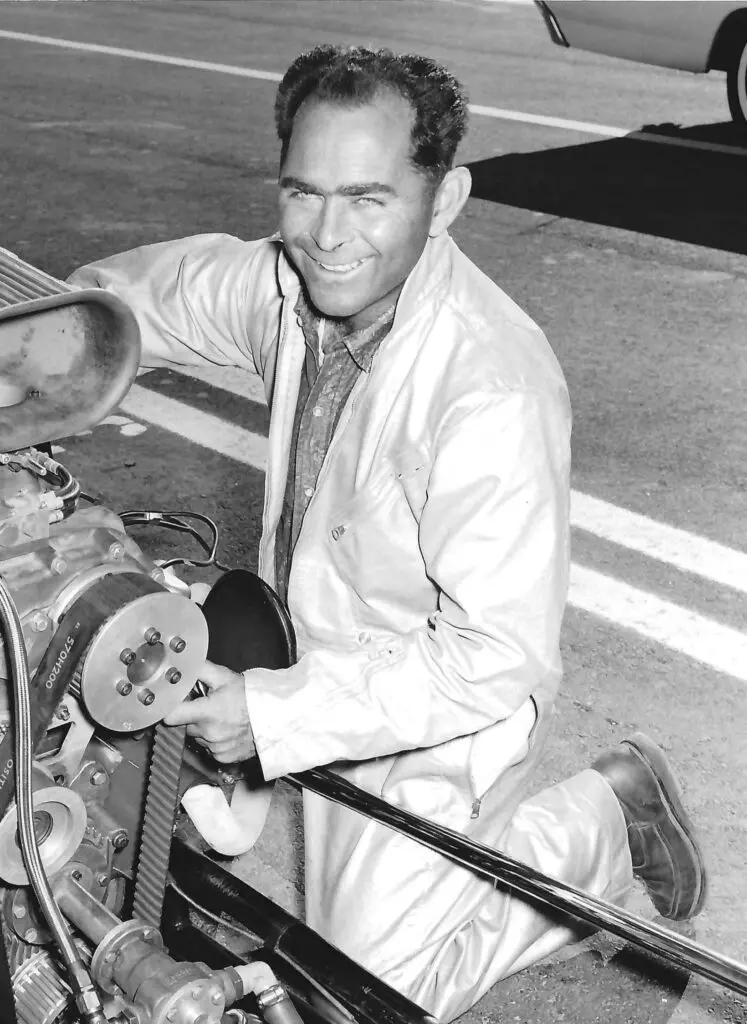 Emery began his racing career in San Diego, closely associated with the Bean Bandits. He drove the Hensley & Cook rear-engine roadster, the first twin disk, high gear-only drag vehicle. In 1956 Emery teamed up with Cliff Bedwell, purchasing the Yeakle Brothers car; installing a 354 ci Chrysler on 98% Nitro, and quickly blasting the car to 166.66 mph, becoming the first to break 160 mph and a quarter-mile. During his career, Emery held six world records and 46 individual track records.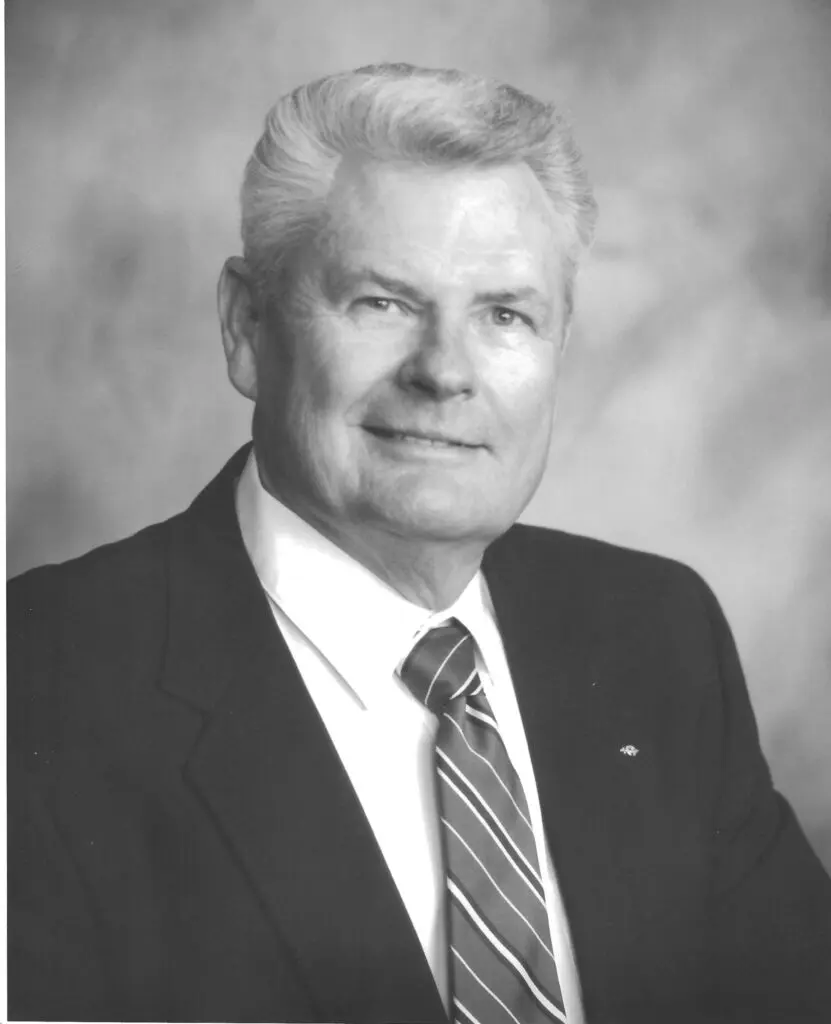 As a policeman in Pomona, California Bud started working with the local hot rodders clubs, implementing various programs that proved beneficial in reducing accidents and fatalities. He set up the first police-sponsored drag strip in Fontana, California in 1949, which resulted in a write-up in the FBI bulletin on how to work with hot rodders. The bulletin created a working relationship between rodders and police agencies nationwide. As NHRA Field Director in 1954, Bud led the NHRA Safety Safari tours that introduced sanctioned drag racing across the country and gave rise to regional and national championships, including the first "East meets West" drag race at Great Bend, Kansas in 1955.
Raymond Godman
(1928-2018)
Ray's 75-mile-per-hour 1932 Ford Roadster was a far cry from the 1800 horsepower "Bo Weevils" that he fielded during the 70's. His cars, raced over a span of three decades, giving testimony to Ray's love of drag racing. Ray is credited with bringing NHRA racing to the hills of Tennessee, by hosting the Safety Safari in 1955. Attending the First Nationals in Great Bend, Ray won his class with a speed of 92.68 mph and then raced at the next 24 Nationals with a roadster, then dragsters, and finally funny cars.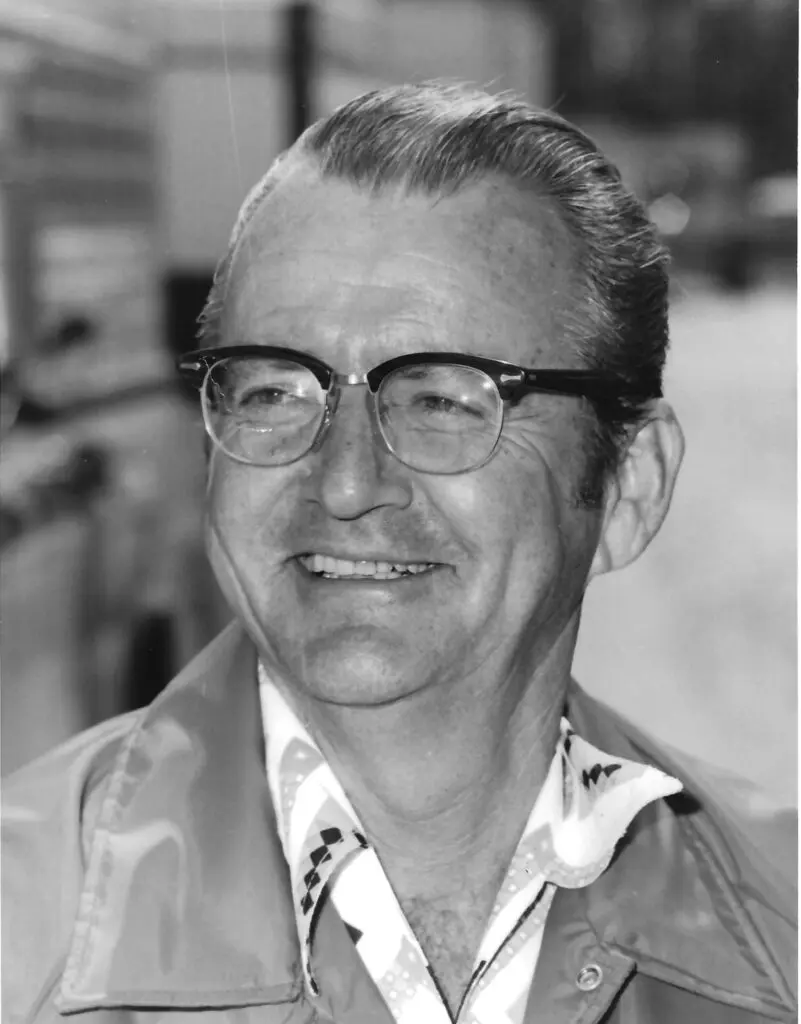 Charles E. "Jack" Hart
(1922-1977)
One of the pioneers at the old Santa Ana dragstrip, Jack was well-known for constructing and racing some of the more advanced cars of the 40's. He drove everything from stock cars to supercharged dragsters, before joining the NHRA staff as Advertising Manager in 1960. A man of intelligent strong conviction and strength of character, Jack soon became NHRA Event Director, establishing safety guidelines, procedures, and specifications which have contributed to the success and safety of national events of today.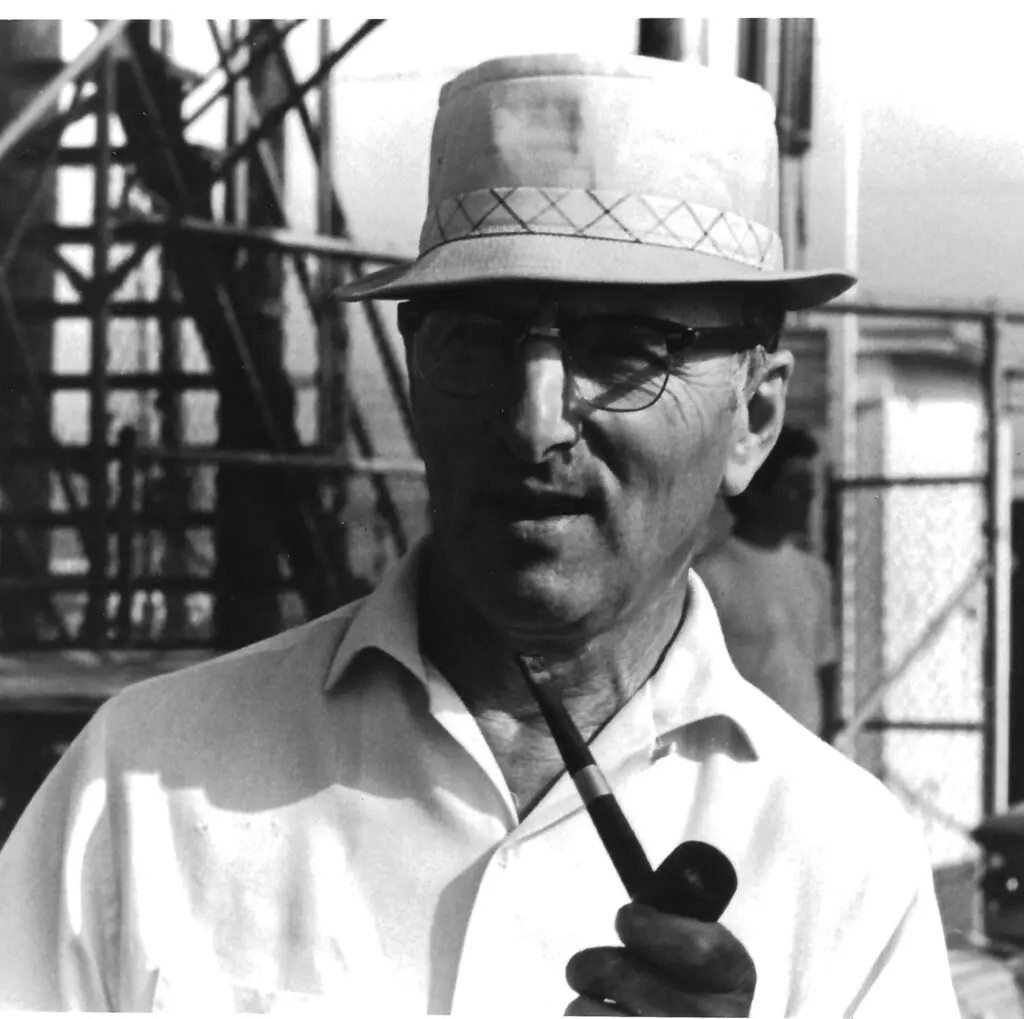 Opening drag racing's first commercial strip in 1950 at Santa Ana, he is credited with "inventing" the sport. Although it is not quite that simple; "Pappy" is the man who led the efforts to provide the facilities to race legally. Eventually becoming the manager of the Lions Association Drag Strip, he always kept an eye out for the "little guys", the backbone of the sport. CJ spent most of his life trying to improve drag racing through improved facilities better prize money and a greater awareness of the sport to the general public.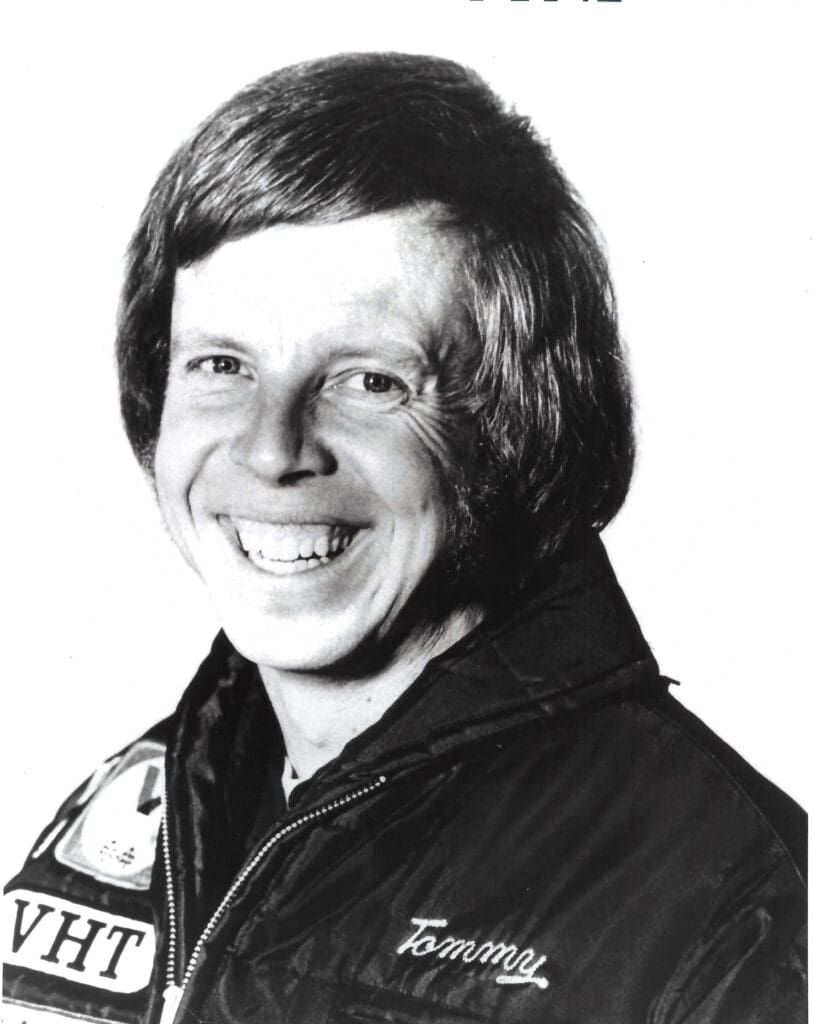 Winning only one solitary national event championship, Tommy Ivo is considered to be the father of drag racing showmanship and became one of the most popular match racers in the sport's history. His self-promotion led to acting jobs in several television series and films, and that same promotion placed his dragsters, funny cars, and later jet dragsters to the forefront of drag racing's media regardless of their on-track performance. In that regard "TV" Tommy's greatest single performance achievement came with the recording of the first unofficial five-second top fuel run, of 5.97 on October 12, 1972.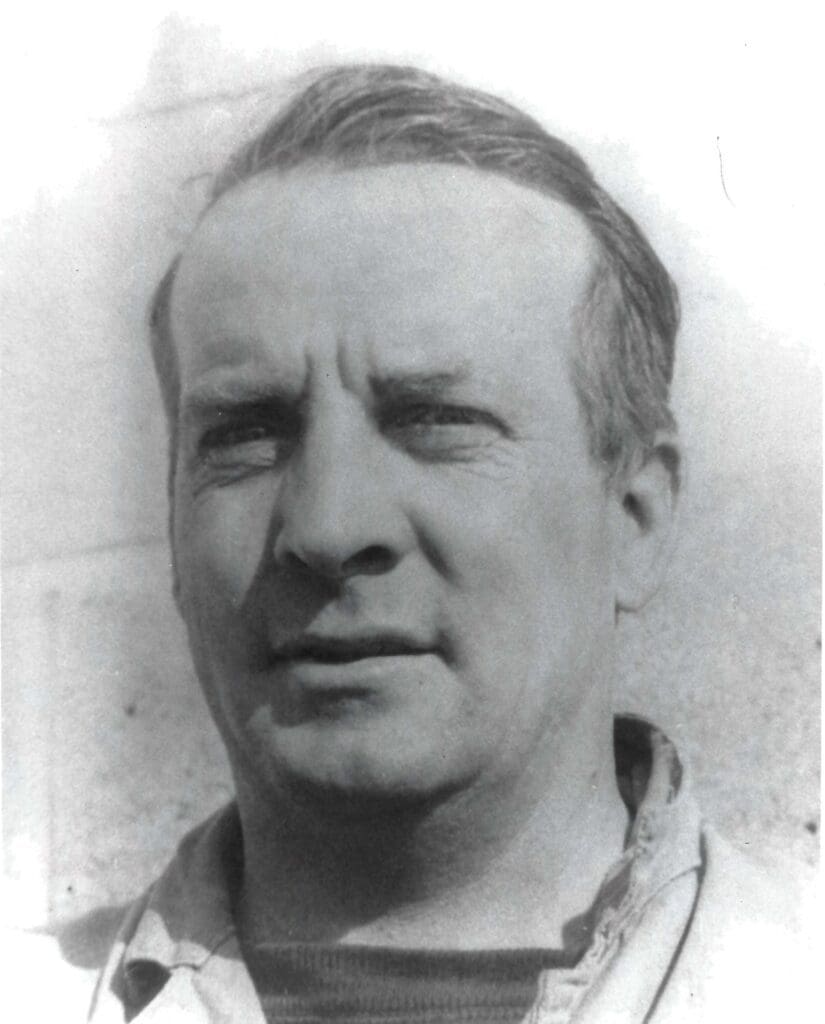 Howard Johansen
(1910-1988)
Howard started his involvement in drag racing on the dry lakes of Muroc and El Mirage. His mechanical genius led to many of the parts we take for granted today, primarily the forged aluminum rod. Howard did whatever was necessary to get the job done, sometimes making "one-off" special parts for competitors. His most famous car, the "Howard's Twin Bear" was quite successful and brought notoriety to the owner, driver, and the sport as a whole.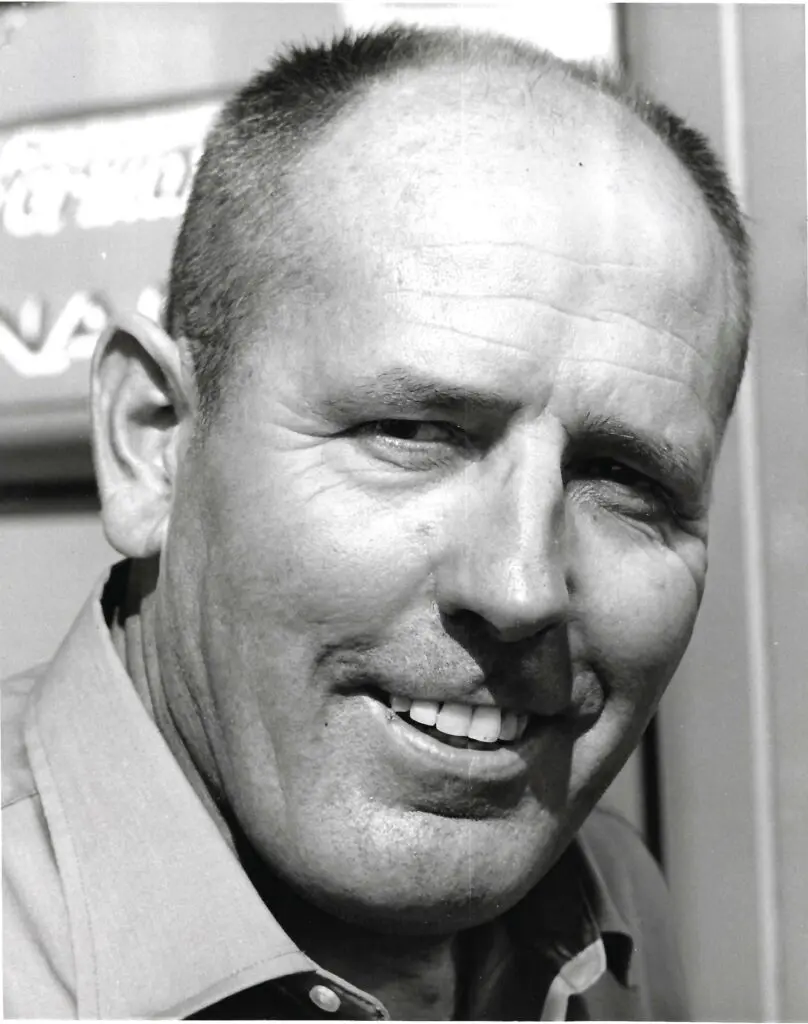 Ak's first accomplishment in hot rotting was in 1935, but at the age of 15, he recorded a speed of 92 mph at Muroc Dry Lake in Southern California. Twelve years later, as President of the Southern California Timing Association, Ak established the first hot rod show in Los Angeles and then followed with the Bonneville Speed Trials of 1948. One of the original founders of the National Hot Rod Association, he was also instrumental in the creation of the first legitimate dragstrip at the Santa Ana airbase.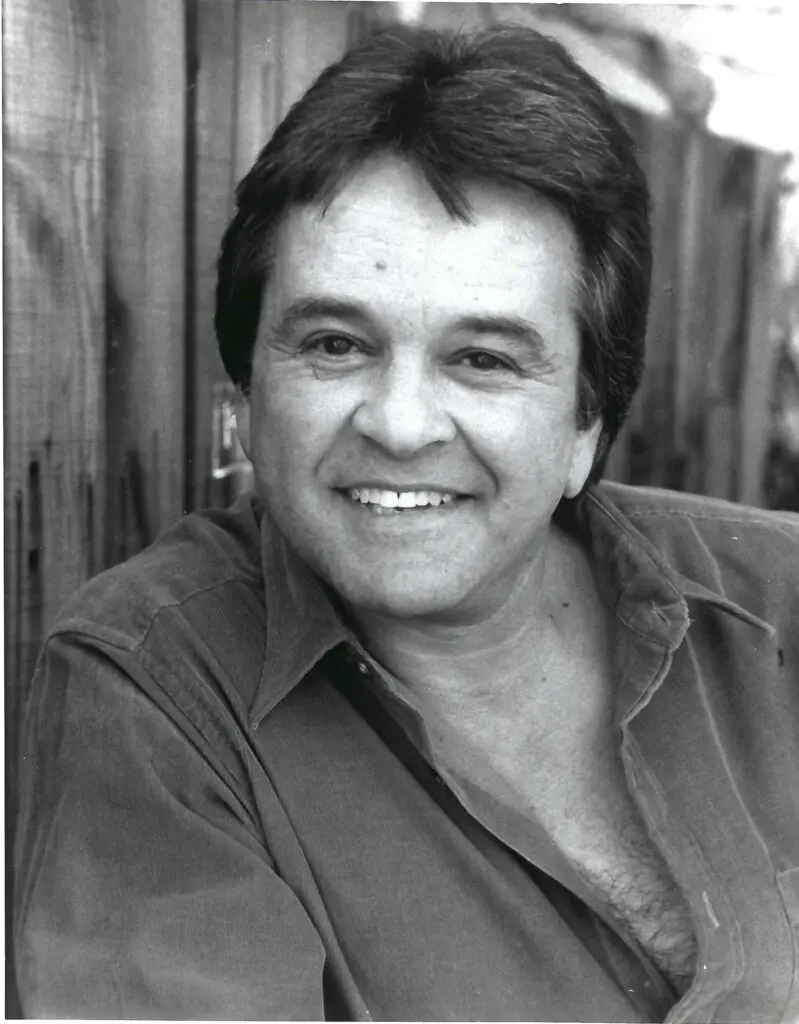 A fervent hot rodder and a product of the dry lakes, at Muroc and El Mirage, Tony matured at the time of the drag racing explosion after World War II. Never comfortable with convention or customarily accepted methods, he designed, built, or supervised the construction of every car he ever ran. Most notable is the fact that each car Tony rolled to the starting line in was unique, impeccably finished, and stunning in performance. The traveling ambassador of drag racing, he traveled to England, Germany, Italy, Japan, and Australia representing this great American sport admirably.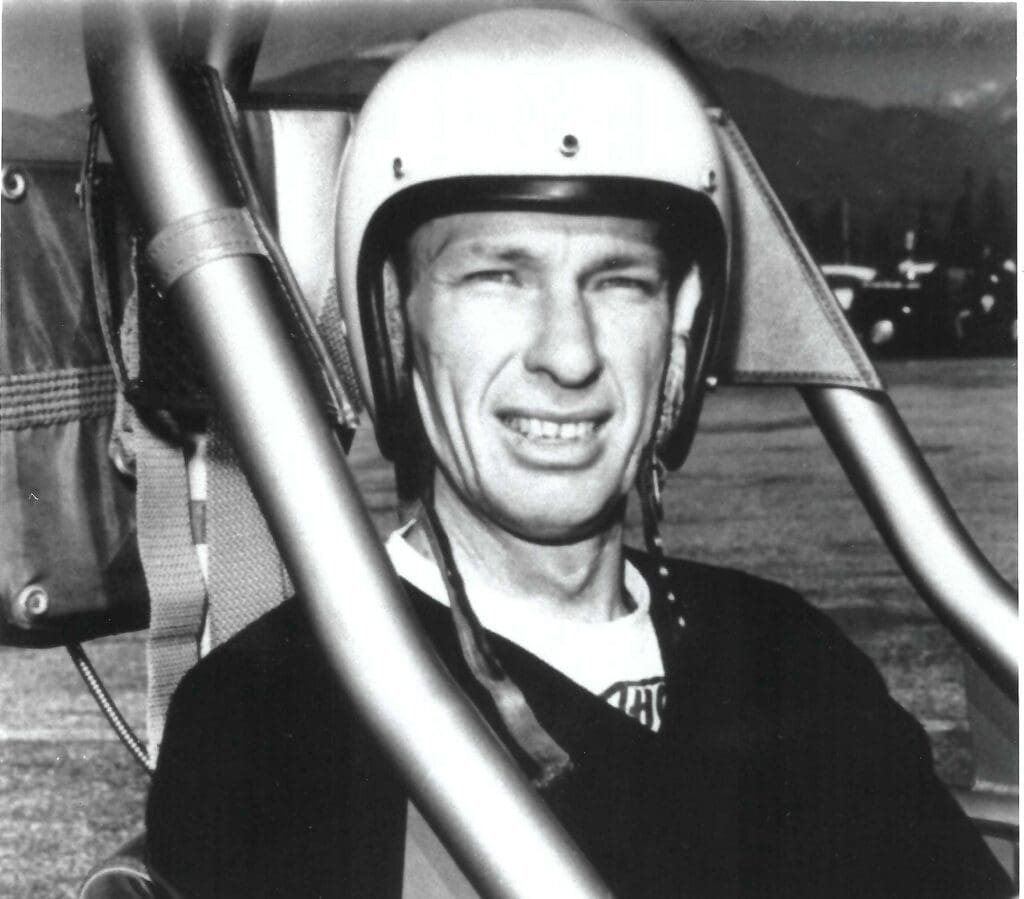 The original National Hot Rod Association Technical Director, Jim was turning the Southern California Timing Association clocks at El Mirage before the birth of NHRA. In fact, his 135-mile-per-hour pass in 1946 was made in a 1934 Ford pickup with a flathead engine. Record holder of several top speed and ET records in the early 60s, Jim was co-creator of the Drag Master Company which produced countless championship drag racing cars for many notable racers. His concern for the growth of the sport and the safety of its participants is documented in his nearly four decades of involvement with the NHRA Safety Safari.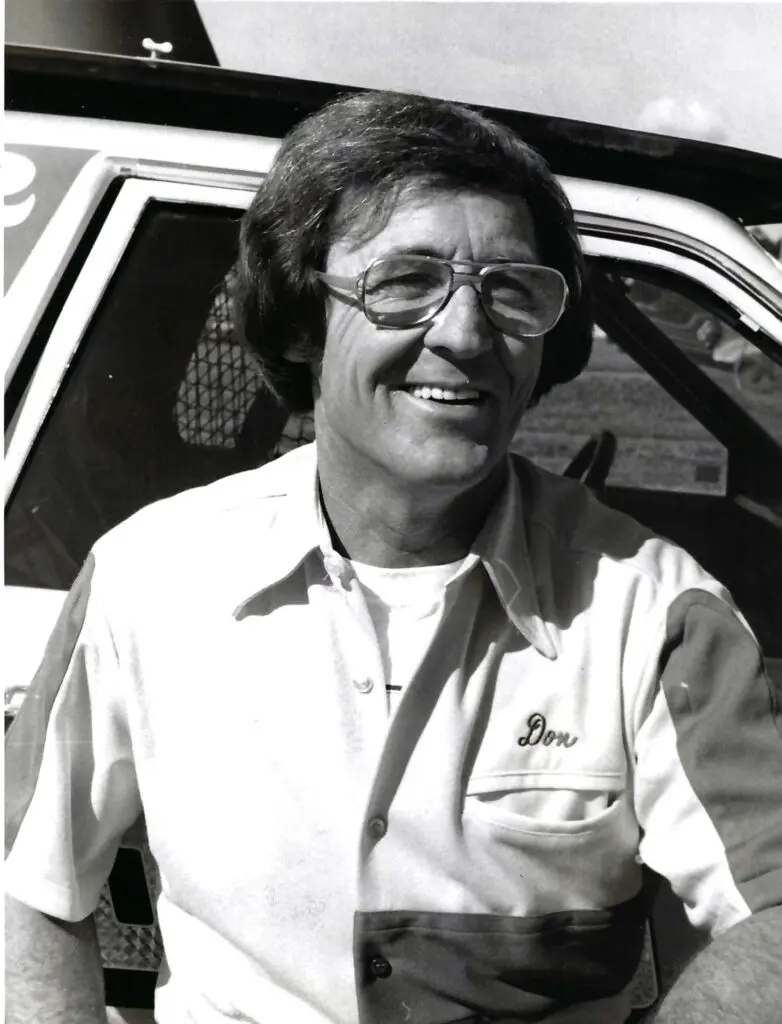 Don Nicholson
(1927-2006)
With the hottest Chevrolet in the 40s, "Nick" street raced his finderless 1934 Coupe from Santa Barbara to San Diego. When Santa Ana opened, Don was there. Soon his "dyno-tuned" cars were pummeling the competition, winning Super Stock at the first Pomona Winternationals and the Nationals at Indy in 1961. Next, Don and Mercury stood the funny car contingent on its ears with "Eliminator I" and ran the first "funny" into the sevens. In 1969 Don returned to his first love match racing stockers. The successful program led to what became known as Pro Stock, with Don ultimately winning the 1977 Pro Stock Championship.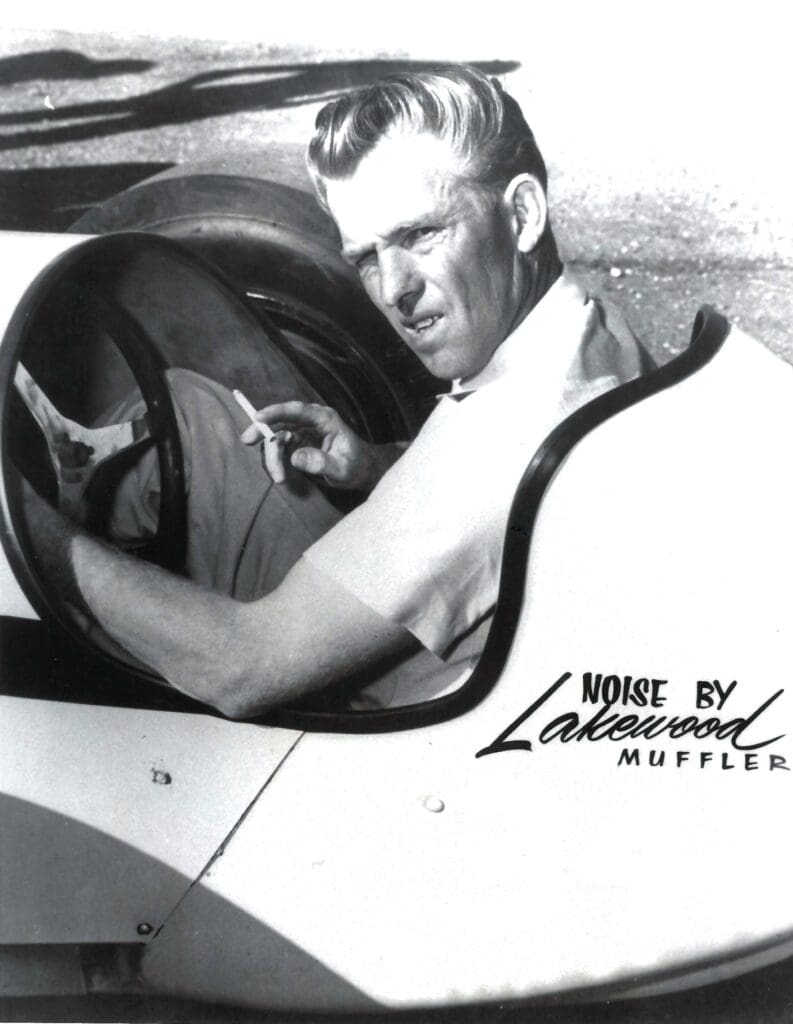 Drag racing's first National Champion, Calvin is one of the sport's earliest pioneers. He was instrumental in the design and development of the first dragster and with the help of many friends and fellow racers, Calvin designed the radical "slingshot" that one Top Eliminator at Great Bend, Kansas topping 144 miles per hour. Noted for being able to get the most out of the cars he raced, what Calvin may have lacked in horsepower he made up with his uncanny ability to be virtually unbeatable off the line. A true pioneer, a great champion, and a man who helped launch this great sport.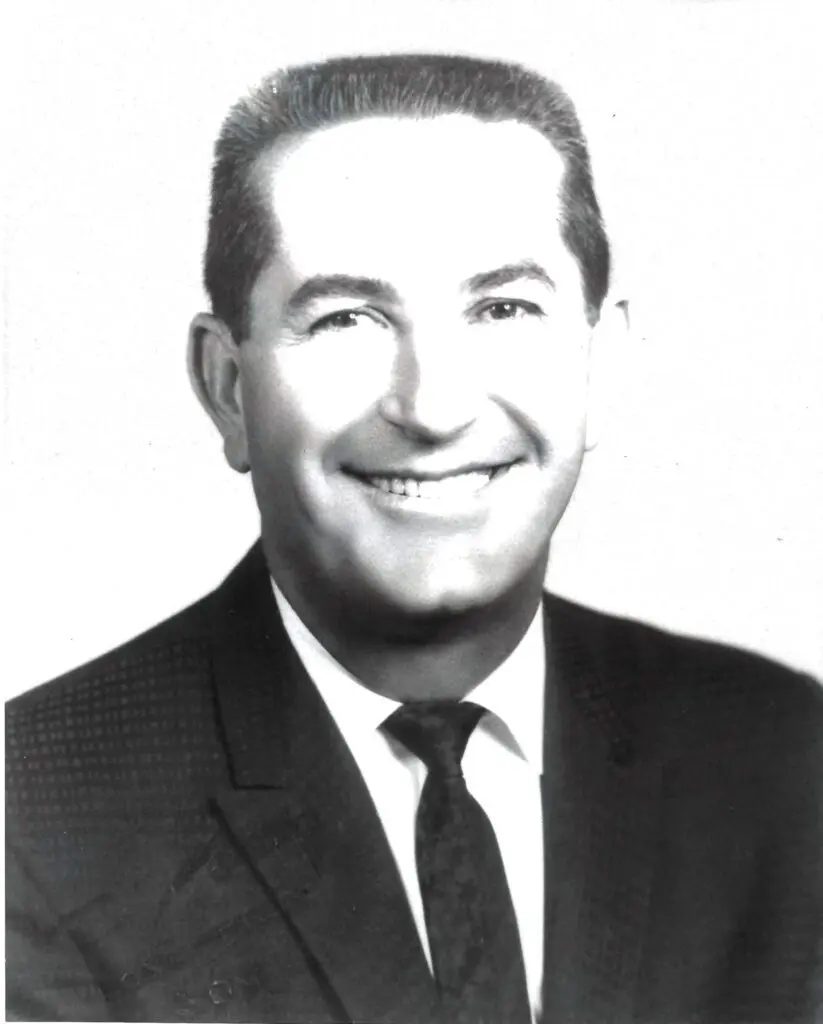 Paul Schiefer
(1918-1970)
The son of a major figure in the furniture showcase dynasty of Schiefer and Sons, Paul was no stranger to manufacturing, although his interests were in the automotive field and not in furniture. Paul loved cars and making them go fast. As a brilliant engineer and engine builder, he invented the all-aluminum flywheel clutch assembly. He wisely patented this invention that included a special metal-sprayed bronze friction surface. During the '60s, Paul guided his company to become the largest specialty drive-train component manufacturing company in the world, with customers in virtually every racing field.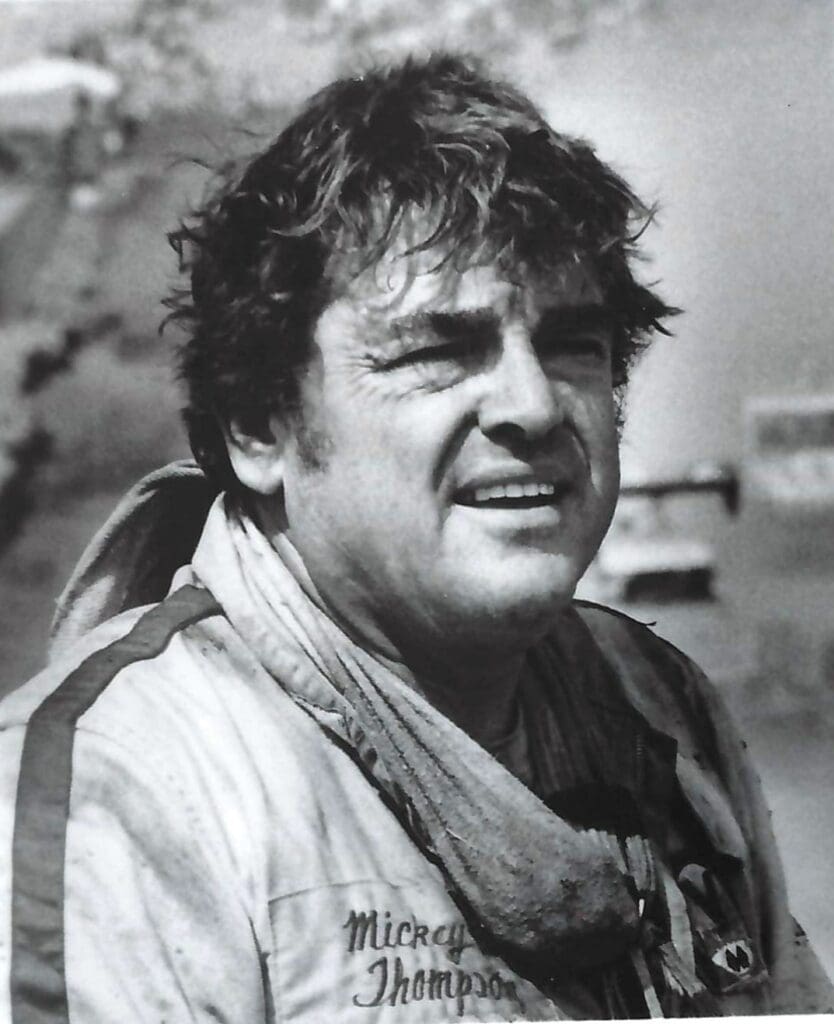 Mickey Thompson
(1928-1988)
Southern Californian Thompson began his tremendous career in motorsports in dry lake speed trials with the Russetta Timing Association in 1947. He advanced to the earliest organized drag races and became manager of Lions Drag Strip in Long Beach, California in 1956. Although his promotional expertise later led him into stadium racing, he was a champion in land speed record racing, boat racing, oval track racing, and off-road competition as well. His drag racing innovations include the incorporation of breaking parachutes in drag racing, the funny car chassis design still in use today, and streamlining science in both fuel and jet dragsters.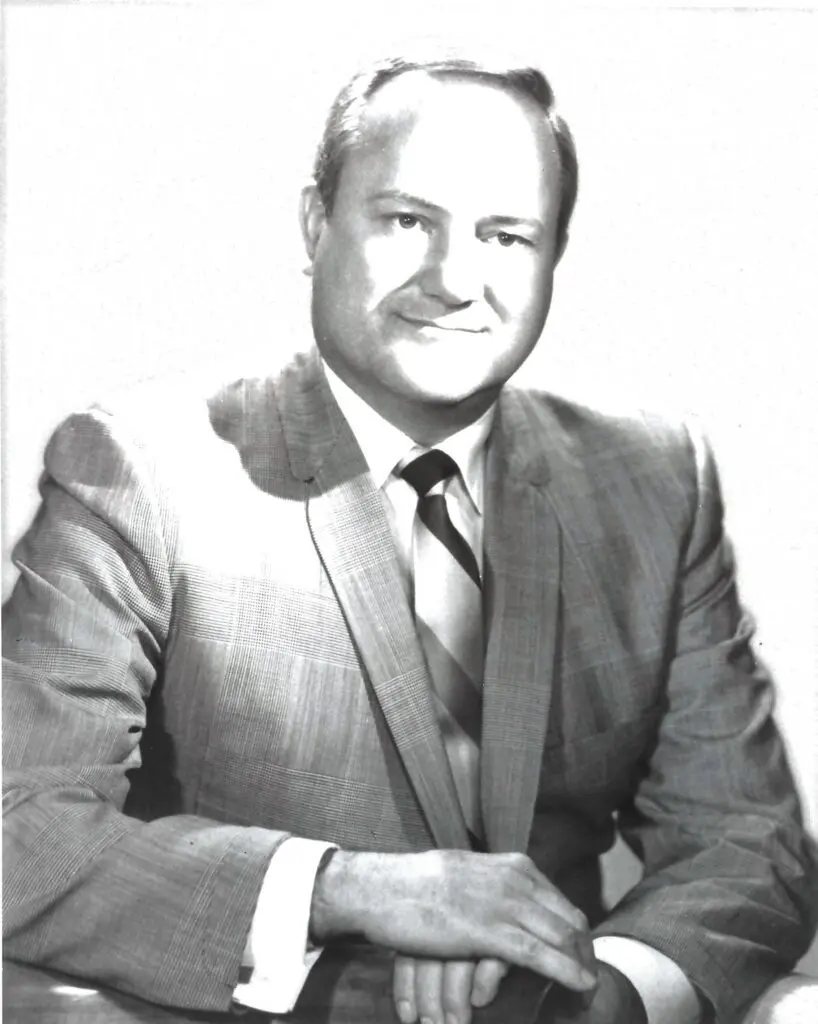 A World War II bomber pilot and ex-drag racer, Jim formed the American Hot Rod Association in 1956. His marketing knowledge and understanding of drag racing were responsible for huge gains in the sport. Among the many innovations attributed to Tice were the use of the Christmas Tree starting system in both full and pro-styles, the addition of Funny Car Eliminator, the creation of Super Stock (later Pro Stock), the first points-based World Championship Series, and the pursuit of major sponsorship with larger more realistic purses for both racers and the AHRA series.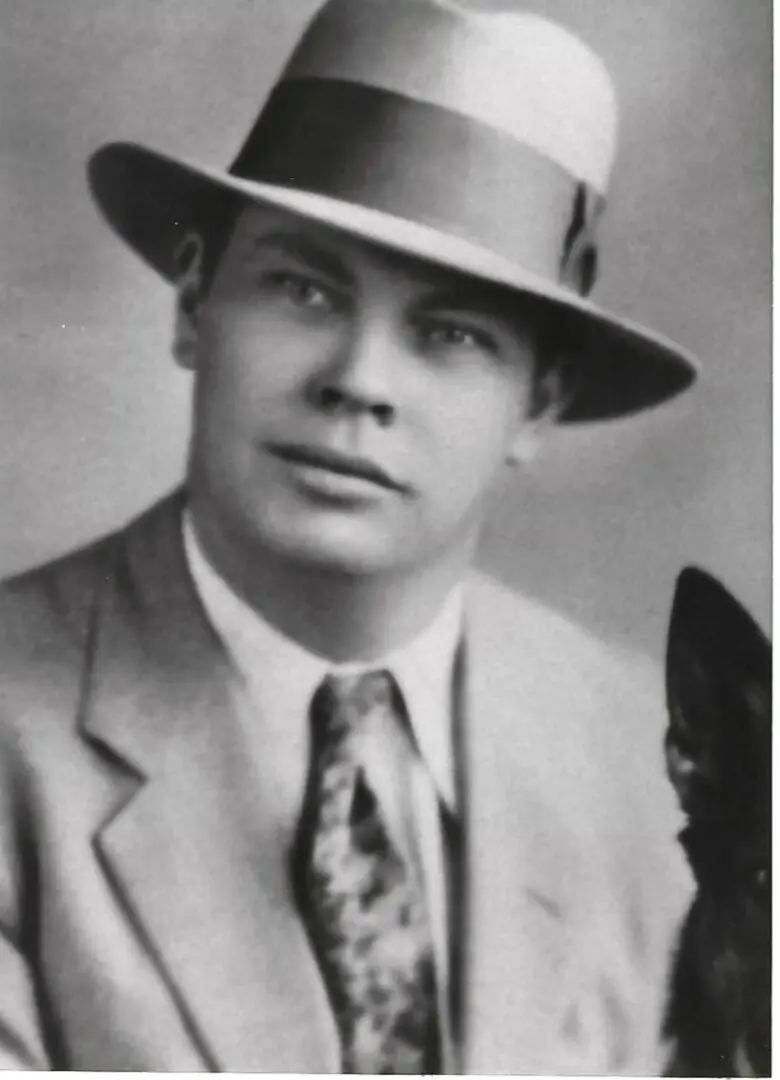 A pioneer in the pure sense of the word, Ed is considered by many to have been the most intelligent man in racing during the early years. With considerable knowledge and background in mathematics, Ed formulated and designed the most radical racing cams in history and was the creator of the Winfield carburetor. Much of his master cam work would be difficult, if not impossible to duplicate without the use of computers. Without these early cam designs, the phenomenal performance extracted from the little flathead engines would not have been possible.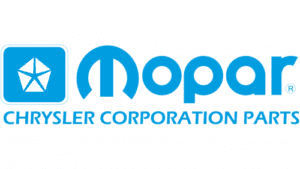 The Second Annual International Drag Racing Hall of Fame ceremony was held on Friday, March 20th in the Grand Ballroom of the Gainesville Hilton, in Gainesville Florida.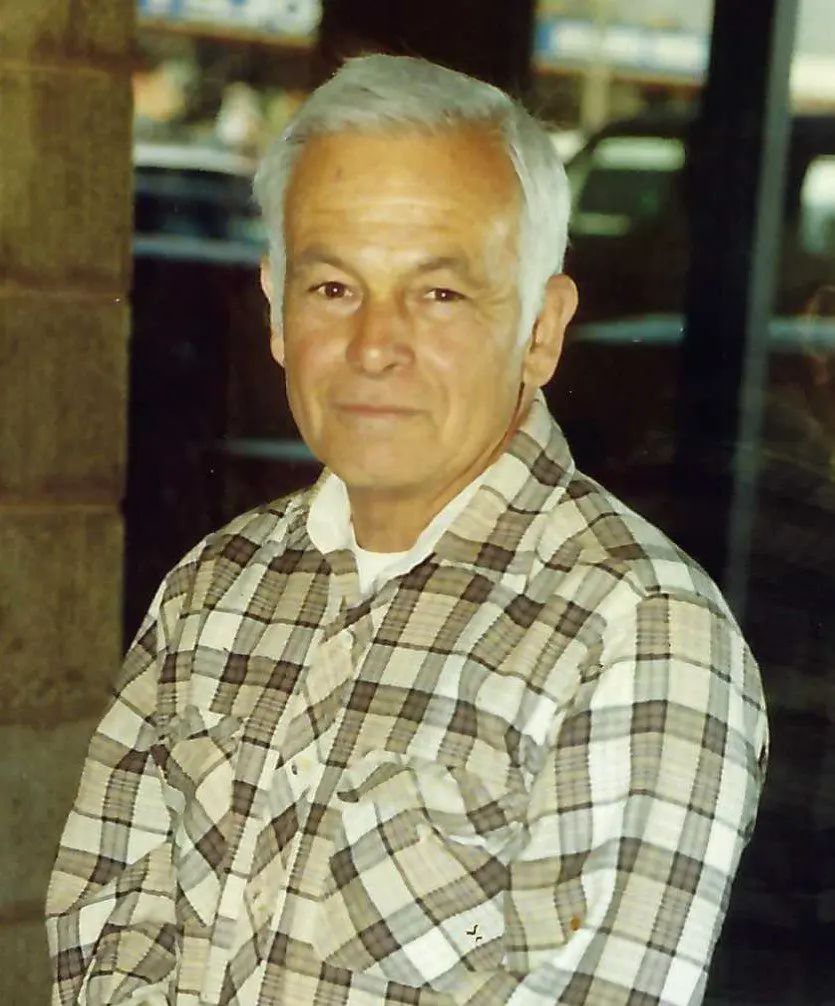 Joaquin Arnett
(1926-2010)
Rather than strip a production vehicle down to its frame rails, as was the fashion in drag racing's formative years, dry Lake racer Joaquin Arnett of the San Diego Bea Bandits decided to build his "rail job" from scratch. He also elected to feed its carburetor, 275 in.³ Mercury Flathead on nitromethane loads as potent as 80%. The result was the legendary "beam bandit" a 1325-pound, 134-mile-per-hour dragster that set speed records throughout California in 1952. A slightly longer more streamlined "Mark two" addition also made history by winning top eliminator at the first meat ever sanctioned by the National Hot Rod Association: The Southern California championship drags on April 11–12 1953. As usual, Arnett's entry also turned the top speed of the meat at 132.35 mph.  This car was subsequently modified to accept a second flathead V-8, and either a dragster or sedan body. Alternating between single and dual engines the beam bandits continued setting records and drag strips and dry lakes throughout the 1950s. The original dragster, restored to racing condition, is on display at the Don Garlits Museum of Drag Racing.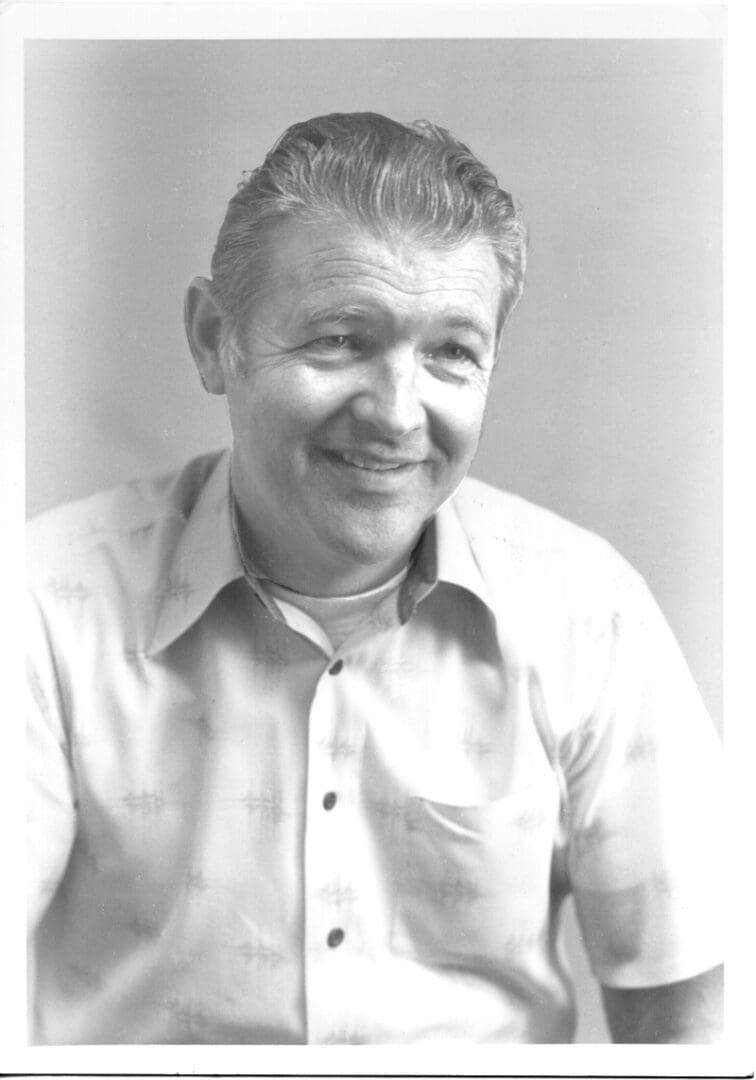 Keith Black was an engine builder and team leader of history's most successful single vehicle. Keith guided the Greer, Black & Prudhomme fuel dragster to victory in some 95% of its approximately 250 races from 1962 through 1964. The subsequent season, Black turned his attention to customer Roland Leong whose "Hawaiian" consequently became the first car to win NHRA's Winternationals and US Nationals in the same year. But his greatest and most personally rewarding accomplishments were still to come. Among other things, Keith Black Racing Engines are credited with developing a safe "slipper" clutch and perfecting the aluminum 426 hemi block. "Reverend Black" also set a personal standard for professionalism and integrity that equaled the track record of Greer, Black & Prudhomme.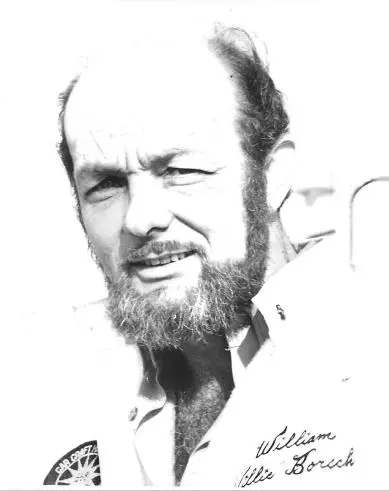 Willie Borsch
(1930-1991)
Drag racing fans of the 1960's and early 70's considered Willie a genuine superstar; the prototype "working man's hero". Moreover, the fearless pilot of the Marcellus & Borsch "Winged Express" AA/Fuel Altered was that rare individual who achieved international acclaim with a homebuilt, unsponsored, sportsman-classed vehicle that rarely ventured outside California. What "Wild" Willie and "Mousie" Marcellus lacked in financial resources, they made up for in brute horsepower, technical innovation, and driving skill. Their controversial, overhead airfoil was remarkably similar to contemporary dragster wings. And Willie's legendary one-handed handling will be remembered as long as "T" bodied roadsters blast away from starting lines.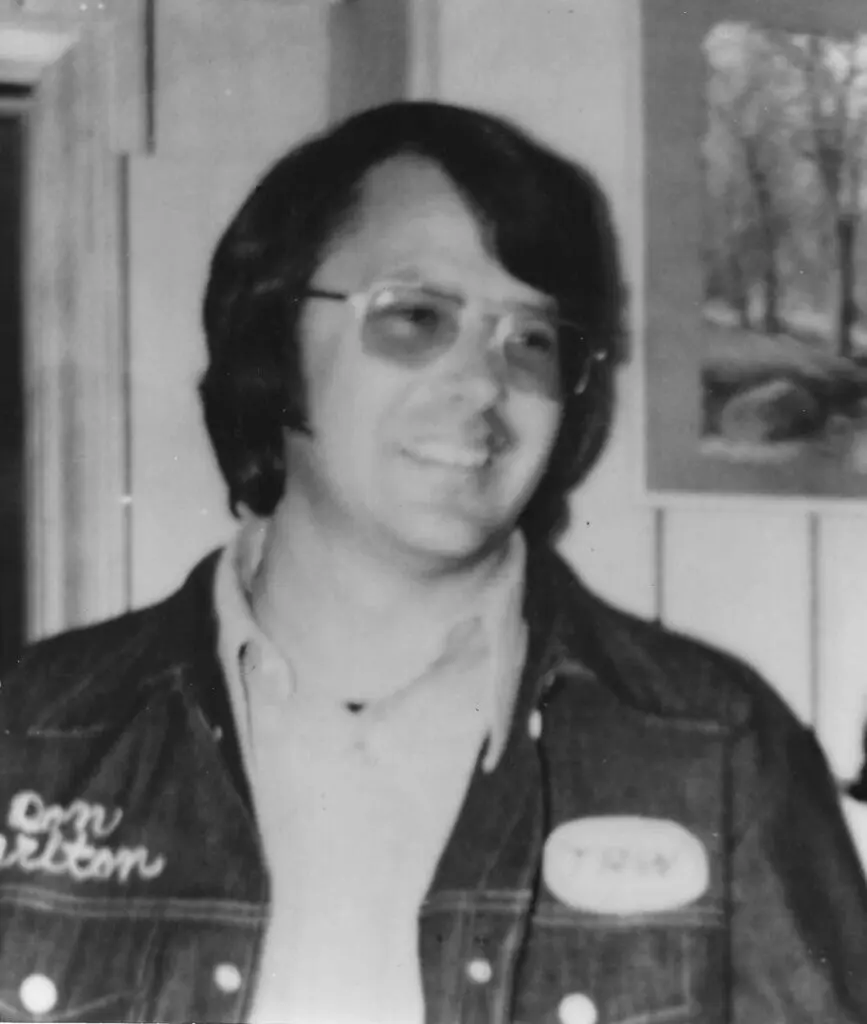 The career of the first Pro Stock driver inducted into the International Drag Racing Hall of Fame began at age 5 when Don Carlton's daddy built him a scaled-down midget racer. However straight-line competition was always the youngster's preference. After achieving some local success in match racing in his native South, Carlton's big break finally arrived in the form of a highway accident, suffered while flat towing his 1968 Hemi Cuda. Local legend Buddy Martin arranged to purchase the car and gave Don a job. Besides driving his old car, Carlton did extensive testing for the Sox and Martin. That led to full-time work as a Chrysler test driver and pilot of the "Motown Missile" Dodge Challenger. His first timeout, Don was the Pro Stock runner-up to former boss Ronnie Sox at the 1971 Gator Nationals; exactly one year later, Carlton returned to win the event. Carlton continued to win with Mopar's in the 70s, despite the one-two-three punch of a reduced factory backing; weight handicaps for full-sized Hemi pro cars; and NHRA's pro-stock ban on Hemi engines in imported Chrysler bodies. Midway through the 1977 season, he led all NHRA Comp Eliminator racers with five national event victories. Two additional Pro Stock wins tied him for seventh in all-time NHRA Oscars. Don's 1977 Spring Nationals victory came just three weeks before the fatal crash of his B/Altered Dodge Colt during a Chrysler test session.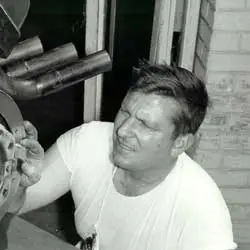 A lifelong interest in engines and early exposure to California's dry lakes made Ed Donovan a likely convert to drag racing. He made the switch in 1953, dropping a radically reworked Model "B" Fod into a friend's roadster. In their weekly visits to Santa Ana, Ed noticed a need for better valves. Working evenings at home, the youngster began manufacturing his own stainless-steel versions followed by the first two-disc "slipper" clutch, one-piece bell housings, and forged rocker arms for 392 Chryslers. Donovan Engineering became a top fuel force in the early 60's producing parts and complete engines for many of the era's brightest stars. Among the first to benefit was hired driver Tom McEwen who also received his "Mongoose" moniker from Ed. At the turn of the decade, it was Donovan and partner Bob Creitz who dominated the final years of the slingshot dragster. In 1971, Ed disbanded his own team to oversee the first production-type aluminum cylinder block. In its debut, the original Donovan 417 powered John Wiebe's obsolete front engine feeler to an ET of 6.53 seconds and a runner-up finish at the NHRA Supernationals. An aluminum small-block Chevy came in 1978, followed by the Donovan big block in 1985. Even after death, Ed's dreams continue to come true. In 1991, Donovan Engineering introduced its Model "D" block an aluminum replacement for the four-cylinder Ford powerplant that captured Ed Donovan's interest in the 1930's.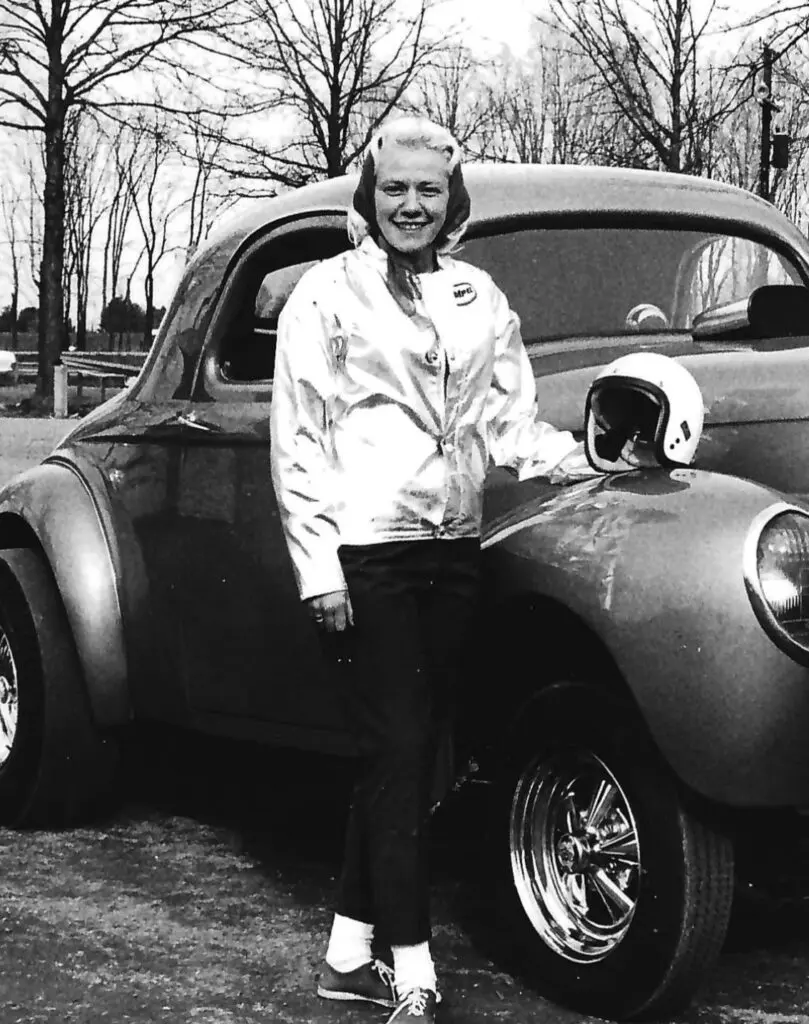 Barbara Hamilton
(1941-2020)
When she passed NHRA's licensing test in August 1964 young Barbara Hamilton wasn't interested in making history. Rather, she was determined to conclude two years of petitioning NHRA officials to let her drive the supercharged 1937 Willys Gasser that she and friend Nancy Leonello had built from scratch. Once licensed Hamilton went on to win C/GS class honors at the NHRA Springnationals and set a NASCAR national ET record. Nevertheless, the first female ever licensed to drive supercharged vehicles was among the four women whose licenses were subsequently revoked by NHRA just prior to the 1967 Nationals. Several months of pressure from Hamilton and fellow Hall of Fame inductee Paula Murphy helped persuade NHRA to reinstate the four existing licenses and grant a fifth to Shirley Muldowney. She subsequently moved up to B/GS before retiring in 1972. Barbara's 1937 Willy's was restored to its original racing condition and is now on display at the Don Garlits Museum of Drag Racing.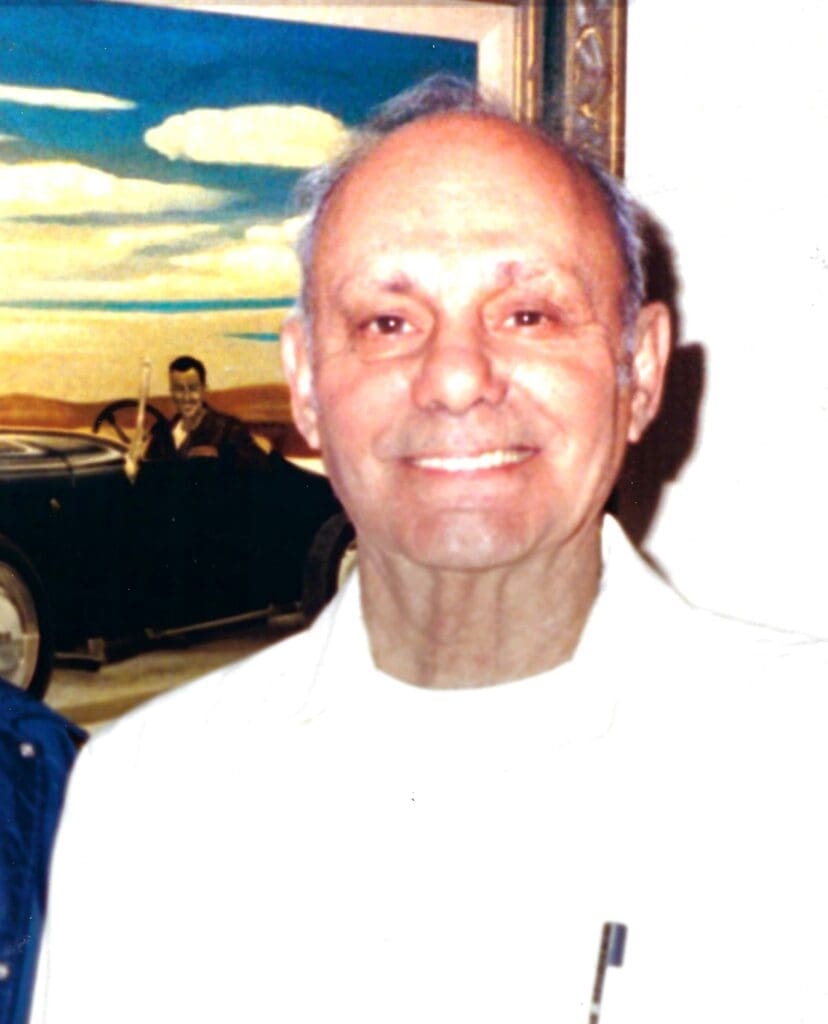 Among many other accomplishments, Ernie Hashim is personally responsible for bringing GMC superchargers to drag racing. The pivotal point in Hashim's career was 1952, when he adapted a 4-71 GMC blower to his Flathead powered dragster and ran 122 mph right off the end of Saugus dragstrip, and into a telephone pole. Ernie never drove again, but continued as a car owner, engine builder, and speed shop operator. In 1955, he hand-built a complete induction system to mount a blower to the front of his Chrysler Hemi, creating the first successful supercharged dragster. With Bill Replogle driving, it set a world record of 153.91 mph at Lions, and subsequently became the first blown Chrysler combination to surpass 155 mph. Hashem effectively invented the wheelie bar, as well as, when he added a small fifth wheel to his top fueler in 1959. Ernie was active in Bakersfield California as the Western distributor. of M&H Racemasters for fellow Hall of Fame inductee Marvin Rifchin.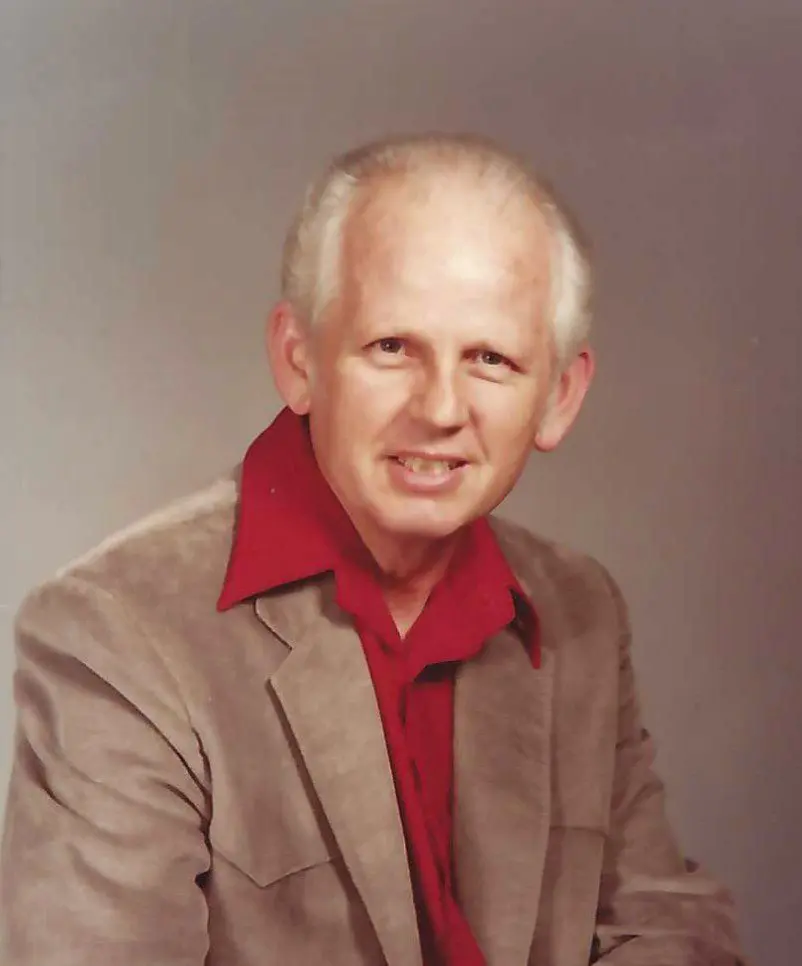 Bobby Langley
(1932-2011)
Of all the great dragster racers to come out of the Southwest in the 1950's, none was more colorful, popular, or professional them Bobby Langley. His very first racecar was a full-bodied slingshot dragster built entirely at home. A gas-burning Cadillac powerplant took the unknown Texan to the final round of class eliminations at the 1958 NHRA Nationals in Kansas City. Hooked on big-time competition, Bobby and wife Ruth returned to Everman, Texas, and started building the beautiful, Chrysler-powered "Scorpion I" that runner-upped at the subsequent NHRA Nationals. Hitting the road in 1958, Bobby introduced M&H tires to California by racing in the Bakersfield Championship with a 9.07 ET and 166 mph. Bobby would take low ET and best appearing car honors at the NHRA Nationals, and totally dominated the International Drag Festival in Mexico. The fully uniformed Langley family also won best appearing crew honors at both the 1957 and 1958 Nationals. A 6-71 blower appeared in late 1958, followed by a fuel injector, and ultimately nitromethane. The highlight of Bobby's career was the 1964 AHRA Nationals where "Scorpion IV" won Top Eliminator, set low ET, and top speed. This earned Langley the Master Mechanics Trophy. He returned to the US Nationals final in 1966 and won five consecutive Texas State Championships before retiring in 1969.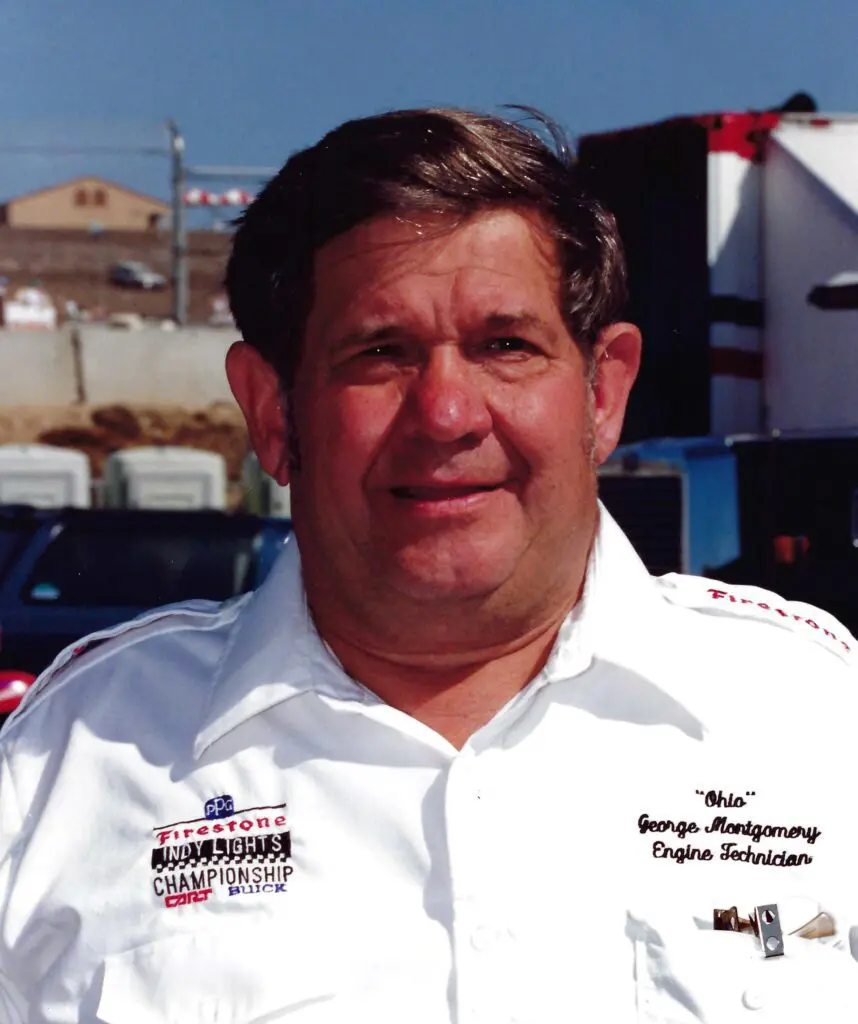 George Montgomery
(1933-2023)
No one in history has created and perfected as many unconventional engine combinations as George Montgomery. Montgomery's name was synonymous with supercharging. He fabricated his own blower manifold for the Cadillac-powered Willys that one Little Eliminator at the 1959 NHRA Nationals; the first of four national titles. In 1964, George earned an international following as a member of the United States Drag Racing Team that toured Europe. In 1967, Montgomery revolutionized gas-supercharged racing by introducing the controversial, fiberglass-bodied, SOHC 427-equipped Mustang that dominated for three seasons. At the 1969 Nationals, it was finally replaced by a new, red Mustang which promptly won Super Eliminator and Best Engineered Car. When Ford's new Boss 429 became available, it was George who successfully developed both supercharged and twin-turbocharged versions. He won his seventh NHRA Oscar in 1974, then briefly campaigned an alcohol funny car before retiring.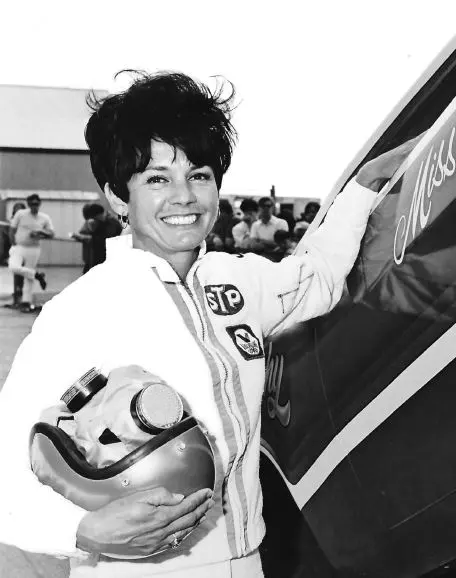 The first woman license to drive a supercharged fuel car was a seasoned motorsports veteran by the time she received her UDRA and NHRA Funny Car licenses. Under the guidance of Andy Granatelli, sport car racer Paula Murphy turned pro in 1963. She promptly set a women speed record at Bonneville, averaging 161 mph in an Avanti, and turned practice labs at Indy in the STP Novi. In 1964, she returned to Bonneville to boost her women's land speed record to 236.37 mph with Walt Arfon's jet car. Murphy went drag racing in 1965, rapidly advancing from stockers to gas and fuel dragsters. In 1966 she campaigned a fuel-burning funny car nationwide as "Miss STP" and received a UDRA license. NHRA followed suit, only to revoke the privileges of all four of its female pros midway through Murphy's lucrative 1967 tour. NHRA would reconsider under pressure from STP and reinstated the women's licenses. Paula went on to break the 200 mph barrier and win the Olympics of Drag Racing. She remained a red-hot funny car attraction through the end of 1972, when a rocket powered ride at Bonneville prompted a switch to rocket dragsters. However, her first full pass ended in disaster after the engine failed to shut off, excelling Murphy off the end of the Sears Point Raceway at 300 plus mph. This incident prematurely ended one of the sport's most promising careers.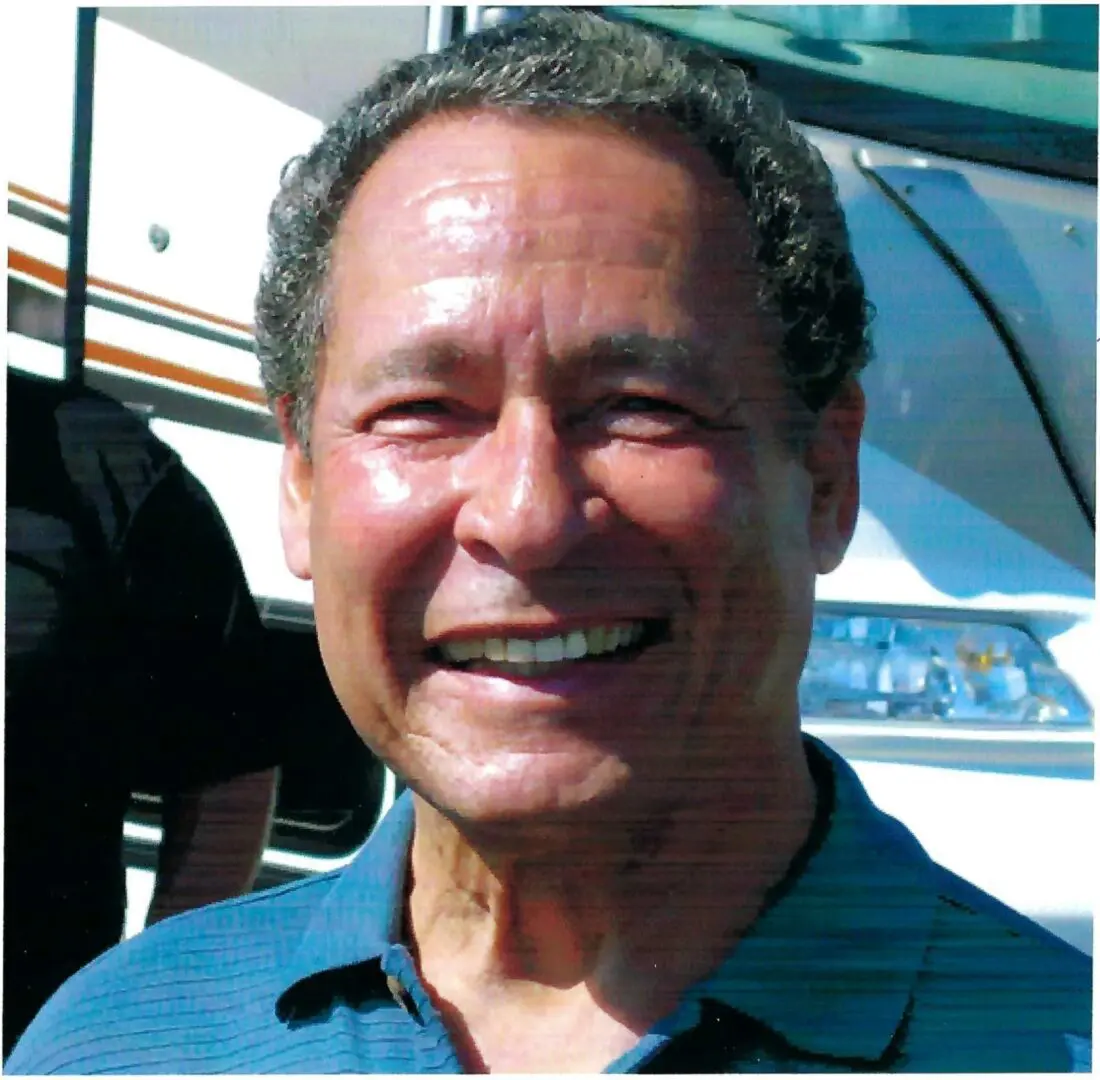 In 1957, at the tender age of 14, Danny was already racing dirt motorcycles in his native Hawaii. By 17, the expert-rated bike racer was winning with sports cars, as well. In 1962, Danny came to the mainland with another unknown Islander, Roland Leong, who flew his blown gas dragst over for the Winternationals. After the Pomona event, veteran racers predicted that the Best Appearing Car and Long-Distance awards collected by these newcomers would be the last drag racing trophy they'd ever win. Ongais prove them wrong the following season by winning an NHRA Top Gas title. In 1964, driving for Mickey Thompson, he prevailed at NHRA, AHRA, and UDRA events, plus the memorable Hot Rod Magazine Championships-in which he hand-pushed his dragster to a record ET of one minute thirty-five seconds. Next came a series of fast nitro burners. Danny is still remembered for his near-perfect US Nationals winning 1969 season at the wheel of Mickey Thompson's blue Mustang. Moving to the Vel's Parnelli Jones camp, he drove the team's top fueler and funny car often at the same event in the early 70s. In 1975 "Ongais left drag racing to start his successful IndyCar career.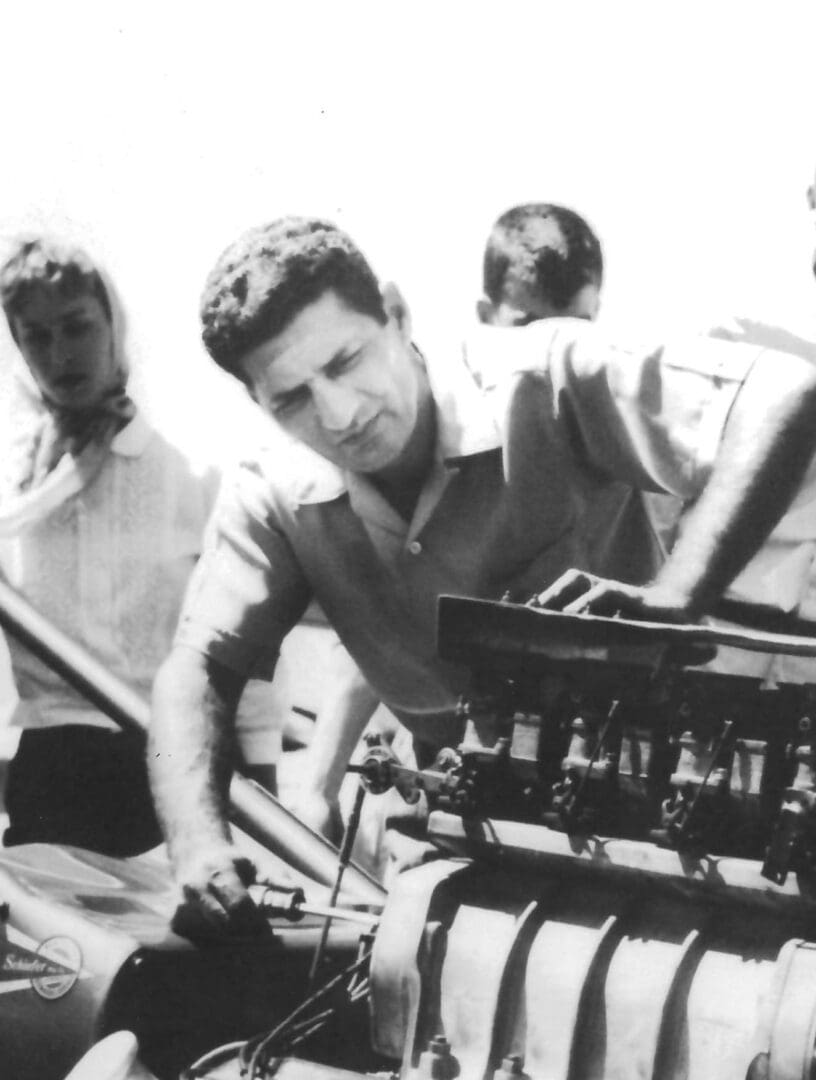 Setto Postoian
(1922-1995)
One of drag racing's first Eastern heroes, and early idle of the teenager Don Garlits, was Serop "Setto" Postoian. Before being drafted into World War II, Setto worked in the engine rebuilding division of Ford Motor Company in Detroit. After serving three and a half years overseas, the young veteran learned frame and fronting repairs from a former instructor of the Bear Manufacturing Company. That relationship led to a pit crew stent at the Indianapolis 500, and his first ride in a real hot rod the "Full House" the 1932 Ford roadster of Jack McGraph a racing mechanic from Los Angeles. Setto stayed six weeks, absorbing everything he saw. Returning to Michigan, Postoian opened Farmington Speed Shop and built a flathead roadster for the drags. Next came and ublown dragster, powered by a Desoto Hemi the first overhead engine Setto had. After switching to a 392 Chrysler, Setto won back to back Top Fuel titles at the prestigious World Series of Drag Racing in 1957 and 1958. Turning pro, Setto received top appearance money to race as far away as Florida, California, and New England. In 1960 this rising star was seriously injured at Detroit Dragway, and never raced again. He would go on to work for and retire from General Motors Technical Center.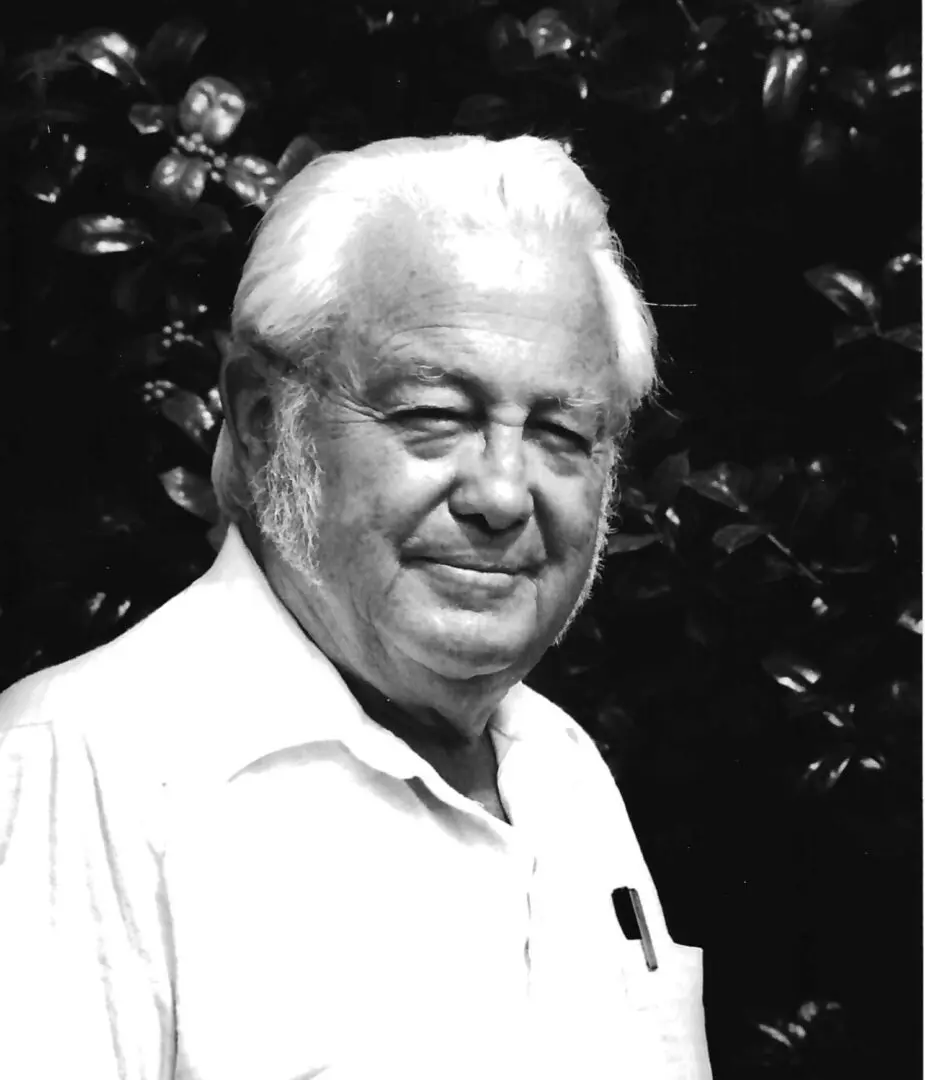 More than any other development drag racing's explosive growth in the 1950s might be credited to the infant sports exposure in Hot Rod Magazine. More often than not, the black and white images that inspired imaginations across the country originated in the viewfinder of Eric Rickman's camera. Rickman's photographic career actually predates the 1948 introduction of Hot Rod; he started shooting San Francisco area midget and roadster races right after World War II. He was selling action photos at the 1950 Oakland Roadster Show when publisher Robert E Petersen happened by Eric's booth, liked what he saw, and offered him a job. Over the next 40 years, Rickman expertly documented the evolution of drag racing and hot rotting. Of special historical significance are Eric's photographs from two complete tours with the NHRA Drag Safari that crisscrossed America from 1954 to 1956, including his coverage of the inaugural NHRA Nationals at Great Bend, Kansas.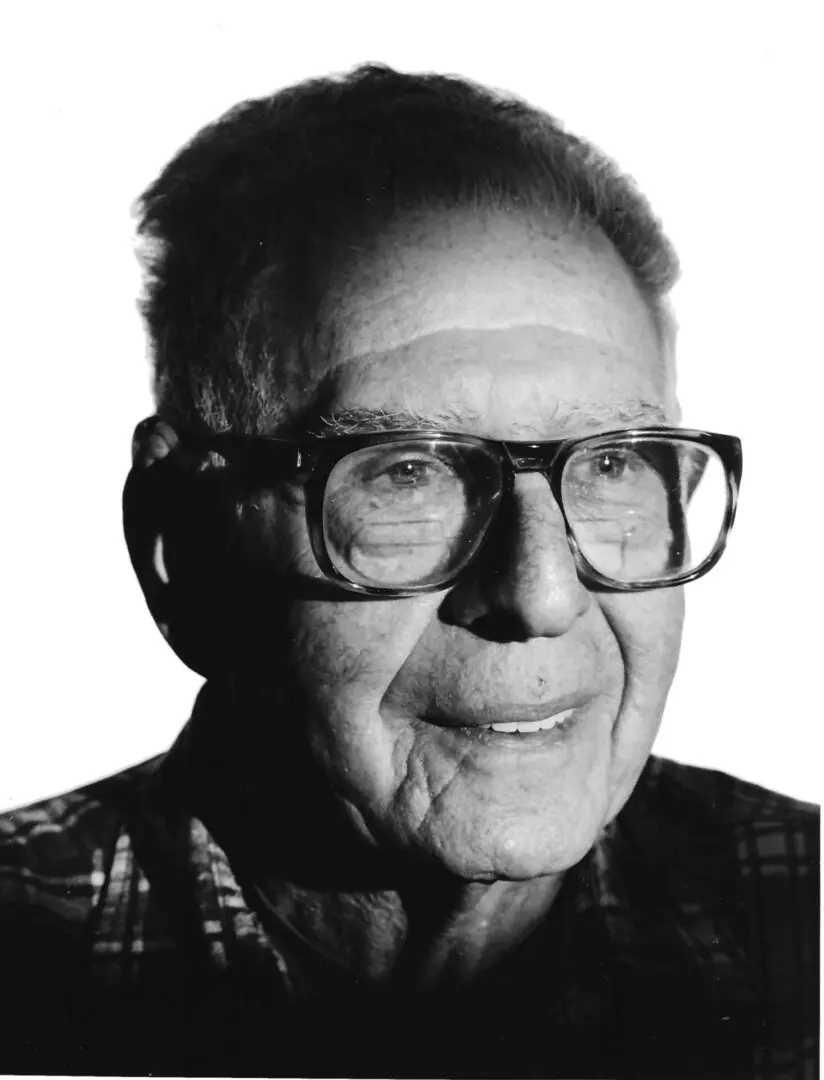 Marvin Rifchin
(1915-2009)
The man behind M&H Tire Company could never say no to a racer in need. It's been that way since the rubber shortages of World War II when military priorities virtually halted production of the micro-size inner tubes used for northeastern midget racers. In desperation, they turn to a small tire company in Watertown Massachusetts. They pleaded with Marvin Rifchin and his father, Harry- respectively M and H of this family business- until Marvin finally relented, cutting and heat splicing 16-inch passenger tubes to fit the 12-inch midget wheels. Other types of oval track racers convinced M&H to build them tires too. Inadvertently, drag racer started pestering Marvin for an alternative to the recap slicks then in use. Rifchin again gave in, developing a dragster tire from scratch in 1957. Not coincidently, little-known Don Garlits began running unbelievable 170 mph speeds that very season. For the next two decades, despite heavy competition from major tire manufacturers, M&H Racemasters set the top fuel pace almost continuously.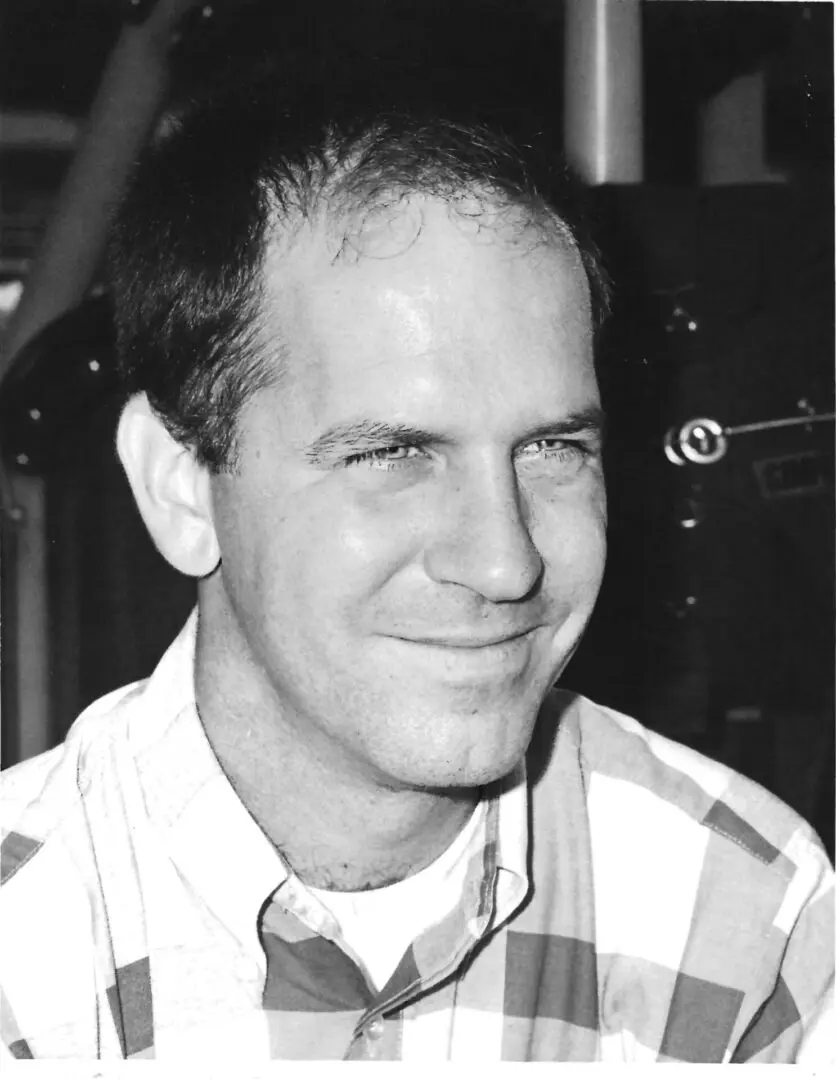 Pete Robinson
(1933-1971)
One of the greatest innovators in drag racing history, Pete Robinson did it all: designer, driver, engine builder, and manufacturer. He was one of the few racers capable of taking a new idea all the way to the finished product all by himself; then hopping into a dragster and personally testing the device. An early advocate of weight reduction, Robinson and his small block, thin-tubed "Tinker Toy" came out of nowhere to win the 1961 US Nationals in the 1962 World Series of Drag Racing accelerating the demise of twin-engine dragsters. "Sneaky Pete" went on to develop rear-wheel jacks, magnesium blowers, and various aerodynamic devices. His combination of a redesigned SOHC Ford engine and a unique "vacuum wing" produced an unprecedented 6.50 seconds ET in early 1971. At the subsequent NHRA Winternationals Pete's ground effects fueler when airborne in the lights impacted the guardrail and exploded, mortally wounding the 37-year-old engineer. Appropriately his final pass was the quickest qualifying run of the day.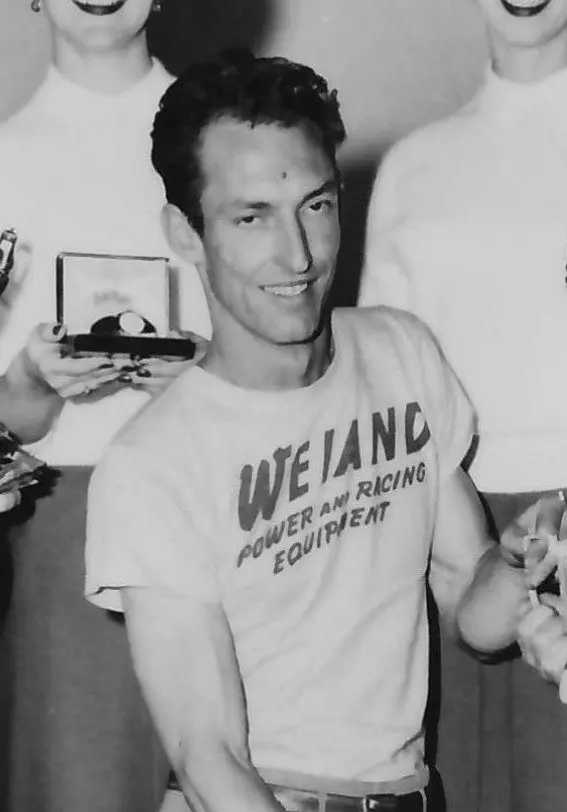 A dry lakes racer and gifted innovator, Lloyd Scott's drag racing career got going at the same time and place as the sport itself; in the early 1950s at Santa Ana dragstrip. Rapidly advancing through stockers and roadsters, "Scotty" and partner Noel Timney built a mid-engine dragster with one goal in mind breaking the 150-mph barrier. After installing a second engine in front, their gas-burning "Bustle Bomb" topped 151 mph at the Automobile Timing Association of America's 1955 World Series of Drag Racing in Carpentersville, Illinois. Returning to the Midwest in 1956, Lloyd won top eliminator honors at the inaugural AHRA Nationals in Great Bend, Kansas. Scott was an early member of the then-exclusive Bonneville 200 mph Club and also raced two-wheelers successfully. In 1965 at the age of 40 Lloyd died while tuning a motorcycle for a race.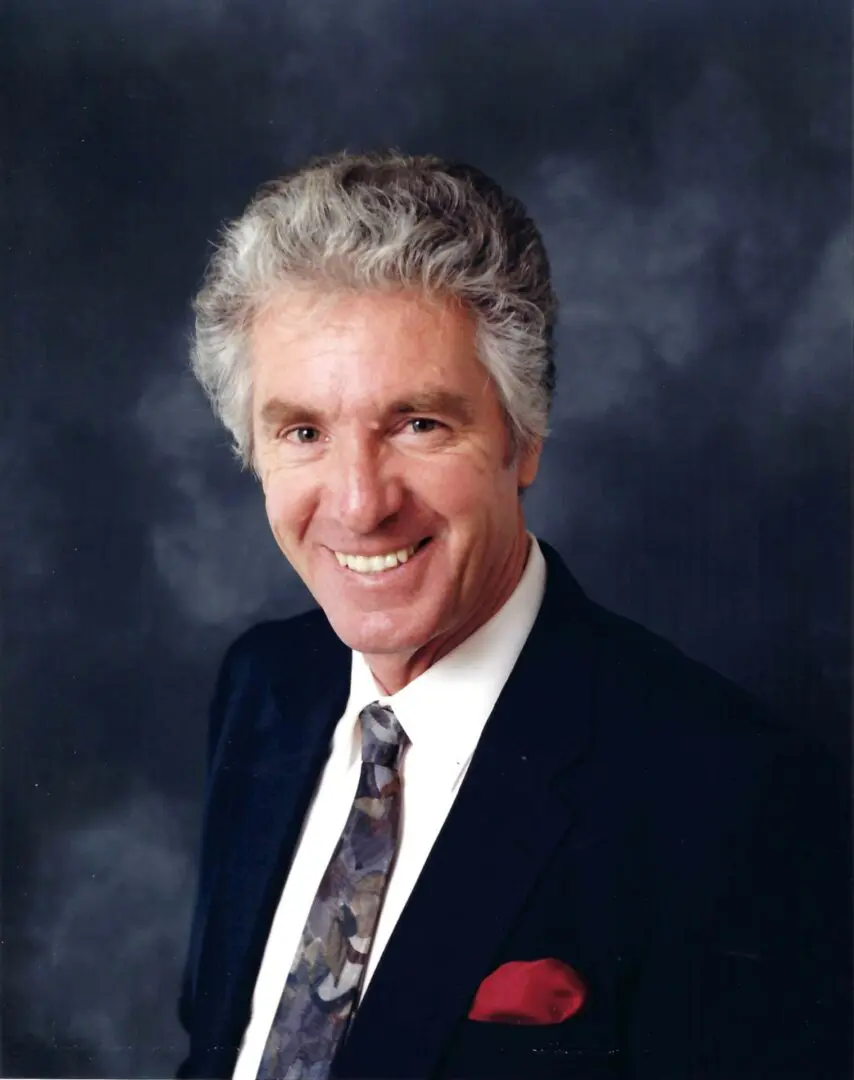 When James Warren began dating his future wife in 1952, his life changed in more ways than one. Juanita's big brother, a local dirt track racer, introduced James to motorsports. By 1958, they were competing at Bakersfield's oval track every Saturday night, and at Formosa Dragstrip on Sundays. When they decided to combine talents and concentrate on an injected Chrysler slingshot, Warren and Roger Coburn started a partnership that lasted until 1981, when James retired. Their 23 seasons together, always racing dragsters, were marked by Warrens expert driving in Coburn's unconventional combinations. The "Ridge Route Terrors" terrorized Los Angeles area tracks with a dual-engine Chrysler-Chevrolet dragster, a lightweight Chevy fueler, and ultimately the "Rain for Rent Special" that dominated West Coast racing in the mid-1970s. In the process, Warren & Coburn won the 1962 March Meet, became the first team to run 230 mph and officially back it up, won multiple NHRA and AHRA national events, when five NHRA Pacific Division championships, and were four-time winners of their hometown's most famous sporting event the US Fuel & Gas Championships.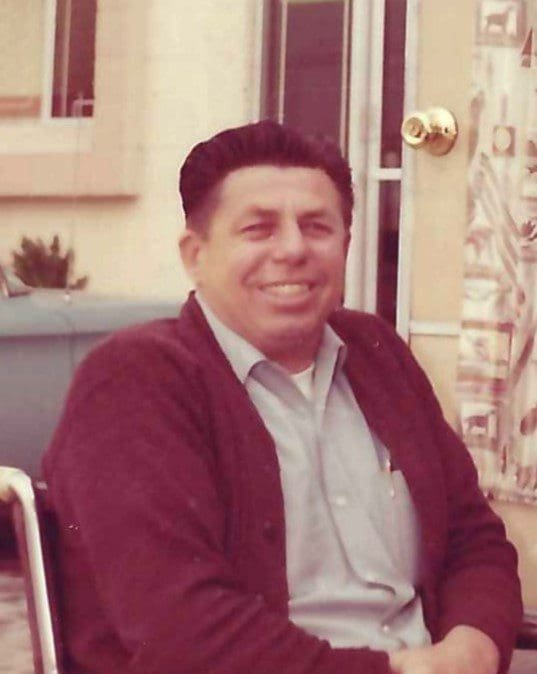 One of the true pioneers of the performance industry Phil Weiand was a familiar presence at hot rotting events in the 1930's. A racing accident left him a paraplegic, but confinement to a wheelchair only heightened his desire to make a meaningful impact on racing. In 1939 he introduced the "High Weiand" manifold, the forerunner of tunnel ram intake technology. When drag racing was in its infancy, Phil developed a multiple of manifolds for engines of the day, including the popular Weiand "Drag Star" used on Don Garlits trendsetting "Swap Rat I". Recognizing the potential of the performance industry, Weiand opened his own foundry in 1955 and charted a course of total in-house quality control a visible part of the Weiand Company. Phil was also a pioneer in the adaptation of superchargers to drag racing applications. His manifold and blower drives for 6-71 superchargers became a virtual industry standard and enjoyed tremendous popularity. Weiand's tunnel ram manifolds also became a mainstay of the Pro Stock class in its formative years, used by stars like Bill "Grumpy" Jenkins. Phil was instrumental in starting the industries Credit Managers Association and later very involved in the founding of SEMA. In fact, the original SEMA logo was done in-house at Weiand. Phil Weiand passed away in 1978, having left behind a legacy of innovation and dedication. His wife Joan took over the helm of the company Bill had founded 45 years prior. In 1992 when Automotive Industries Inc. approached its 60th year as a major cornerstone of the performance industry. Phil Weiand has left an indelible mark in racing to be sure.
Jack Williams
(1932-2006)
When the National Hot Rod Association lifted its seven-year fuel band prior to the 1964 season, nitro veteran Jack Williams shot to the forefront of top fuel racing. On the Saturday of the Winternationals, Williams won the tough AA/Fuel Dragster class earning him an automatic appearance in Sunday's Top Fuel Eliminator final, however he destroyed his 392 Chrysler in the process. A determined Crossley, Williams and Swan team gathered up their healthy parts; drove 130 miles back home to Bakersfield; thrashed all night to build a new motor, and race back to Pomona in time to swap engines. Their effort paid off when they defeated Tommy Ivo to win the first prize a Ford falcon Sprint. Later that year, Williams scored another huge win at the inaugural Hot Rod Magazine Championships, one more than 30 open events, and never relinquished his NHRA points lead. A runner-up finish at the US Nationals clinched their first NHRA Top Fuel World Championship. After hanging up his helmet in the late 60's, Williams remained successful as a manager and developer of race tracks.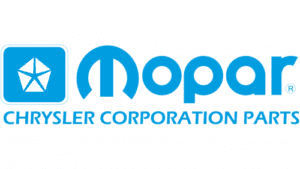 The Third Annual International Drag Racing Hall of Fame ceremony was held on Friday, March 19th in the Grand Ballroom of the Gainesville Hilton, in Gainesville Florida.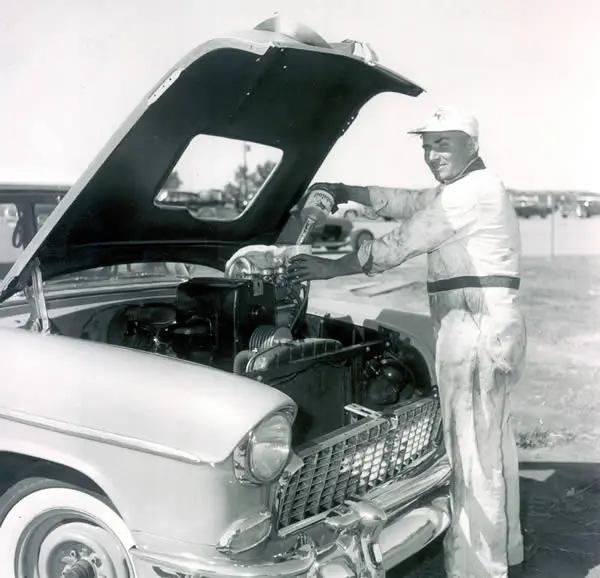 John Bandimere, Sr.
(1908-1986)
This Denver, Colorado, mechanic, and machinists burst into the national spotlight at the inaugural NHRA Nationals. In an error when most drag cars were either driven or flat towed to the strip; John Bandimere showed up at Great Bend, Kansas with the sport's first tractor-trailer rig. Equally impressive was the trailer contents: a modified GMC pickup and a new McCulloch supercharged 400 hp 1955 Chevy, arguably the prototype Pro Modified combination, some 30 years ahead of its time. Indeed, despite the 10th-grade education, Bandimere made a career out of being ahead of his time. In 1946, he opened one of the early speed shops. Later that decade, he began manufacturing and selling supercharger kits, including one for the first adaptations of a GMC truck blower to an automotive engine. In the 50's, he manufactured the first aluminum V8 valve covers in his own foundry, as well as experimental parts for General Motors engineering department, and various automotive tools of his own invention. He designed and built complete cars for drag racing and hill climbs. He built one of history's first four-wheel drive race cars that competed at Bonneville and Pike's Peak, entered the Mexican Road Race, raced midgets, and sports cars. He conceived and developed two drag strips from scratch; Bandimere Safety Park, outside Denver, and Bandimere Speedway, operated by his family. Of all his contributions and success, this born-again Christian, this tireless public speaker was the proudest of his lifelong work with young people. Through his youth-oriented race tracks, community service, and personal example John Bandimere left a lasting legacy.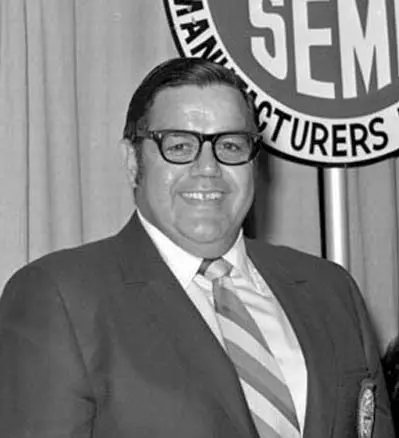 The story of Aloysius James Benedetto reads like several different careers, any one of which may have qualified Lou Baney for induction into drag racing's Hall of Fame. As a driver, he cut his teeth in roadsters on Southern California ovals, then repeatedly broke every dry lake record for coupes. As a promoter, he teamed up with Lou Senter in 1950 to open Saugus Dragstrip, the first strip to offer night raceing. As a team owner and engine builder, Lou played prominent roles in the careers of people like Don Prudhomme, Tom McEwen, Ed Pink, and Kenny Arnold. As a politician, he was second to none. As far back as the 40's, Baney presided over both the Screwdrivers Club and the Russetta Timing Association. In the 50's, he was elected by his peers to run Drag Racers Inc, the first racers union. In the 60s, he directed history's most effective such union, the powerful United Drag Racers Association. In the 70's, he served SEMA as Technical Director and Executive Director; and spent one season managing McEwen's funny car team. Lou even gave the publishing business a try, briefly serving as General Manager for the group that purchased Drag News from Doris Herbert; before retiring in 1978.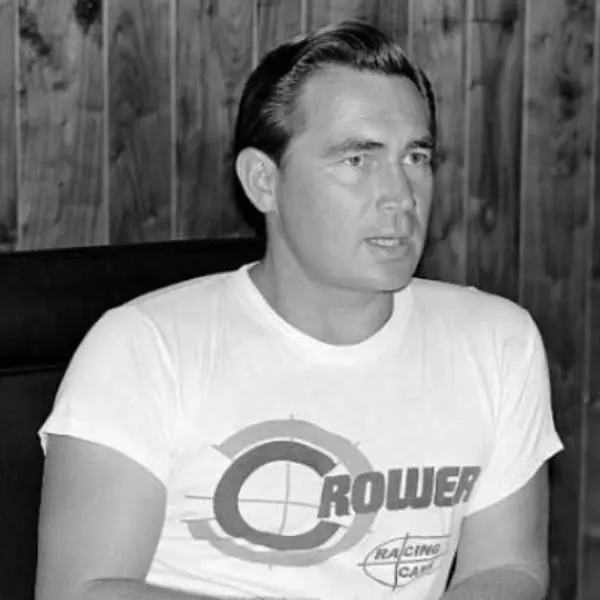 His high school mates, and their parents, might best recall Bruce Crower for the 80ci Harley-Davidson that terrorized the streets of Phoenix in the late 40's, or for the subsequent 1932 highboy that Bruce remembers as the first Arizona car to beat the bikes. Moving to California in 1950, he went to work machining flywheels for Paul Schiefer. Before long, he was moonlighting as a manufacturer of exhaust flanges for Detroit's new overhead V8s. In 1955, Bruce fabricated one of the first-ever top-mounted GMC blower setups for his Hemi-powered Hudson, which responded by setting a Bonneville record of 157 plus mph. Later that year, Bruce began producing what would prove to be one of the most significant pieces of speed equipment to date; the "U-Fab" manifold kit for Chrysler Hemis. Boosted by Emery Cook's unprecedented 166.97 mph speed at Lions in early 1957, Crower would sell thousands of these kits through 1961. Simultaneously, he worked behind the scenes at Schneider Cams, developing experimental profiles that other companies refused to grind. In the late 50's Bruce moved into the clutch business, successfully adapting an Italian design of dual disk and a floater for use on top fuel dragsters. The rapidly expanding Crower Cams and Equipment Company also added its own line of crankshafts, flywheels, fuel injectors, connecting rods, and camshafts. His equipment pushed Don Garlits top fuel dragster over the mystical 250 mph barrier. In the 70's, Bruce introduced the revolutionary CrowerGlide clutch assembly and a Flat-8  Indycar engine of his own design. Bruce Crower would continue to indulge a lifelong need for speed with an innovative Bonneville steamliner.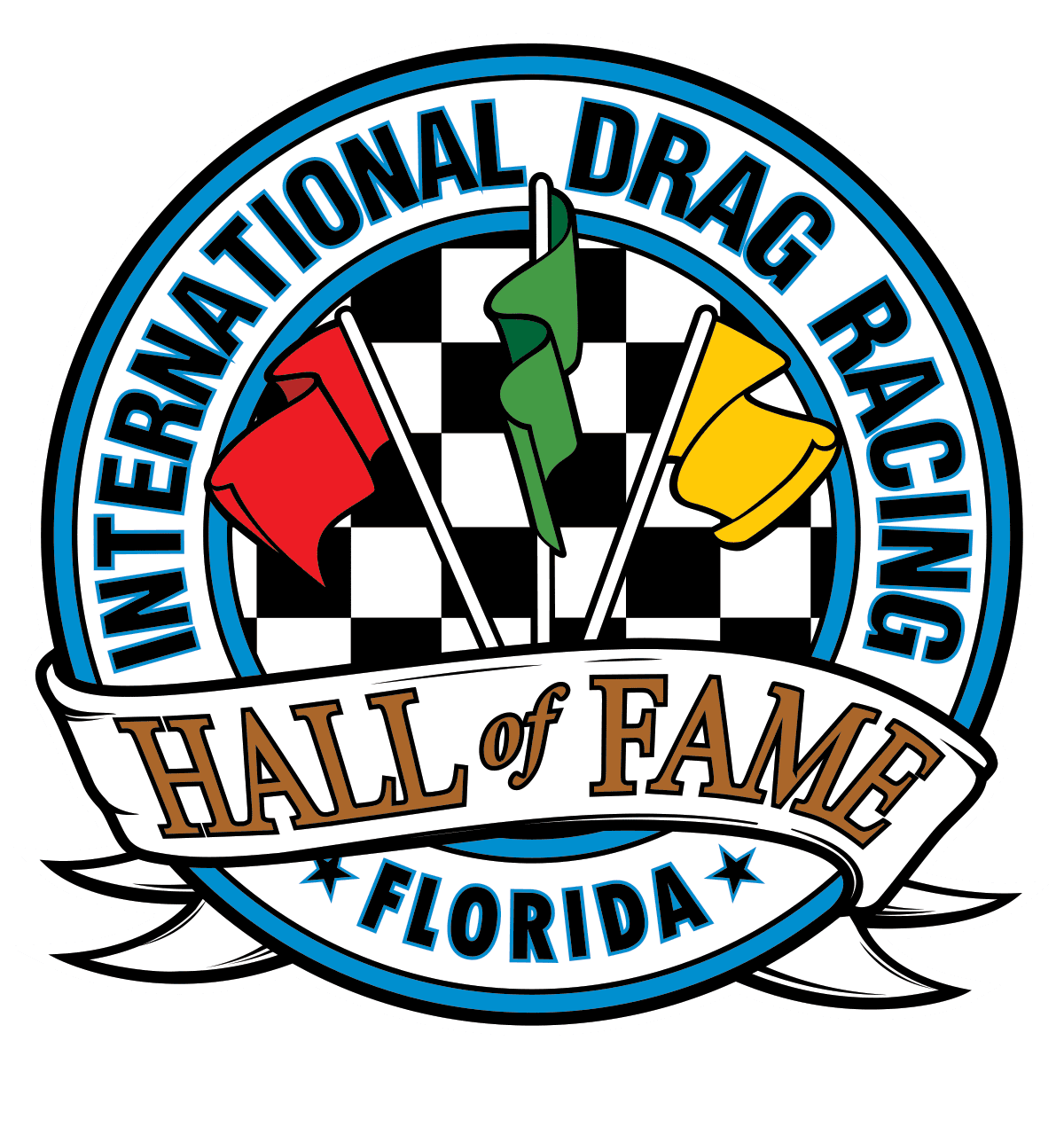 The first journalists inducted into the International Drag Racing Hall of Fame was also the sport's most influential female of the 1960's. In 1959, Doris Herbert assume control of the fledgling bi-weekly tabloid circulated primarily in California. Almost immediately, she transformed Drag News into a weekly newspaper with unrivaled national circulation and influence. Historic innovations included the all-important drag news Standard 1320 Records and Mr. Eliminator list which embraced all drag strips, sanctioned or otherwise, that met her Standard 1320 requirements. Her unprecedented, nationwide standardization of track measurement, elevation and timing procedures effectively countered the range of promoter-inflated, "popcorn" speeds that seriously threatened the credibility of the young sport in the early 60's. Moreover, the roots of major match racing and, indeed, professional drag racing itself can arguably be traced to the lucrative best-of-three-round battles between holders of the papers covenant Mr. Eliminator positions and hungry challengers. Equally significant was Herbert's uniquely unbiased editorial policy. Fearful of neither sanctioning organizations or advertisers, Doris encouraged constructive criticism- however controversial- from contributors, columnists, and letter writers. Many of the sport's best-known editors, journalists, and photographers credited Drag News with launching their publishing careers. In 1976 after 17 years at the helm, Doris Herbert sold "The Drag Racers Bible". She would go on to own a successful marketing company based in Huntington Beach, California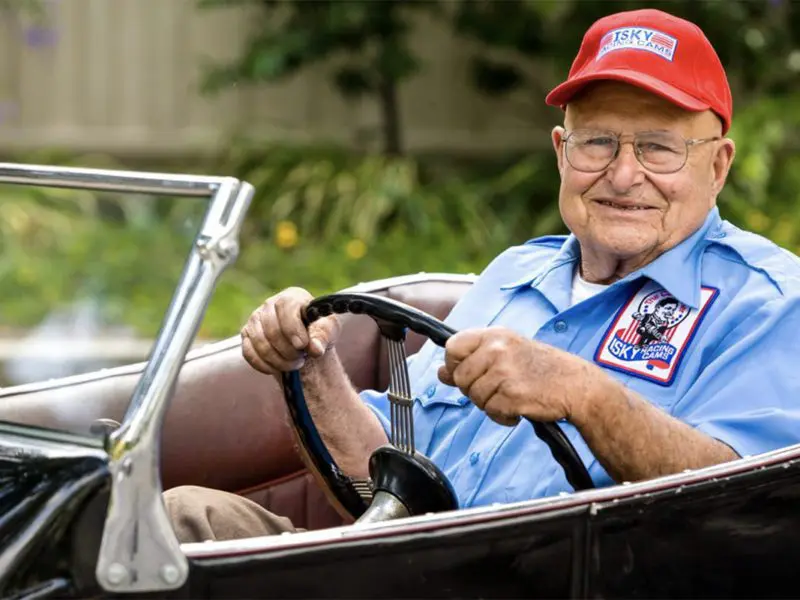 It's no coincidence that the rise of history's most famous cam grinder closely parallels the evolution of drag racing. The roots of our sport were planted at the dry lakes, and young Ed hitched his first ride to Muroc in 1937, behind the wheel of a modified roadster being towed by a rope. In 1946, the postwar hot rod explosion had barely ignited when he grew impatient waiting for a back ordered Clay Smith cam and decided to grind his own. Within three years, that "Isky 404" was the most famous flathead cam of its time. Blessed with a promotional flair that matched his mechanical skills, Ed expertly used Hot Rod Magazine ad space to publicize his accomplishments. In 1949, when a customer asked for crew uniforms to wear at the inaugural Bonneville Nationals, Isky combined his logo with white undershirts to create history's first printed T-shirts. Later, he pioneered the payment of contingency cash to early drag racers. The controversial record runs of Cook & Bedwell (166.97 mph) and Chris Karamesines (204.54 mph) were glorified, and largely legitimized, by extensive Isky advertising. Combining humor with uncanny marketing, he waged the "Camgrinder Wars" in the pages of Drag News, and in the process, help make major stars of not only his own customers but also racers who ran rival camshafts such as Stone, Woods & Cook. When the speed equipment industry recognized the need to form its own trade association in 1963, Isky was elected the first President of SEMA. His sons would go on to operate Ed Iskenderian Racing Cams, but Isky remained intimately involved in the sport he helped create. The "Camfather" is regularly seen at NHRA Hot Rod Reunions yearly.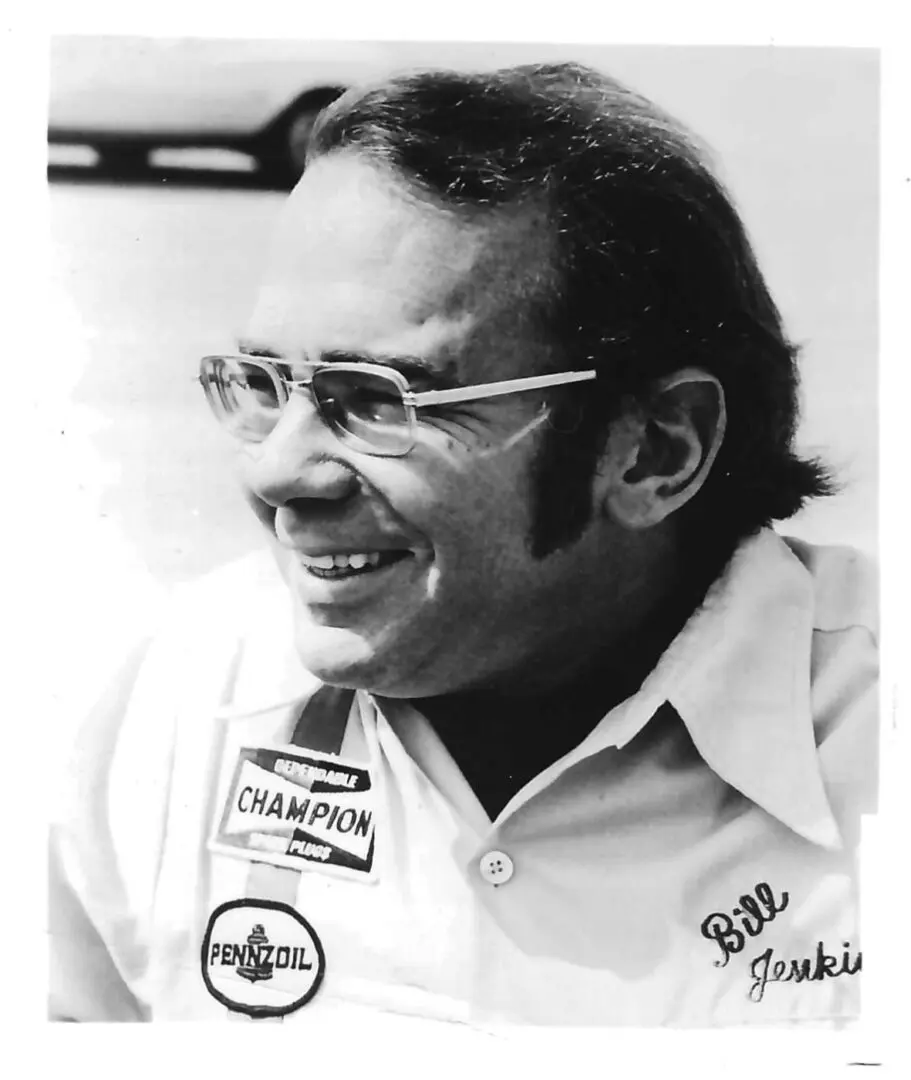 While several of his fellow future Hall of Famers were boldly experimenting with exotic fuel measures and superchargers, Bill Jenkins was content to search for a hundredth of a second, in 100 different places. This patient, scientific approach to horse power and traction paid dividends as early as the mid-50's, when the engine builder became known in the Northeast for setting up winning six cylinder and V-8 Chevy Stockers. Wider acclaim followed in the early 60's, thanks to record-setting stints preparing Bill Spanakos' "Monster Mash" 1955 Chevy and Dave Strickler's "Old Reliable" 1963 Chevy. Climbing behind the wheel himself in 1965, the "rookie" was instantly rewarded with Top Stock honors at the NHRA Winternationals. In 1966, his unique, 327ci Nova -the original "Grumpy's Toy"- dared challenge the dominant Dodge and Plymouth Hemis in A/Stock, to the delight of Chevy lovers nationwide. His 427ci Camaro B/Gasser match raced during 1969 as a "heads up Super Stocker" and became the prototype for Pro Stock. When the third professional category debuted in 1970, Jenkins upset the Mopar's at both Pomona and Gainesville. He also pioneered small stock power plants, McPherson strut suspension, tube frames and dry-sump oiling for Pro Stockers. He became the only driver to win all three PRO-PRA events, then retired from driving. In 1976, hired hands Larry Lombardo and Ken Dondero drove twin Vegas to both the NHRA and AHRA points championships. Jenkins performance "shop cars" are credited with winning six such titles, plus 36 NHRA national events, and 20 Car Craft All-Star team selections.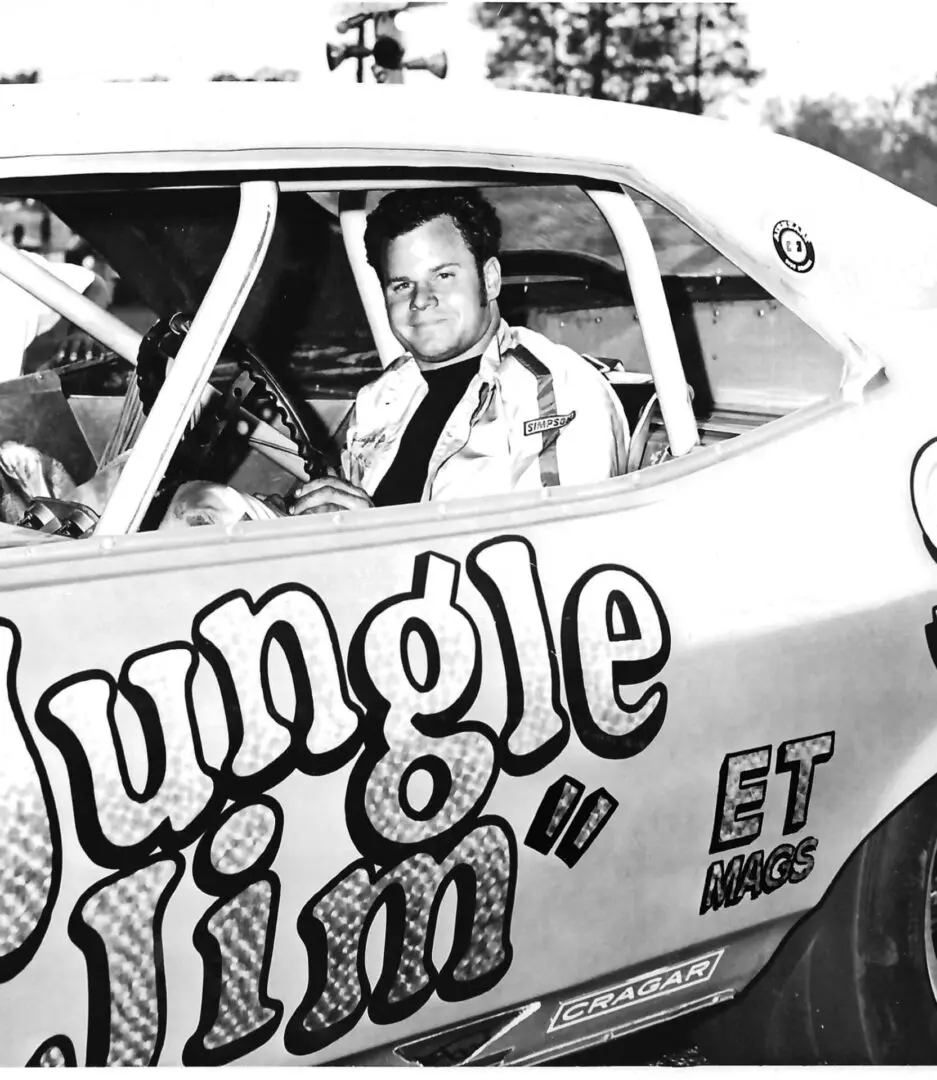 Arguably the greatest showman and drag racing history, "Jungle Jim" was responsible for single-handedly converting untold thousands of young people into dedicated drag racing fans. Liberman's rise from the security of bracket racing a Chevy powered Studebaker at Fremont Raceway coincided not only with the funny car craze of the mid-60's, but also with the hippie movement flowering in nearby San Francisco. When this young long-haired, fearless driver stopped into Lew Arrington's equally unpredictable "Brutus" GTO, the resulting chemistry attracted a whole new audience of younger, less conservative spectators. So many of them, in fact, that Liberman was soon fielding his own two-car team, rapidly advancing from modified Nova door stammers two state-of-the-art Vega and Monzo floppers. His fans came to expect the unexpected, and he responded with spectacular burnouts, fire burnouts, 1320-foot smoky burnouts, wrong-way burnouts, and even return road burnouts. The addition of sidekick "Jungle Pam" (Pam Hardy) and a hot-selling Revell model further fueled demand. Ironically, his reputation as a showman somewhat overshadowed these professional drag racers' equal abilities as a skilled handler and a shrewd businessman. His unique combination of talent has not been seen since a fatal highway accident prematurely shortened a career that was still on the rise. Indeed "Jungle" Jim Liberman remains one-of-a-kind.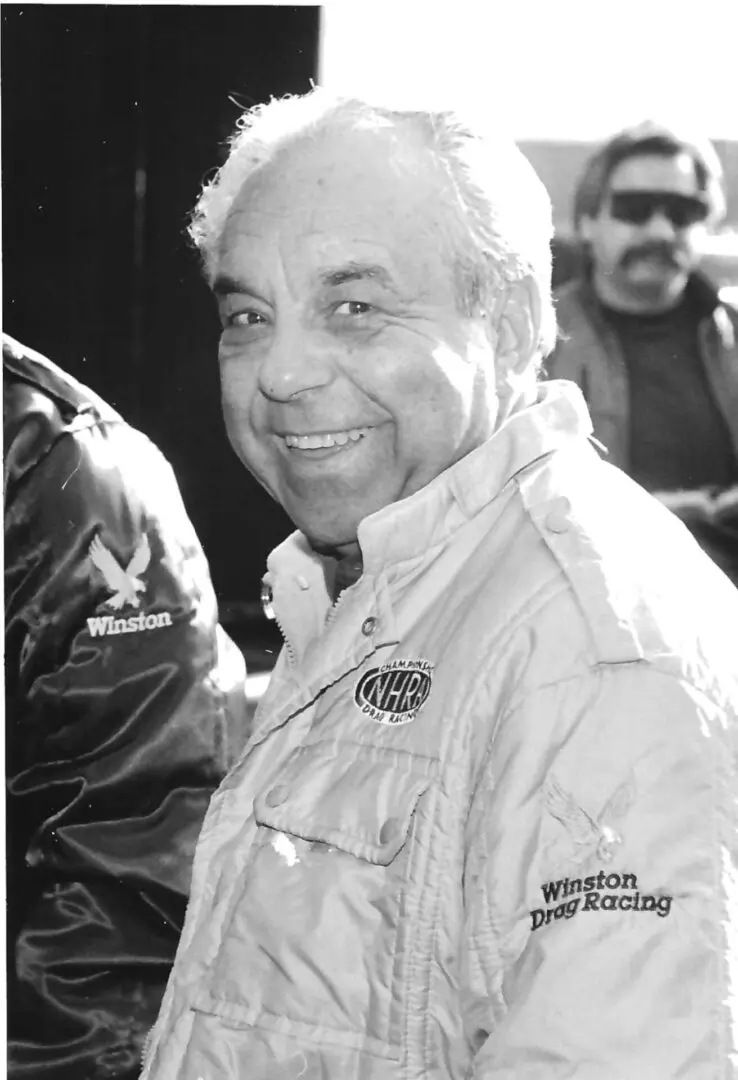 The epitome of a self-made man, the son of Italian immigrants taught himself the three "R"'s: reading, writing, and racing. Relocating from Pennsylvania to California in 1945, the teenager was exposed to the harsh realities of a homeless family, sleeping in city parks. Pisano was also exposed to the booming Los Angeles hot rod scene and became hooked for life. He raced roasters at Ascot, entered a Hudson (with Dempsey Wilson) in the 1953 Mexican Road Race, ran the dry lakes, drag-raced supercharged gasser's, and entered Bonneville's 200 MPH Club. A natural salesman, Joe also sold enough new Chevrolets to buy into Venolla Pistons in 1961. By the late 60's, he was doubly successful as a manufacturer and funny car owner. In the 70's, he redesigned aluminum connecting rods for fuel racing, further increasing Venolla's fortunes. In 1984, he introduced the JP-1-cylinder block that would power his own car through both the 280 and 285 mph speed barriers. His block would also push Eddie Hill's top fuel dragster through the four-second barrier in 1988. Throughout his life "Pappa Joe" was also known as a kind, caring individual who dispensed more valuable advice and aluminum parts to needy racers than anyone outside of his brothers realized. At the 1991-Mile-High Nationals, Joe was returning a new driver, Dale Pulde, from a mandatory checkout pass when he suffered a fatal heart attack. Frank Carmen and Tony Pisano would keep their beloved brother's spirit alive and thundering in the form of his 5.11-second ET funny car two years later.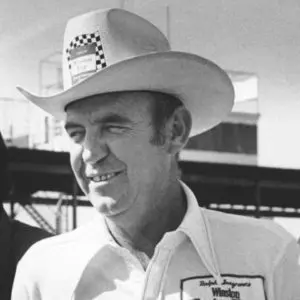 Ralph Seagraves
(1929-1998)
Drag racing's public acceptance is a legitimate motorsport was greatly accelerated by the sport's "discovery", nearly two decades ago, by R.J. Reynolds Tobacco Company. As the tobacco giant's Special Events Director, it was Ralph Seagraves who personally persuaded the president to bring the Winston brand into stock-car racing in 1971. Four years later, Winston and Seagraves similarly blessed NHRA and IHRA with respective $100,000 postseason points funds, creating the Winston Drag Racing Series. Less publicized, but no less important, where the "presence packages" of paint, materials, and money made to individual track operators for facility improvements. Ralph also worked tirelessly to establish drag racing's credibility with skeptical media leaders, elected officials, and corporate executives both inside and outside R.J. Reynolds. Indeed, during his tenure in the company's Special Events Department, Seagraves convinced no fewer than 13 different CEOs to continue funding his ambitious motorsports programs. All the while, he was personally escorting important business leaders to national and divisional events, introducing them to the cost-effectiveness of drag racing sponsorship. The net result has been untold millions of dollars in corporate investments since 1975, not the least of which was an NHRA Winston Drag Racing Series point fund valued at $1,041,600 per year in 1993. Though he never set a national record or won a single round, the contributions of Ralph Seagraves are second to none.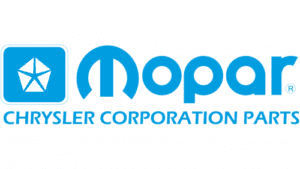 The Fourth Annual International Drag Racing Hall of Fame ceremony was held on Thursday, March 17th in the Grand Ballroom of the Radisson Hotel Gainesville, in Gainesville Florida.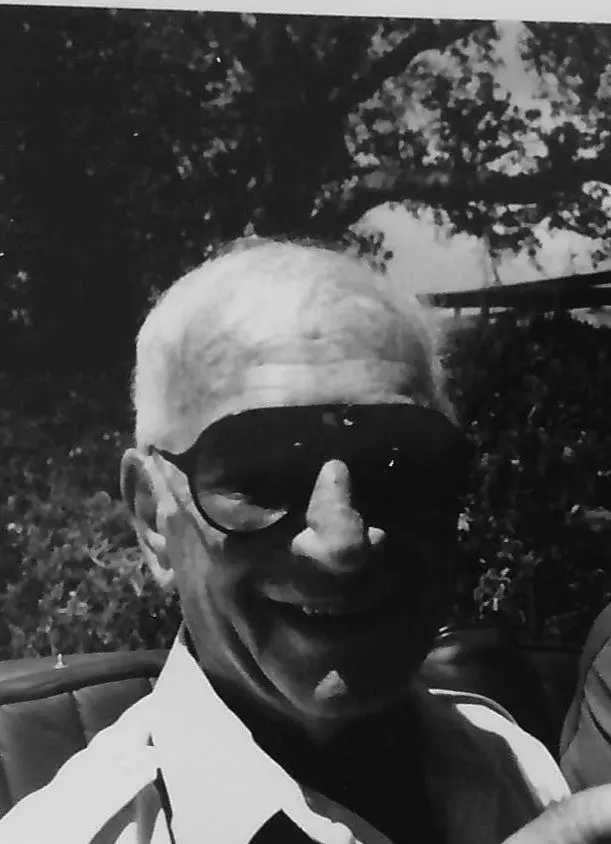 Zora Arkus-Duntov
(1908-1996)
Long synonymous, with drag racing, the "Hemi" cylinder head is among the contributions of Zora Arkus-Duntov. A Belgium-born engineer who helped Dr. Ferdinand Porsche develop the Auto Union Grand Prix machines of the 1930s, Zora and his brother,Yura, design the Ardun head in 1925 as a conversion for underpowered, flathead-Ford trucks. When Ford began equipping its trucks with larger Lincoln engines, Ardun Mechanical Corporation switched its focus to auto racing. Their overhead-valve design enabled and dry lakes or oval racer to squeeze 300+ horsepower from a Ford V-8. Even after Chrysler's cast iron version appeared, early nitro racers continued to favor the Ardun, which offered cooling advantages of aluminum construction and a larger water jacket area around the spark plugs. Joining Chevrolet in 1953, Zora helped develop Corvette and a variety of performance parts during a 22-year General Motors career. Even in retirement, Zora Arkus-Duntov continues to provide performance consultation to Chevrolet in the specialty-equipment industry.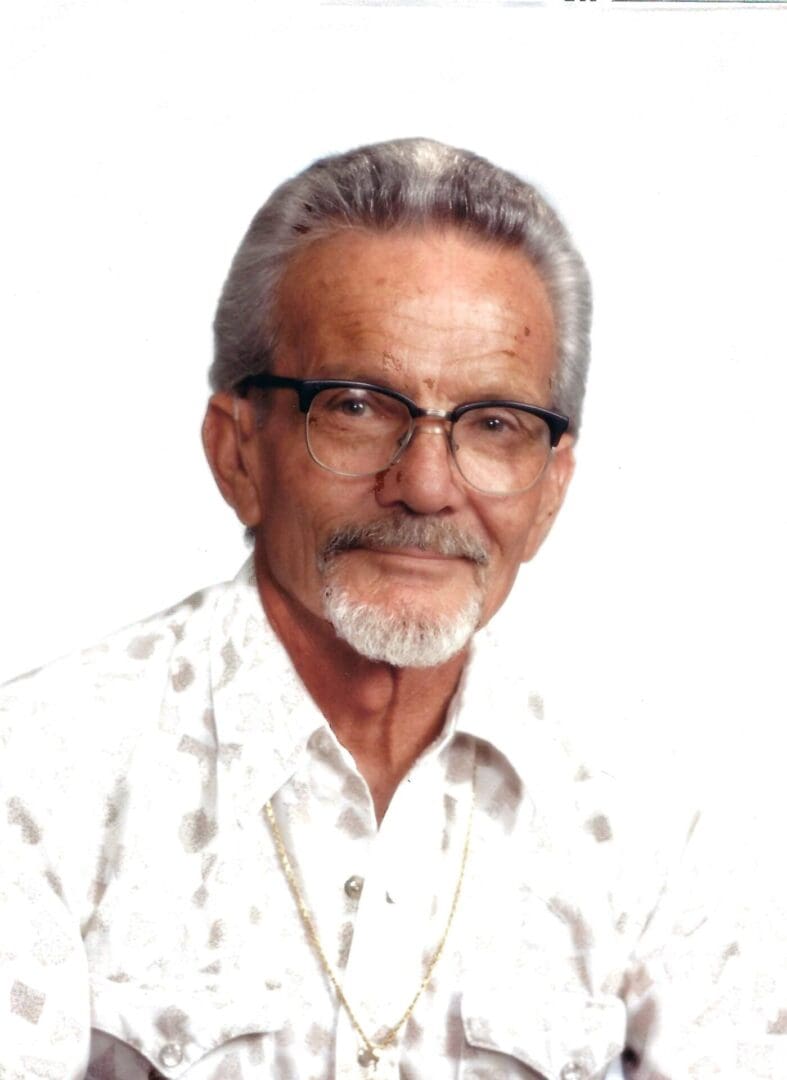 The man known as "Mr. Flathead" is responsible for keeping Ford's flathead V-8 viable as a Top Fuel powerplant through the end of the 1950s. John Bradley began racing a '31 Ford roadster on Southern California streets and dirt tracks in 1946. In 1952, he built his first dragster out of Model T frame rails. By 1953, Bradley was burning nitromethane and hitting unbelievable speeds of 147+ mph. Next came the nitro-burning, tube chassisied "Gene's Brake Shop Special" that shocked the nation by reaching the final round of the 1957 World Series of Drag Racing at Cordova Illinois (where a broken shifter linkage gave Setto Postoian an easy victory). The famous fueler took more than 50 Top Eliminator titles and set countless track records in 1957 in 1958, becoming perhaps the most successful flathead dragster in history. His final challenge to the overheads was a dual-engined fueler that Bradley campaigned from 1958 to 1962. In 1994 at the age of 68 John Bradley continued to drive a nine-second flathead dragster on the Californian nostalgia circuit. It featured an eight-spark plug, billet-aluminum cylinder head of Bradley's own design.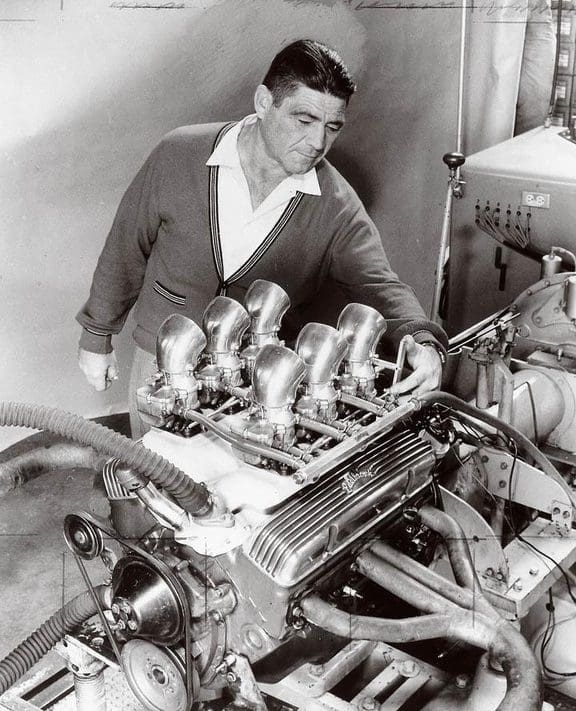 Vic Edelbrock Sr.
(1912-1962)
The Edelbrock name has been associated with high performance since the 1930s, when a young mechanic began setting records on the dry lakes outside Los Angeles. Vic Edelbrock was already experimenting with dual-car intake manifolds of his own design and modifying cast-iron "Denver" heads. During World War II, government contract work gave Vic the foundry and machine shop experience that led to the production of his first high-compression, aluminum cylinder heads for Ford V8s. While Vic was enjoying postwar success as a midget car owner, Edelbrock-equipped flatheads dominated the dry lakes, salt flats, oval tracks, and early drag strips. Together with longtime sidekick Bobby Meeks and driver Fran Hernandez, Vic was among the first racers to experiment with nitromethane. A nitro-burning, 3/8" by 3/8" Edelbrock combination powered Fran's fenderless Deuce Coupe to victory in the October 1949 gathering at Goleta, California, that many regard as history's first organized drag race. Vic Edelbrock Sr. died at the age of 49 from cancer.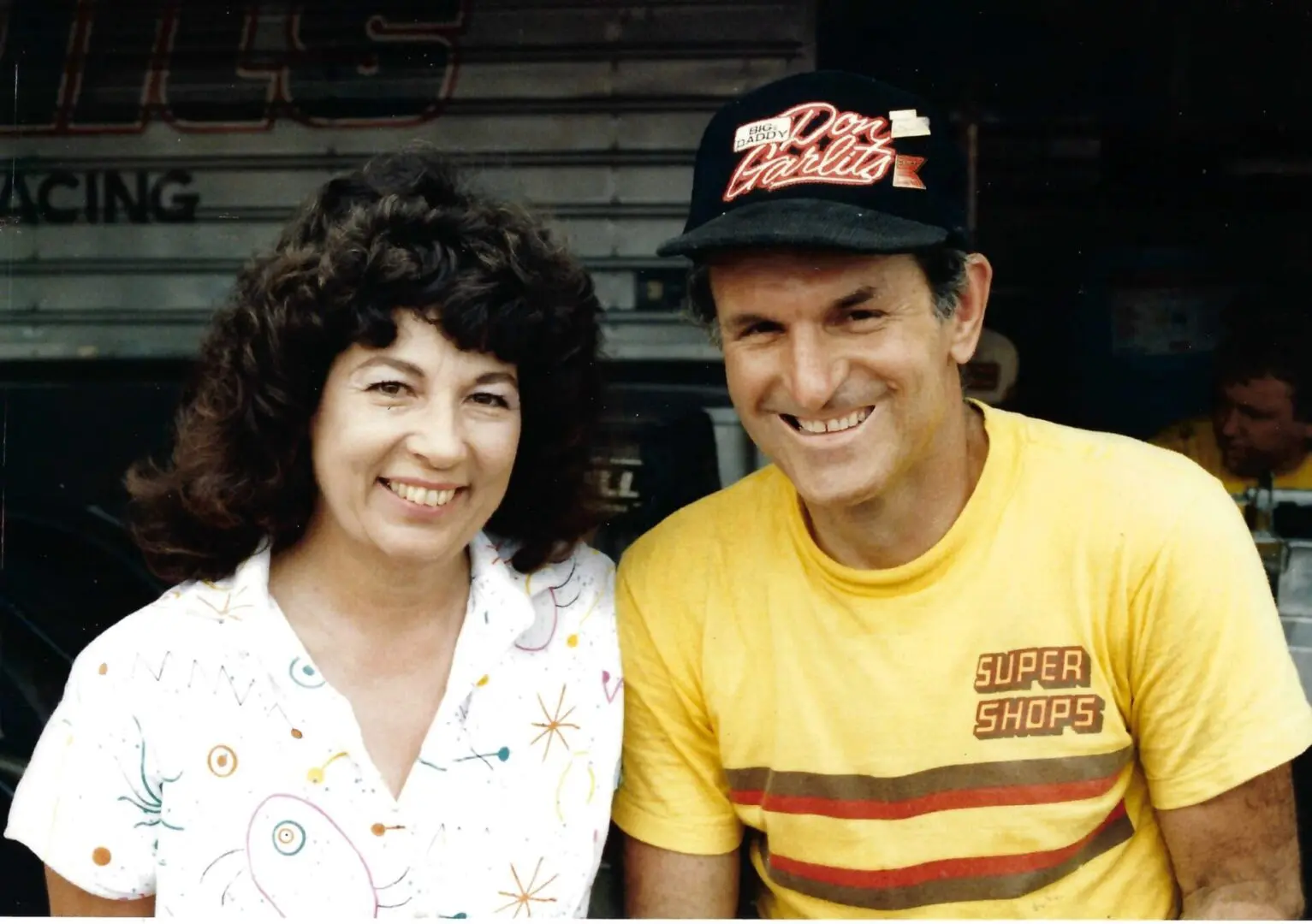 Don &
Pat Garlits (1934-2014)
Record books reveal "only" the on-track accomplishments: 17 combined AHRA, IHRA, and NHRA World Championships; victories in more than 150 major events; national ET and speed records as far back as 1957 at 176 mph, including the first official 200 mph run by top fuel dragster; plus, countless technological innovations. Don successfully developed a rear engine dragster which halted the rash of driver injuries and fatalities that threatened top fuel's existence in the 1970s. Don formed the Professional Racers Association persuading establish sanctioning bodies to increase winners' purses by as much as 300%. Don Garlits would return to full time NHRA drag racing in 1984. He would take a four-year-old top fuel dragster, from display in the museum, go to US Nationals and win event. In 1986 Don debuted Swap Rat 30 a streamlined top fuel dragster. Swap Rat 30 was the first top fuel dragster to break 270 mph barrier at the NHRA Gatornationals in Gainesville Florida. Swamp Rat 30 would be the first top fuel dragster to do a complete blowover at the NHRA Summernationals in Englishtown New Jersey. Swamp Rat 30 was the first top fuel dragster enshrined in the Smithsonian Institute in Washington DC. During the 80's Don Garlits would become the first top fuel driver to win the NHRA US Nationals three years in a row (1984,1985,1986). Don would also be the first top fuel driver to win two consecutive NHRA World Championships (1985 and 1986).  Despite all the records and achievements Don and Pat Garlits biggest accomplishment and contribution was the establishment two unique institutions to preserve and honor the sport of drag racing's rich history. In 1976 the Don Garlits Museum of Drag Racing was established finding a home in Ocala, Florida in 1984. At the time this was the first and only museum dedicated to the sport of drag racing. The museum originally 27,000 sqaure feet has grown to 54,500 sqaure feet since it opened. In 1991 the International Drag Racing Hall of Fame inducted its first twenty legends of the sport. To this date the International Drag Racing Hall of Fame has inducted hundreds of drag racing's legends. These two institutions will serve to preserve the history of the sport for past, present, and future drag racers and drag racing fans.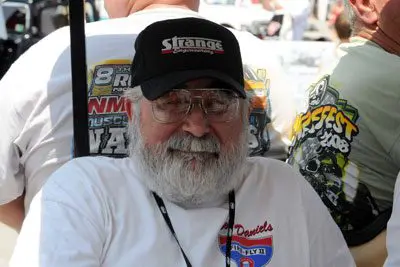 Tom "TC" Lemons
(1937-2012)
While growing up in Bixby Oklahoma, Tommy Lemons became acquainted with Southwestern racers such as Connie Swingle, Don Cook, and Bob Creitz. Swingle returned to Don Garlits shop following a 1968 vacation in Oklahoma, it was Connie riding in the passenger seat of Tommy's blue Ford pickup. Lemons joined Swingle on Garlits payroll, and for nearly two decades Tommy-nicknamed "Top Cat" -would be Don's right-hand man. Together, they opitomized the two-man top fuel team of the 1970s, when a touring top fuel operation consisted of just a driver and a crew chief. Among other things, Garlits credits TC for helping perfect the rear engine design that revolutionized sport in 1971. All told, Lemons was involved in construction of 19 different Swap Rat dragsters. He also restored many of the vintage race cars in the Garlits collection. Tommy played a key role in the relocation of the Don Garlits Museum of Drag Racing from Seffner to Ocala Florida.  Many of the restored vehicles in the museum reflect TC's craftsmanship and tenacity.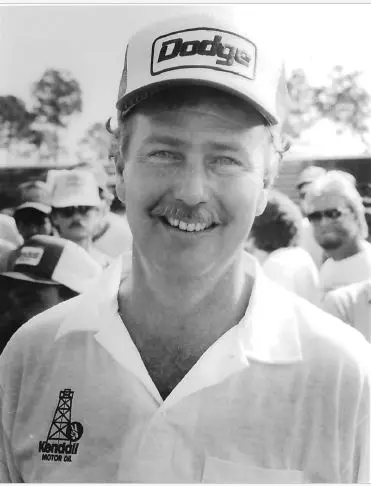 Following local success as an independent top fuel owner-driver on the United Drag Racing Association circuit, Herb Parks embarked upon a second career as a crew chief. In 1977, Parks left Clayton Harris team and finish out the season with Don Garlits. In his NHRA debut, Herb tuned Garlits "Donovan Charger" to a track record 5.77 ET at the 1978 Winternationals. In 1979, he helped design and construct Swap Rat 25 with early examples of ground effects technology. Garlits gives Parks much of the credit for 1984's incredible NHRA comeback campaign which netted three consecutive NHRA US Nationals titles and two consecutive NHRA Winston championships. Herb also made major design contributions to the revolutionary 1986 Swap Rat 30 streamliner, the first top fuel dragster over 270 mph, enshrined in the Smithsonian Institute in Washington DC. Herbs talents would be lost when he was struck and killed, by a top fuel car, in a freak accident, in Bradenton Florida, at the age of 39.
Wally (1913-2007) and Barbara Parks (1923-2006)
Like drag racing itself, Wally Parks is a product of the California dry lakes. In 1937, he helped form the Southern California Timing Association, becoming SCTA president in 1946. A year later, he teamed with Robert Petersen to present history's first hot rod show. It was during this LA Hot Rod Exposition that the two men discuss creating a magazine for hot rodders. In 1949, Parks quit SCTA to become the second editor of Hot Rod Magazine. In 1951, he cofounded the NHRA, which began sanctioning drag races in 1953. From 1954 through 1956, Wally dispatched NHRA's Safety Safari to all points of the United States educating hot rodders and nervous civic leaders about the benefits of organized drag racing. Wally remained with Peterson Publishing Company, where he met his future wife Barbara, until 1963. Wally simultaneously built Hot Rod next into the world's largest automotive publication and the NHRA into the world's biggest auto racing organization. He also edited the weekly National Dragster and authored a 1966 book, Drag Racing Yesterday and Today. More than four decades after founding NHRA, he continued to serve the organization as Chairman of the Board. Wally and Barber Parks are the best ambassadors that drag racing has ever had.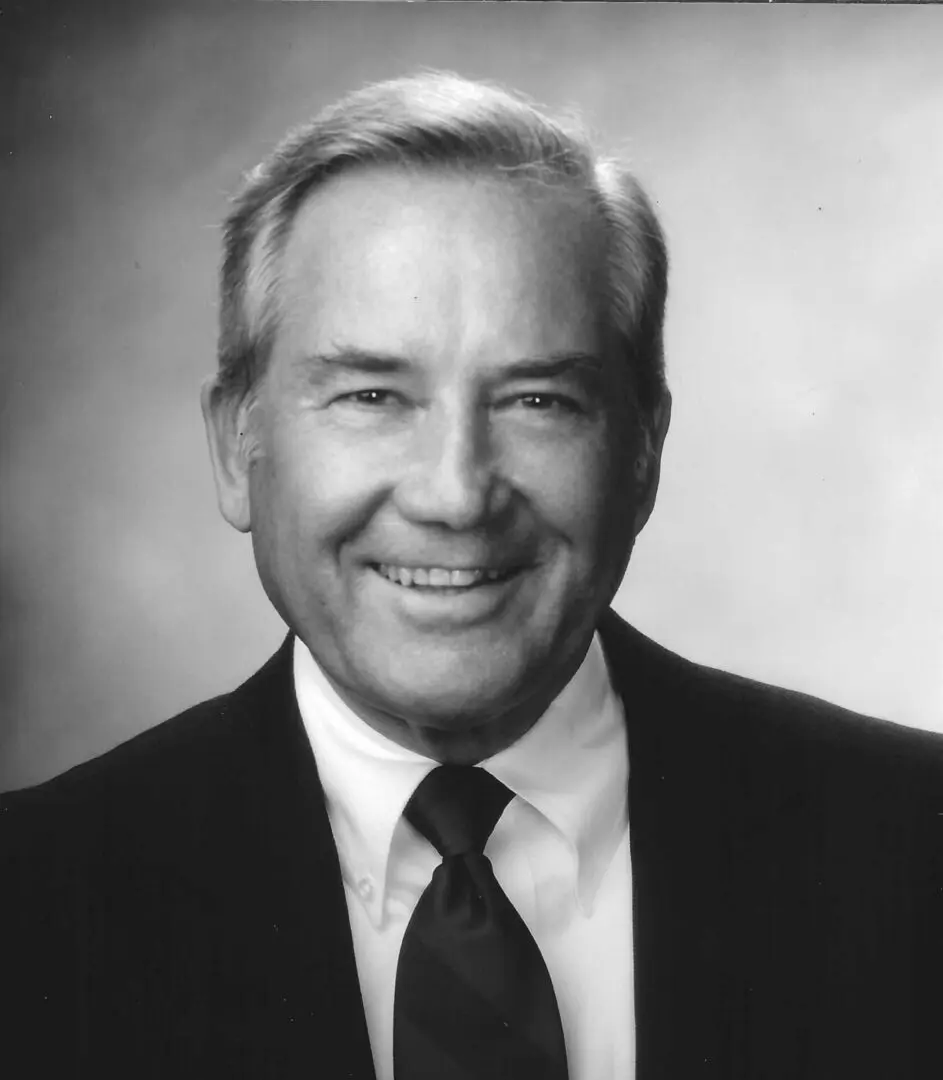 Robert E Petersen
(1926-2007)
The appearance of Hot Rod Magazine in January 1948 legitimized the men who were destined to become the founding fathers of drag racing. Motion picture publicist Robert Petersen's initial under-financed publishing venture also serves to organize and inspire performance enthusiasts throughout the world. It was a reader's letter to Hot Rod Magazine that convinced editor Wally Parks to form the NHRA in 1951. As drag racing grew increasingly popular Pearsen Publishing Company launched Car Craft Magazine as drag racing's complete magazine. In the 1960s Petersen Publishing Company produced the nation's largest independent events, the Hot Rod Magazine Championships, and the Car Craft All-Star Drag Racing Team Aqwards, which were among sports most coveted honors. In the early 1980s Peterson Publishing Company published three drag racing history books, followed six years of Drag Racing Magazine. The sport of drag racing continues to receive valuable editorial exposure through Hot Rod Magazine. It should be noted the original 1948 copies of Hot Rod Magazine have a value of over $500.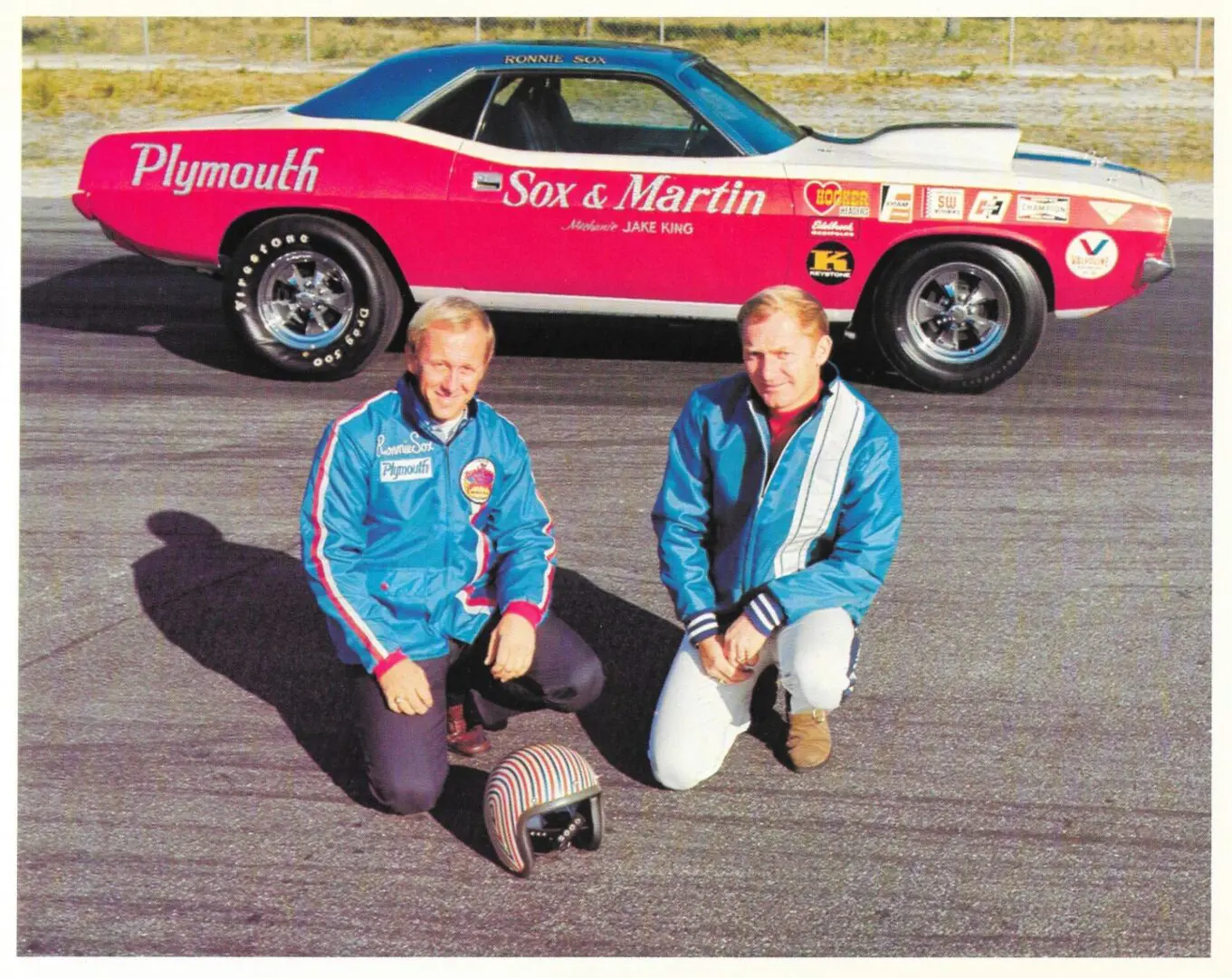 Ronnie Sox (1939-2006) & Buddy Martin
Former stock rivals Ronnie Sox and Buddy Martin joined forces in late 1962. There 1963 Chevy won its first time out and went on to upset the factory back cars of touring stars such as: Don Nicholson, Hayden Profitt, and Arnie Beswick. In 1963, a paid contract to race in Maryland led to an extended Northeastern tour and new careers as professional drag racers. Mercury provided Sox and Martin with the 427 Comet that won A/Factory Experimental honors at the NHRA Winternationals, grace the front cover of Super Stock Magazine, and toured Europe with the US Drag Racing Team in 1964. Through 1971, a series of Hemi powered Plymouth's helped Sox accumilate a record number of NHRA national event victories (15) and consecutive wins (5), plus numerous AHRA and IHRA titles. Indicative of their domination was an unprecedented streak of five straight NHRA Springnational victories (1967-1971). In late 1969, it was Martin who presented AHRA and NHRA officials proposed rules for a new, heads up class called Pro Stock. Sox subsequently proved so successful by winning six of eight NHRA Pro Stock shows in 1971, plus many AHRA and IHRA races. This caused NHRA to impose a 200-pound weight penalty on Hemi cars effectively ending Chrysler Corporation's participation. The team ran IHRA events and match races until Buddy Martins retirement in 1976. Ronnie Sox would go on to campaign a six second 200 mph replica of the original 1964 Comet.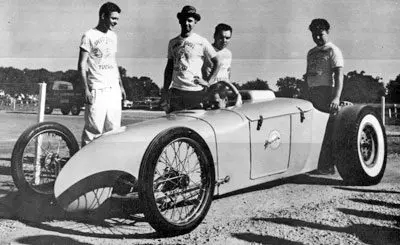 Gary "Red" Greth (1924-2021), Lyle Fisher (1956-2008), Joe Bush (1933-1984) & Don Maynard (1934-1963)
Arizona hot rodders Red Greth and Don Maynard formed the nucleus of this team while still in high school. With the addition of Lyle Fisher came a fuel-burning highboy roadster and a fuel dragster, both flatheads powered. After borrowing Red Henslee's modified roadster, the trio began building a similar, mid-mounted Hemi combination. Backed by Joe Bush's Tucson Speed Sport Automotive, their 1525- pound, 101.5" wheelbase "Speed Sport Special" set the world speed record of 169.11 mph in 1957. The unique roar emanating from the carburetor 354's full length exhaust headers earned the nickname "Ol Noisy". Maynard went on to build motors for Chris Karamesines including the Hemi that broke 200mph barrier at Alton, Illinois in 1960. At the time of his death Maynard was ranked among the nation's top engine builders. Bush contributed to sponsor a long series of "Speed Sport" roadsters, dragsters, and funny cars before passing the age of 51. In the 1980s the remains of "Ol Noisy" were located in Texas by Don Garlits and restored for display in the Museum of Drag Racing. Red Greth would build a replica roadster to compete in nostalgia racing.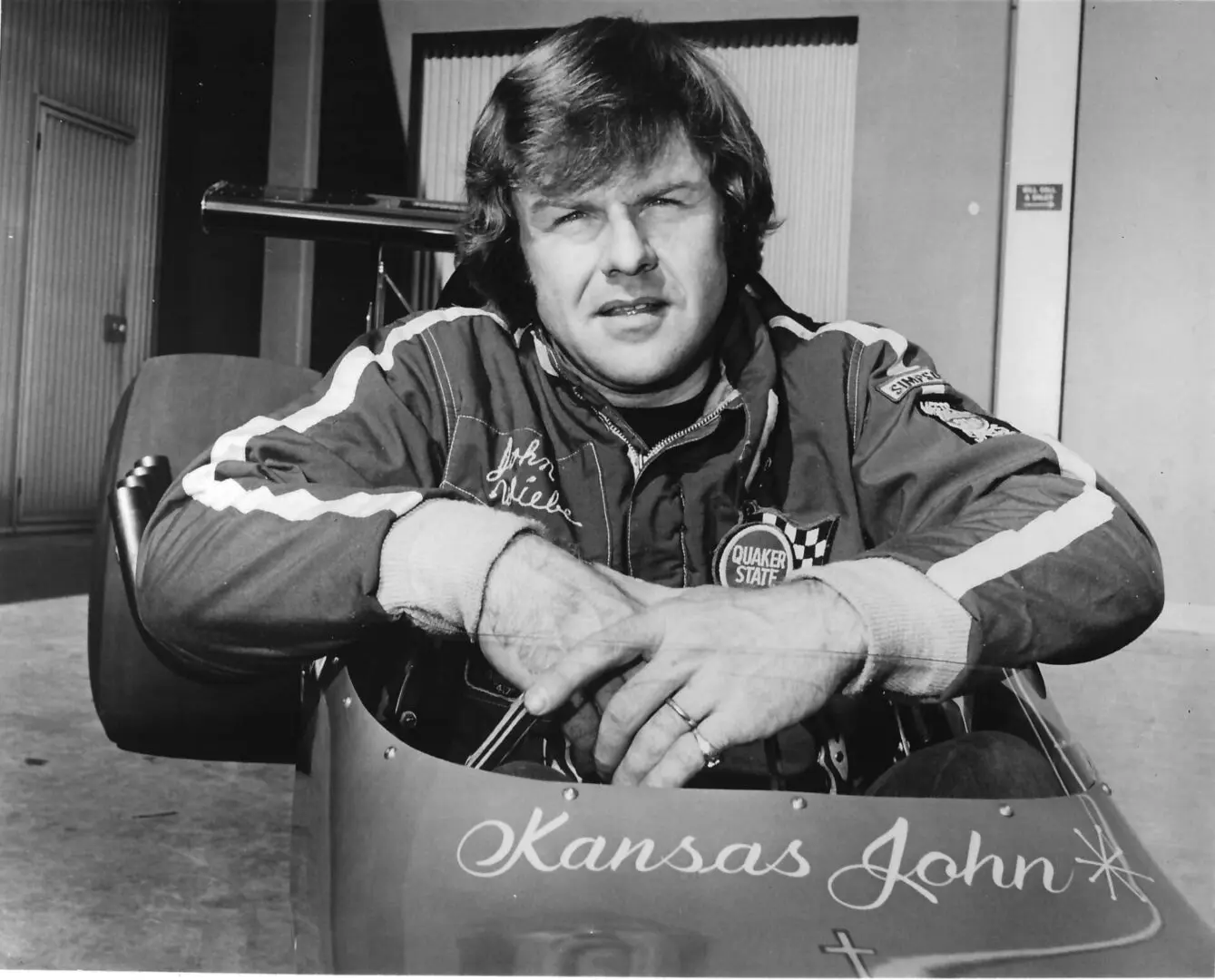 Two-time AHRA Top Fuel World Champion John Wiebe was among the Midwest's most successful and most popular professional drag racers. Wiebe's relatively brief career was born in 1963, at the wheel of a supercharged '34 Ford. A subsequent engine transplant inota "T" roadster and John's first AHRA record, but the youngster quickly soured on handicapped sportsman competition. Within months of making the leap to top fuel in 1964, this part-time racer lasted his way into Mikey Thompson's prestigious 200 Mile-Per-Hour Club. Two major AHRA victories in 1968 helped convince "Kansas John" to turn pro. In 1970, he earned the AHRA World Championship and the Mike Sorokin Award. in October 1971, he teamed with Ed Donovan to introduce drag racing's first all-aluminum powerplant. Though still campaigning and "obsolete" front engine chassis, Wiebe debuted the Donovan 417 by lowering Ontario Motorsport Speedways ET record to 6.53 seconds during the NHRA Supernationals. Donovan's engine and Wiebe's dragster, often remembered as the last competitive slingshot, are both on display today at the Don Garlits Museum of Drag Racing. John Wiebe went on to win the 1973 NHRA Springnationals, the 1974 PRA National Challenge, and the 1975 AHRA World Championship before retiring in 1978.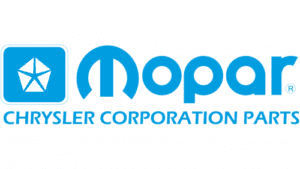 The Fifth Annual International Drag Racing Hall of Fame ceremony was held on Thursday, March 16th in the Grand Ballroom of the Radisson Hotel Gainesville, in Gainesville Florida.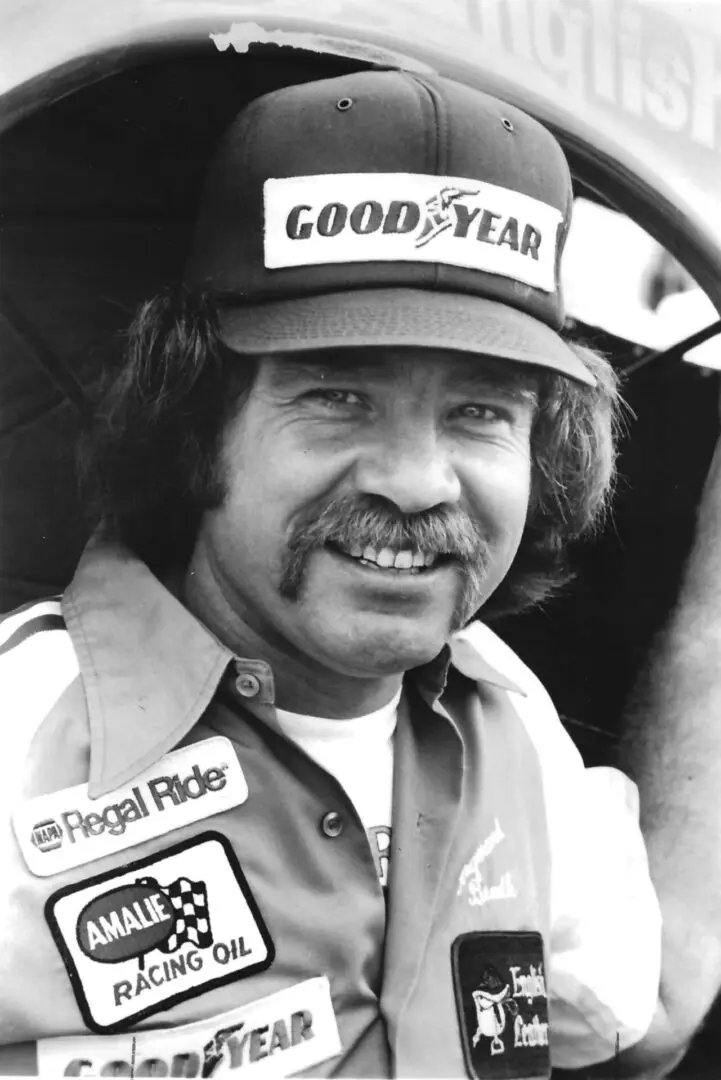 Raymond Beadle
(1943-2014)
Raymond, one of drag racing's most popular drivers, won three consecutive Winston world Championships from 1979-1981. A graduate of Texas Tech University, Beadle started his drag racing career driving a top fuel dragster at weekend races in Texas. The lure of professional racing encouraged him to quit his job with the Texas Department of Agriculture in 1974 and devote his full-time energy to racing. He drove a car owned by Don Schumacher, who retired the following year. Beadle and fellow Texan Harry Schmitt then formed a partnership, with Raymond at the controls of Schmitt's "Blue Max". In 1976, Beadle bought Schmitt's part of the business and set a goal of winning a world championship Beadle's determination to win came to the limelight in 1978 , his worst season of racing, when his car destroyed more than $200,000 with the parts before a  faulty ventilation system in the fuel tank was discovered. He won the Winston World Finals to end that season. The next three seasons Beadle won the world championship knocking Don Prudhomme from being the Funny Car Champion since 1975.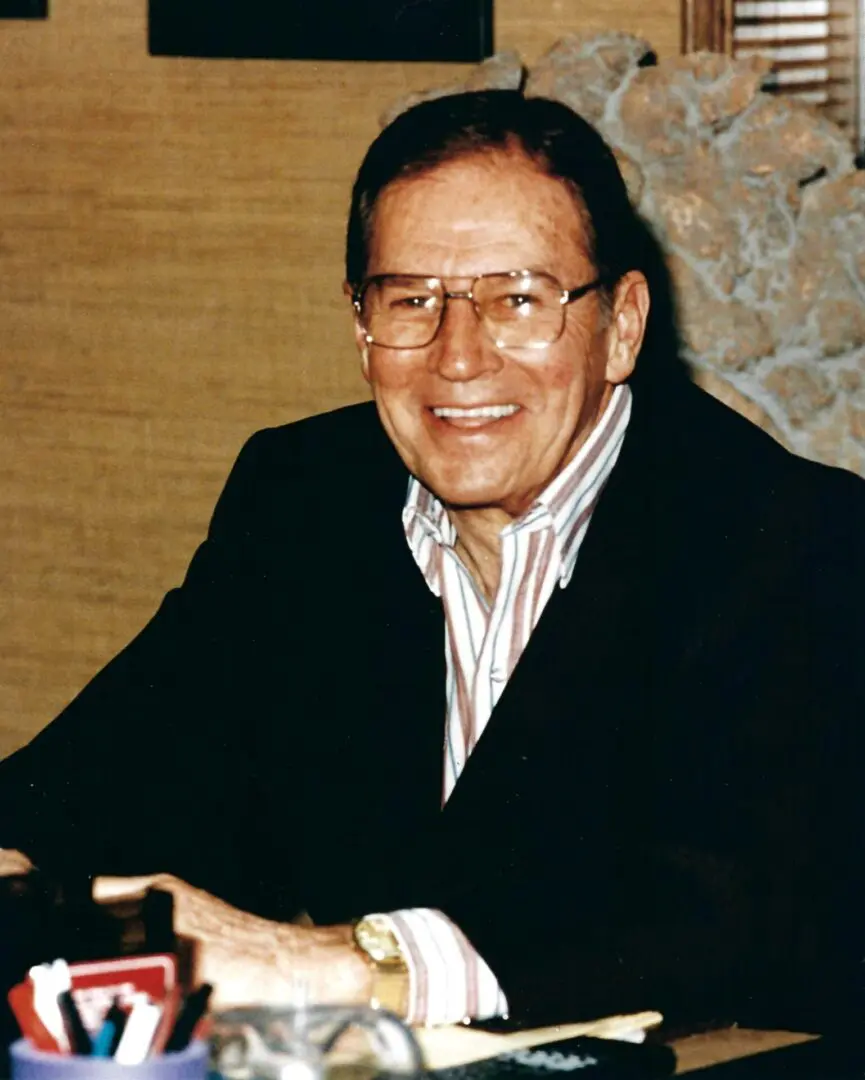 Larry Carrier
(1922-2005)
Carrier founded and served as President of the International Drag Racing Association from 1970 through 1987. He was responsible for influencing R.J. Reynolds (Winston) to become heavily involved in professional drag racing because of his longtime friendship with Ralph Seagraves and his association with NASCAR. During his tenure as IHRA president, the IHRA introduced a multitude of original concepts that are still used today such as: preschedule pro qualifying sessions with alternating lanes, free admission for professional entries, cable television coverage of drag events (ESPN was introduced to the drag racing circuit), titanium bellhousings fuel cars, blower restraints for supercharged cars, and "Mountain Motor" pro stock engines. Larry was inducted into the Tennessee Sports Hall of Fame because of his outstanding contributions to both drag racing and NASCAR racing.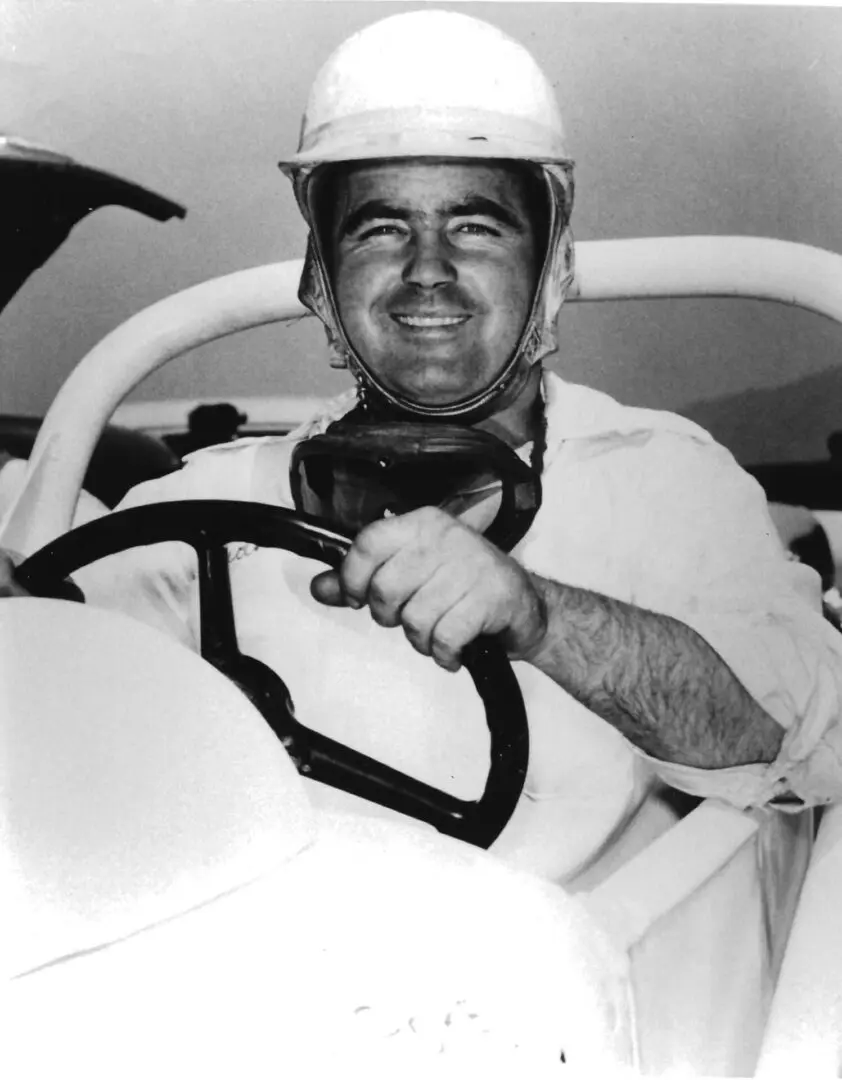 One of the true Southern California drag racing pioneers, Ted raced virtually every type of car of the 50s and 60s eras. As much mechanic and driver,Cyr thrived on innovation and trying unusual approaches. He campaigned gas and fuel dragsters with Chevy, Olds, Chrysler, and Lincoln engines. Ted ran front-engine, rear-engine, and "Sidewinder" type cars with incredible success. In 1958, Ted went for on an amazing nine-month Undefeated streak, often racing to events per week. As part of the famed Cyr and Hopper team, his biggest individual victories came at the 1958 NHRA US Nationals and the 1960 US Fuel Gas Championship in Bakersfield. After retiring from the sport for approximately two years, he returned as a partner in the Cyr & Schofield top fuel team for four years.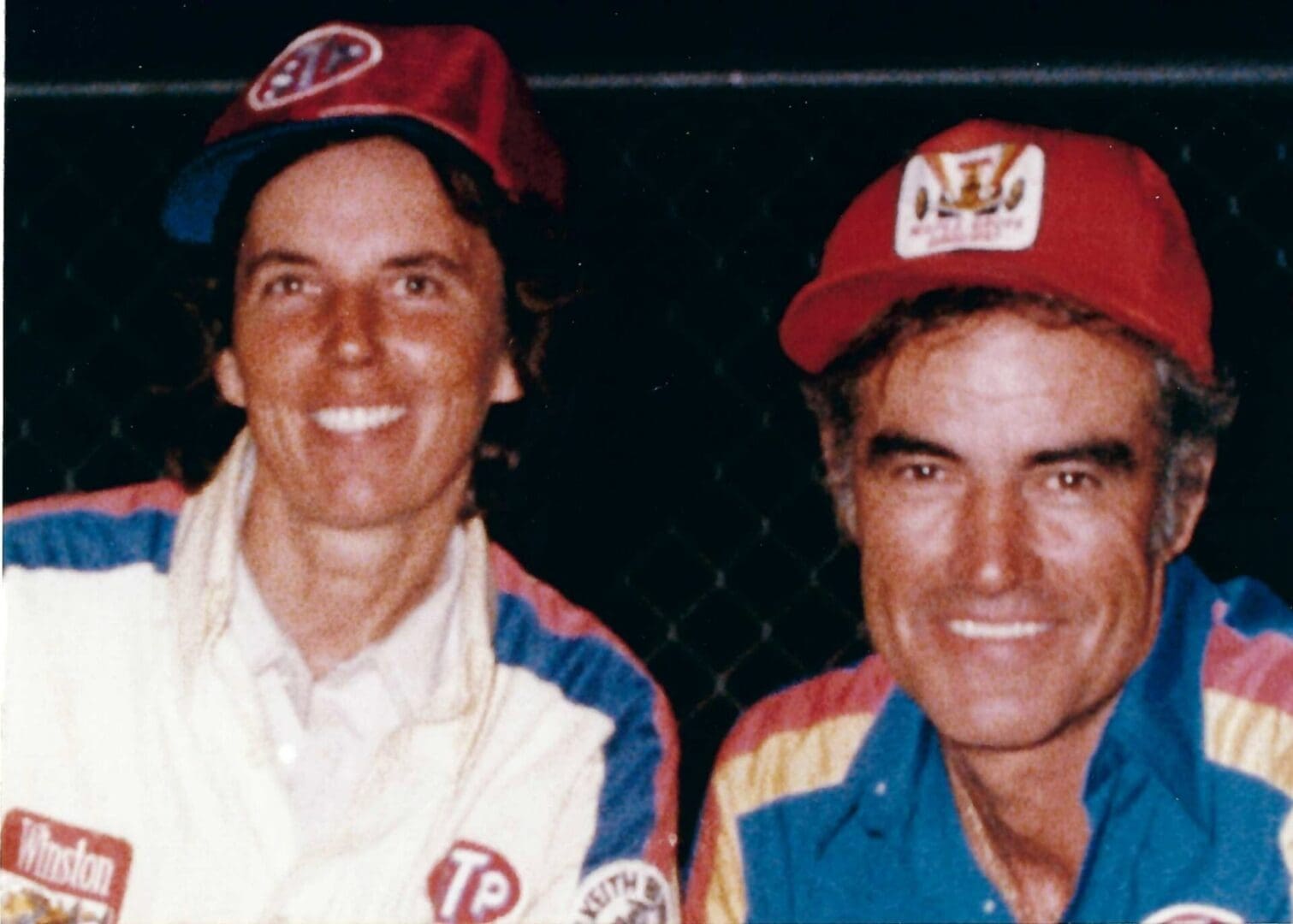 Jim and Alison were the first husband-and-wife team to gain national recognition drag racing. Beginning in 1961, there career spanned 22 years, during which time Jim and Alison set for national NHRA records between 1966 in 1970, winning five NHRA divisional titles and finishing in the top ten of both NHRA and IHRA for seven consecutive years (1975-1981). Jim was a driver for the first four years, then utilized seven different drivers during the ensuing 18 years, which make their accomplishments more amazing. Alison learned to become a master mechanic along with Jim as attested to by their winning the 1971 Car Craft Magazine" Dragster Crew Chief" award.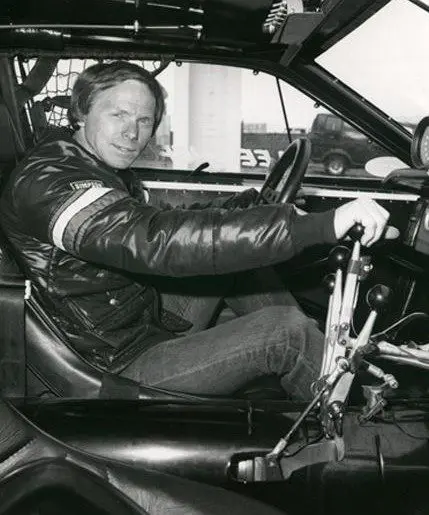 Lee began racing successfully as a sportsman driver in the late 1960s. He won his first national event at the 1974 Winternationals in Modified Eliminator. The dominant pro stcok driver in the early 1980s, Lee was a four-time NHRA Winston World Champion winning the title from 1981-1984. During that period, he had a win loss record of 158 wins and 29 losses for and 84% winning record. In 1982, he went to 11 of 12 final rounds and won the title by over 4000 points. Although he did not win the title in 1980, did beat eventual champion Bob Glidden six out of nine times that season. During his career, Shepard won an amazing 27 NHRA national events and, although considered a great driver, Lee was also a very gifted cylinder head specialist. Sadly, Lee Shepard was killed in a Pro Stock trading session in 1985.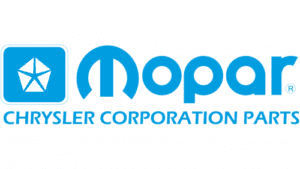 The Sixth Annual International Drag Racing Hall of Fame ceremony was held on Thursday, March 14th in the Grand Ballroom of the Radisson Hotel Gainesville, in Gainesville Florida.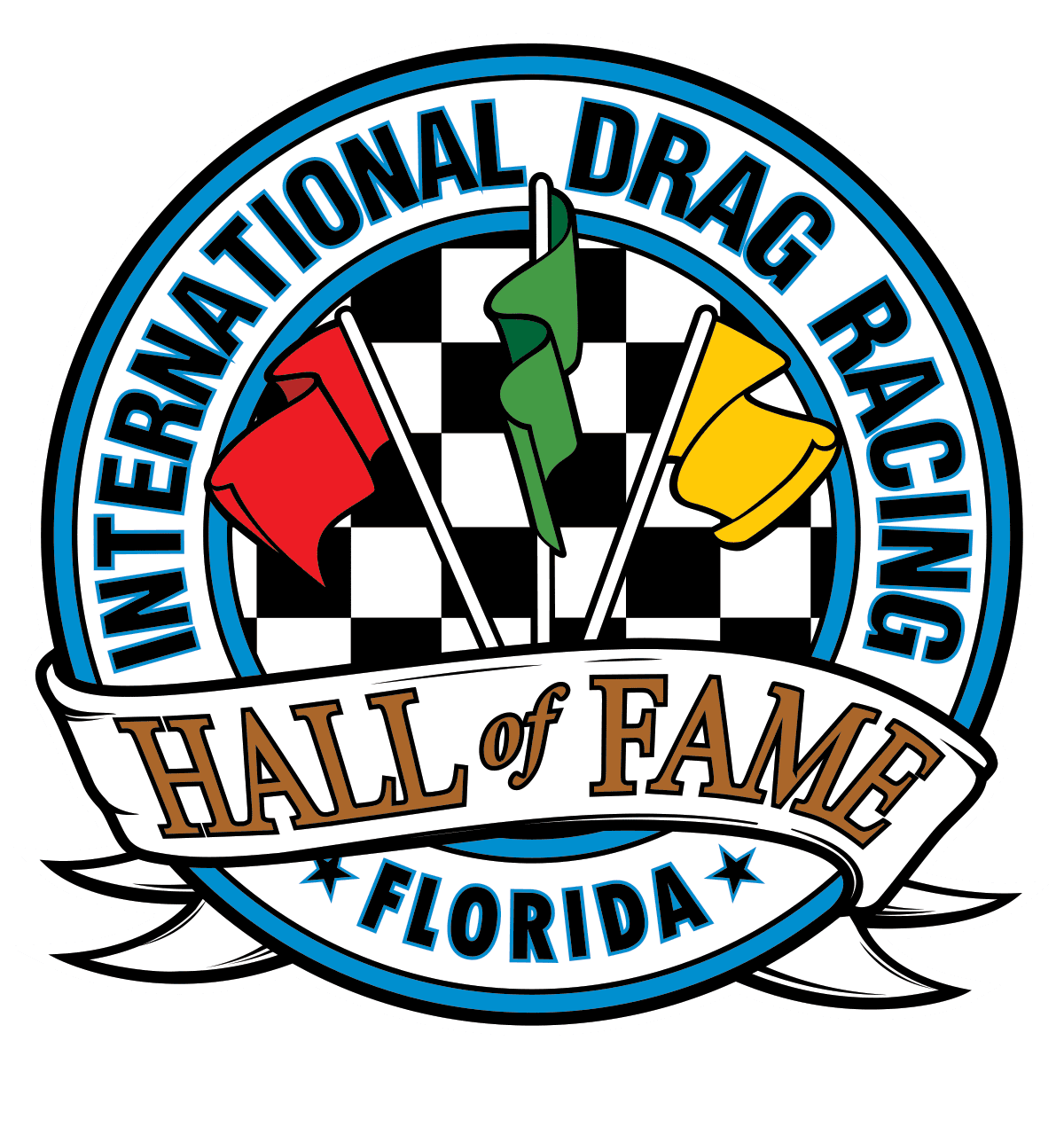 Fenn's Chassis Research was the first firm to manufacturer dragsters on a production line basis. While residing in Oklahoma in 1955, Scotty fabricated two chassis, one of which was later sold to Cook and Bedwell. Fenn was a proponent of the short wheel base. Either complete or in kit form, he sold hundreds of chassis denominated as K-88, TE-440, and LW-106s. Leonard Harris won the 1960 NHRA Nationals in a Chassis Research machine and Fenn remain the leading commercial chassis fabricator until Superseded by fellow Hall Of Famer Kent Fuller.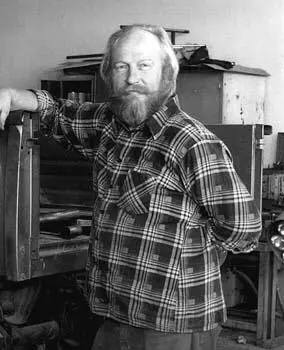 Fenn's Chassis Research was the first firm to manufacturer dragsters on a production line basis. While residing in Oklahoma in 1955, Scotty fabricated two chassis, one of which was later sold to Cook and Bedwell. Fenn was a proponent of the short wheel base. Either complete or in kit form, he sold hundreds of chassis denominated as K-88, TE-440, and LW-106s. Leonard Harris won the 1960 NHRA Nationals in a Chassis Research machine and Fenn remain the leading commercial chassis fabricator until Superseded by fellow Hall Of Famer Kent Fuller.
Woody Gilmore
(1933-2020)
Woody learned the art of chassis fabrication in the Southern California aircraft industry. Although his initial frames were rigid like Fullers, he would become the foremost exponent on flexibility. His firm, Race Car Engineering, eventually built hundreds of "flexie flyers" for customers California and across the country. In the mid-60s, there were events in which virtually the entire field was made up of "Woody" chassis. Gilmore also collaborated with Jocko Johnson in the development of a fully streamlined slingshot dragster. Woody also built (for Jim Dunn) the only mid-engine funny car ever to win a major event.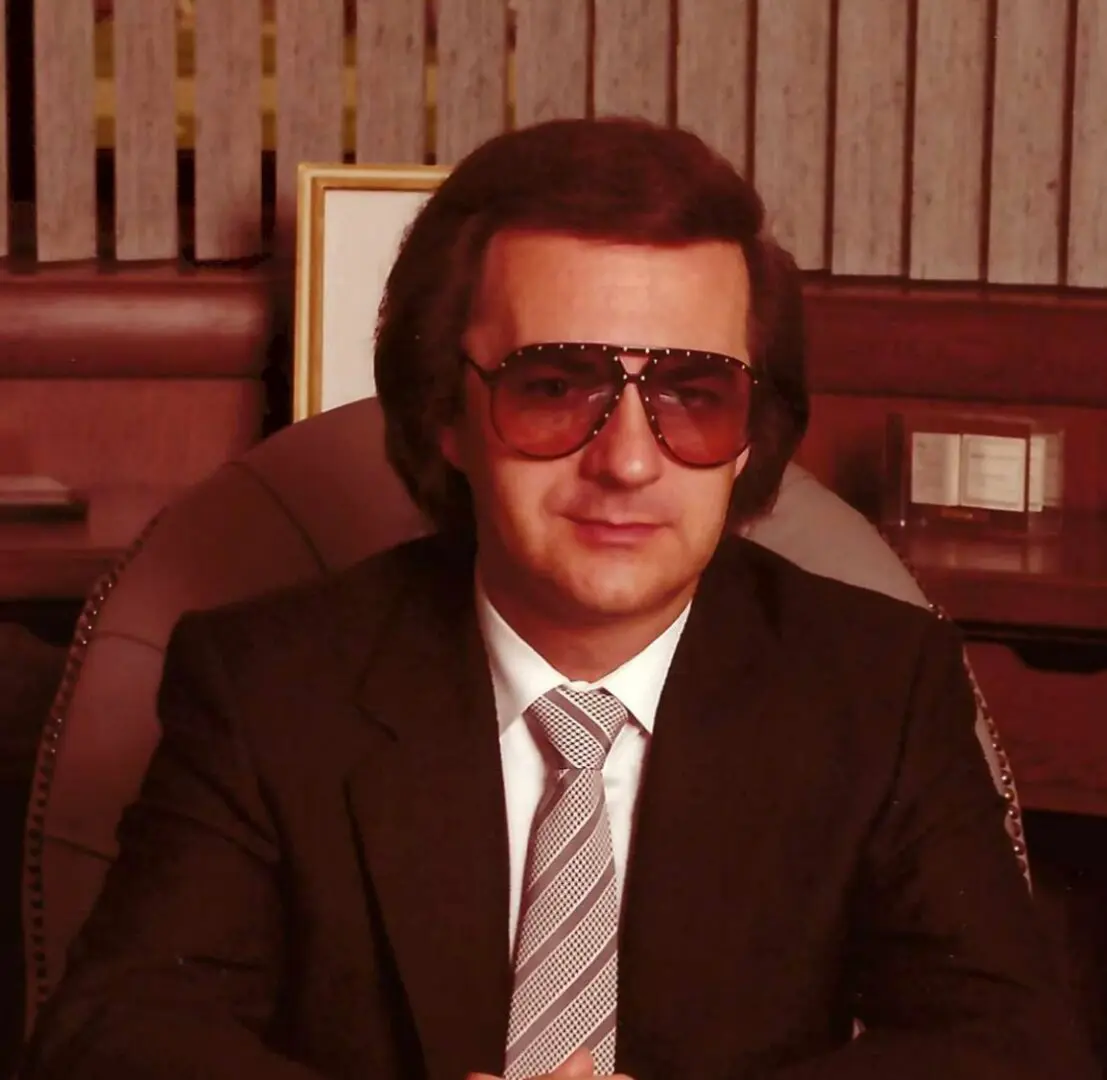 Joe began racing in the 50s driving a coupe Midwest. After encountering the same gasket problem everyone else was facing, he had a few special compound caskets made. Before long, other racers were having Joe get these gaskets made for them. He sold the gaskets out of his car at the races soon Mr. Gasket. Mr. Gasket was one of the first companies to have a support rig at the races, working on everything from clutches to suspension parts. Joe and his companies would continue to develop equipment that has provided greater performance and safety for all forms of racing.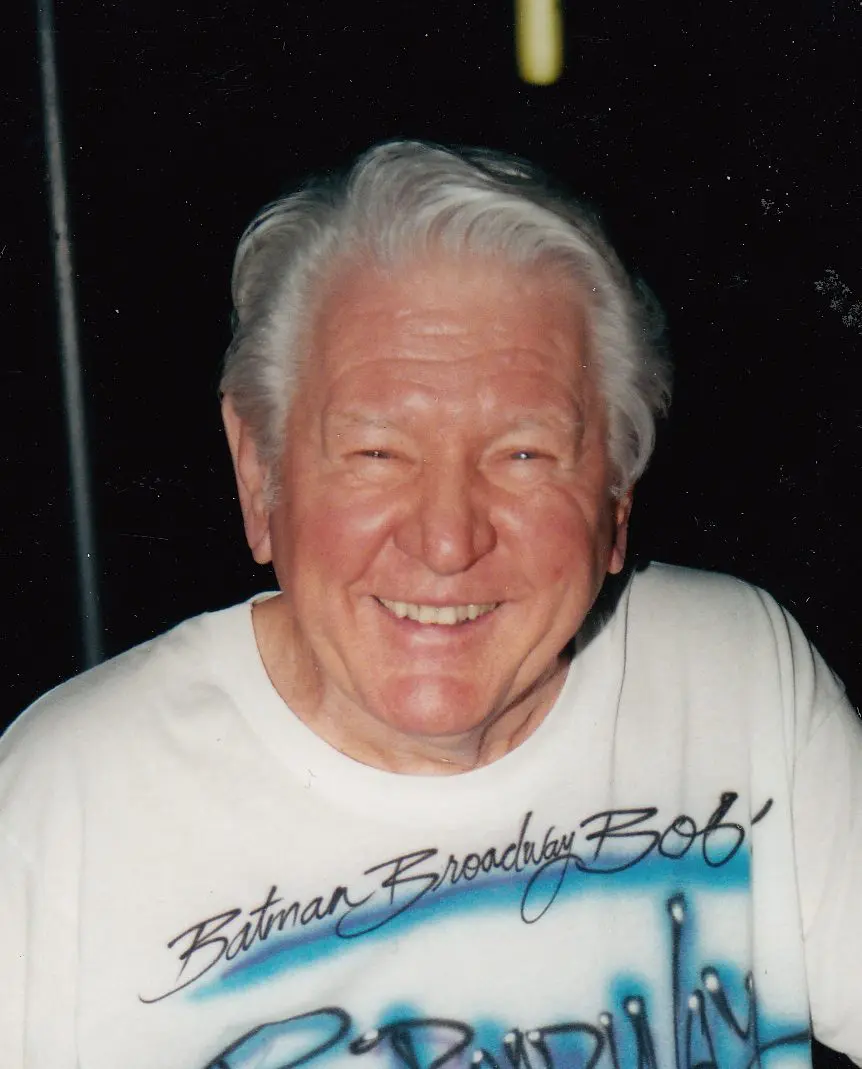 No single promoter in the history of the sport is better known for their outrageous and original drag shows. Every new exhibition vehicle as well as fuel, funny, and jet car owners knew that to get a good start and a sure booking, one call to Broadway Bob was the key. Bob is best known for his Olympics of Drag Racing show staged over the Memorial Day weekend each year. Ever the "fan's man", this colorful and innovative promoter made Great Lakes Dragway a Midwest racing mecca. Broadway Bob's shows at Union Grove are always ones to remember.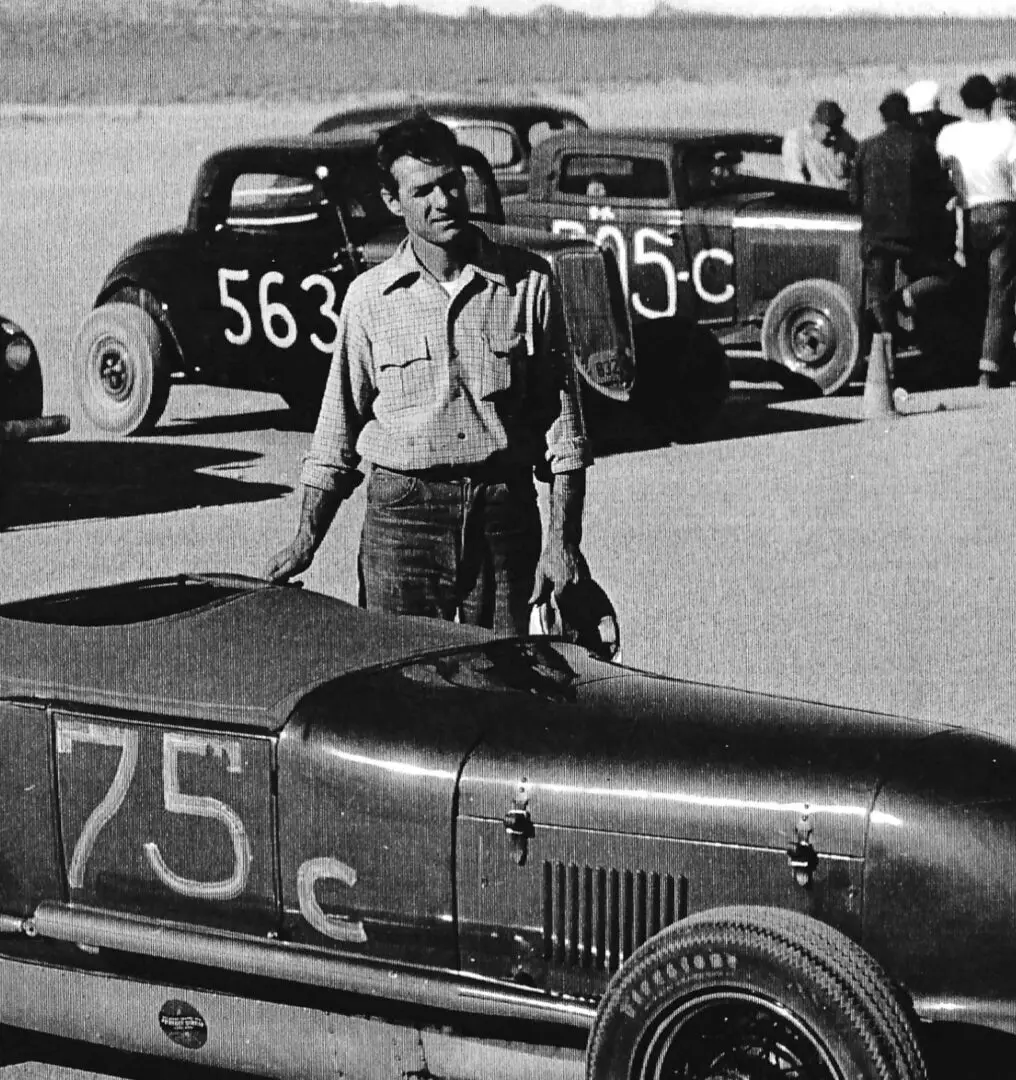 "Jazzy" was a dry lakes competitor before World War II, then for three years in the mid-50s campaigned a Fiat coupe that was among the most memorable drag machines of its era. Thanks to trick pieces, such as a billet stroker, he was able to remain competitive with the OHV machines longer than any other flathead. His Topolino was credited with being the first to the 10 seconds. At the first NHRA Nationals in 1955, Nelson's ET was eclipsed only by Lloyd Scott's Bustle Bomb. Before retiring, Jazzy campaigned a unique side-by-side twin flathead dragster.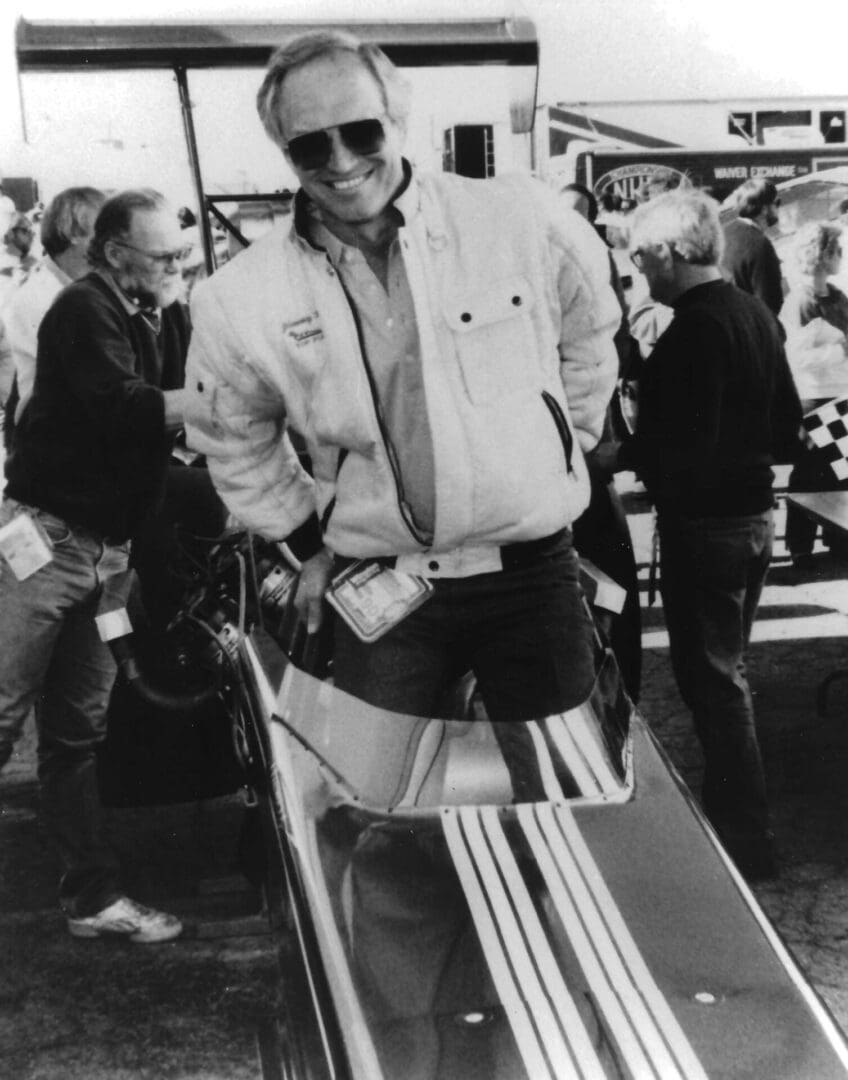 If there was ever a drag racer who never lost his passion for the sport, it was Jimmy Nix. Jimmy was doing what he loved to do most-race fast cars. He adapted to every transition the sport encountered. In his final seasons, he was always among the quickest and fastest top fuel contestants, without major corporate backing. During his career, Nix set records for different classes: top fuel, top gas, A/Gas dragster, and Super Factory Experimental. He won numerous individual events, including the 1965 NHRA Winternationals and the 1966 NHRA Springnationals. In 1965 he pushed the top fuel mph record to 208.32 and, 25 years later, became the 11th driver to join Top Fuel Four Second Club.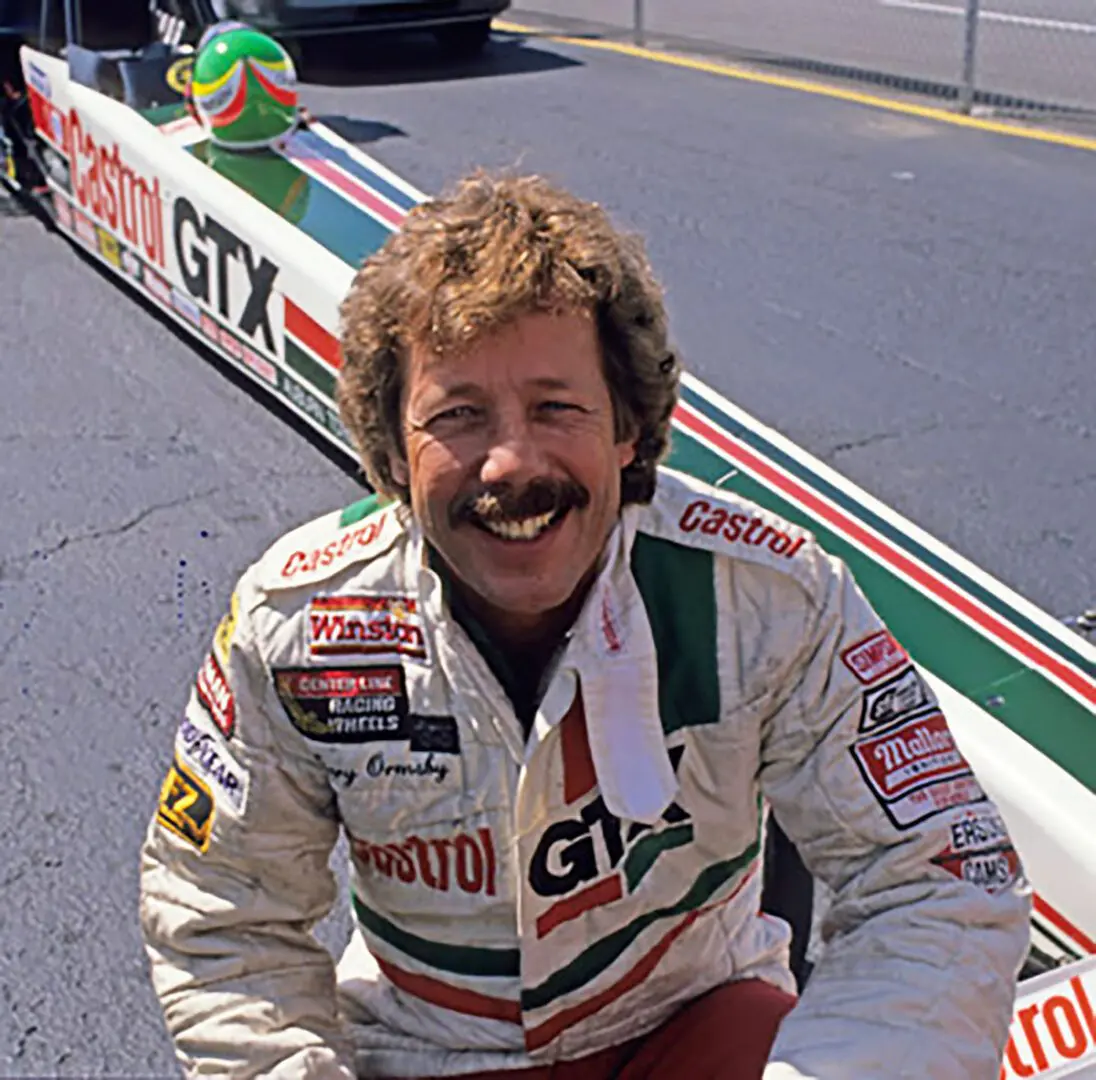 Gary started racing top-fuel dragsters in the early 60s. After years of racing with the "Sacramento Bunch", Gary was able to set up with some money from his own business interests and then added sponsorships that put into practice some of his ideas. Of all his ideas, he is probably best remembered for his streamlining concepts which came to reality in 1984. Though the Castrol streamliner did not perform to expectations, it generated tremendous exposure for his sponsors and the sport as a whole. In 1989, he ran history's quickest ET 4.91 seconds, fastest speed 294.88 mph, and a record-tying six NHRA events en route to the 1989 NHRA World Championship. Gary would win his last NHRA event on May 19, 1991. Sadly, he would lose the battle with cancer in August 1991.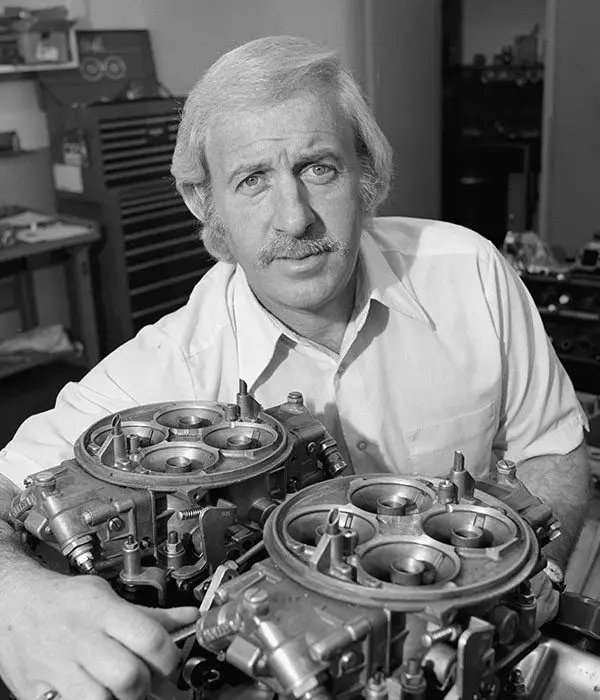 Fellow Hall of Fame Lou Baney gets the credit for hooking the talented Ed Pink into drag racing. After running a dry lakes car at El Mirage, became involved in drag racing in 1953. Ed has been responsible for many of the innovations in auto racing for over 30 years. One of his early successes was working with Ford on a new 427 CID/SOHC drag engine. It became the most powerful and winning engine in the top fuel dragster and funny car classes in the mid-60s. Prudhomme's six-second suite of the 1967 Springnationals and Barry Seltzer's 6.4 seconds funny car were the highlights of the project. Ed's engines and components dominated funny car for years, with legends Prudhomme, Schumacher, McCulloch, and Beadle as customers. Pink's Van Nuys shop is instrumental in developing power plants for in the indy/CART, USAC, and IMSA among others.
Mike was one of the most naturally gifted drivers to pilot a fuel dragster or funny car. Starting at a somewhat modest level in the early 60s, Snively drove the Scotty's Muffler Special small block entry to many local wins. A brief stint in the Sandoval Brothers top fuel machine led to the progression into Ed Pink's "Old Master", Roland Leong's "Hawaiian", and ultimately to "Diamond Jim" fuel and funny car machines of Jim Annin. His 5.97 in Annin's car at the NHRA Supernationals in Ontario is widely accepted as the first official five second run at an NHRA event. Mike was gifted fabricator and served as a key member of Black's operation until his premature passing in 1974.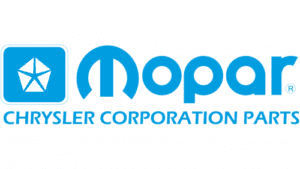 The 1997 International Drag Racing Hall of Fame Ceremony was held on Thursday, March 6th in the Grand Ballroom of the Radisson Gainesville, located Gainesville Florida.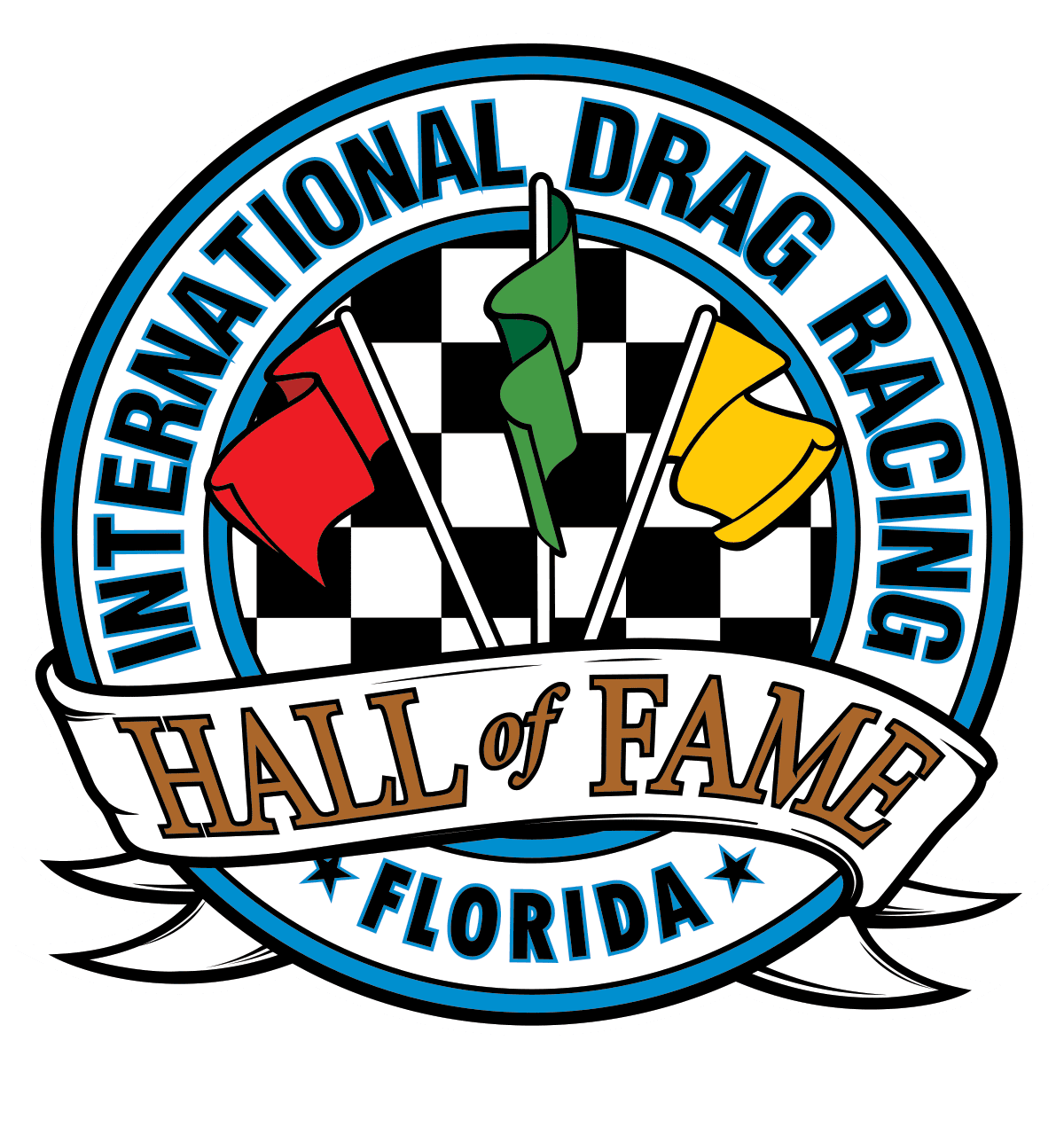 In his role as official starter Buster was easily the most recognizable and often the most popular NHRA official. In his 32-year career, Eddie H "Buster" Couch ruled the starting line with an iron fist and a heart of gold. When Buster began his career, races were started with flags and a driver's edge was often maintain by intimidating the starter. With a pro football player's physique, and the demeanor of a Southern Sheriff, that didn't work with Buster. When the Christmas tree electronic starting system replaced the flags, many thought that a colorful part of drag racing was gone forever. But Buster's expressive hand gestures and finger-pointing at those who pushed the envelope of his authority quickly put the notion to rest. It's been estimated that Buster started nearly a million drag races. He ducked (and been hit by) flying parts, had his ear drums assaulted, been coated with tiny flecks of burned rubber, and inhaled enough nitro to float a battleship. He stood between the lanes when Don Garlits broke 250 and 270 mph, and when Kenny Bernstein broke 300 mph. Buster watched during countless battles between archrivals like Garlits versus Muldowney and McEwen versus Prudhomme. He was never afraid to shut off or red light the biggest star when necessary, yet he was nearly brought to tears when they crashed. For 15 years, Buster served as NHRA's Southeast Division Director, but from 1963 through 1995 he was as much a part of drag racing as the pavement itself.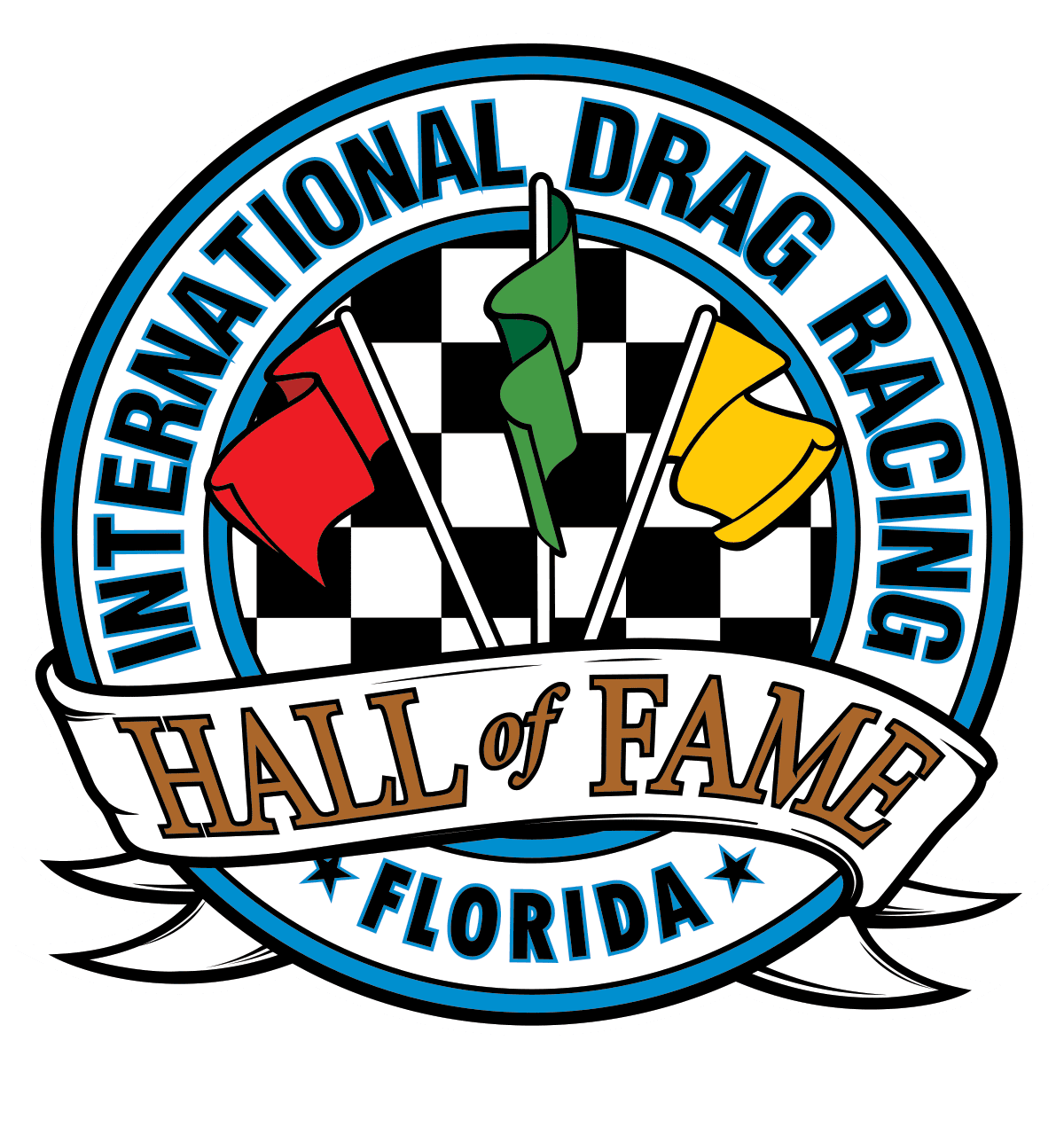 John Farkonas (????-2014), Austin Coil & Pat Minick (????-2017)
"The Chi-Town Hustler"
An ordinary garage on an ordinary alley,on the southwest side Chicago was the unlikely home most successful match raced funny car of all time. Originally superstock racers, mechanical engineer John Farkonas and his driver Chicago area policeman Pat Minick were racing and altered wheelbase '65 Plymouth with fellow Mopar racer and line mechanic Austin Coil joinied them to build a tube chassied, fiber glass bodied '67 Barracuda, a car many consider the first, modern supercharged funny car. The unknown team called their car the "Chi-Town Hustler" and towed it to the York US 30 Funny Car Nationals where they set low ET of the meet and a new strip record. The combination of Farkonas' engineering knowledge applied to chassis and body, Coils development of the high compression "big boost" fuel motor, and Minick's prowess as both driver and promoter soon built a reputation. With nearly thirty drag strips within an eight-hour drive, the team could race as frequently as they wanted and still be home in time for work. Early in 1969, the old Barracuda was retired and replaced with a slick new Charger. In August at a marginal 1/8-mile strip in Springfield, Illinois, Coil theorized that softening of the slicks by spinning them through water might improve traction. Minick broke the tires loose and felt so good that he had them all away through the lights; nearly causing a spectator riot. The patented Hustler long, smoky burnout was born. The Charger clinched the UDRA and IHRA championships and dazzled the West Coast and its first appearance. In 1971, Minick left the driver seat, but remained active in the partnership as did Farkonas who had semi-retired. A succession of Hustlers and drivers including Claire Sanders and Ron Colson continued the tradition through the 70s. After 15 years on the match raced circuit, the Chi-Town Hustler, with Frank Hawlwyt at the wheel, won NHRA Winston Funny Car Championship in 1982 and 1983. In 1984 Hustler was retired and Austin coil joined John Force guiding him to several NHRA Funny Car Championship titles.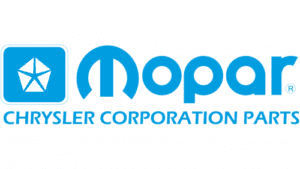 The Second Annual International Drag Racing Hall of Fame ceremony was held on Friday, March 20th in the Grand Ballroom of the Gainesville Hilton, in Gainesville Florida.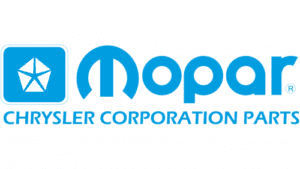 The Second Annual International Drag Racing Hall of Fame ceremony was held on Friday, March 20th in the Grand Ballroom of the Gainesville Hilton, in Gainesville Florida.