This is where you can browse products in this store.
Showing 65–80 of 233 results
Filmed in 1987, Diamond P Video and Steve Evans pick up where Garlits left off and covers the induction of Swamp Rat XXX into the Smithsonian Institute and the latest chapter in career of Don a complex racing legend. This video is approximately 54 minutes.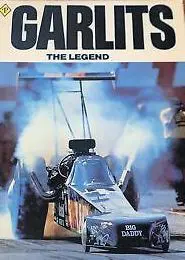 Filmed in 1985 by Diamond P Video, Steve Evans and Don talk about his career and the sport of drag racing. Don shares speed secrets and the future of the sport. This video is approximately 70 minutes.